UH Doctoral Student Earns International Special Education Award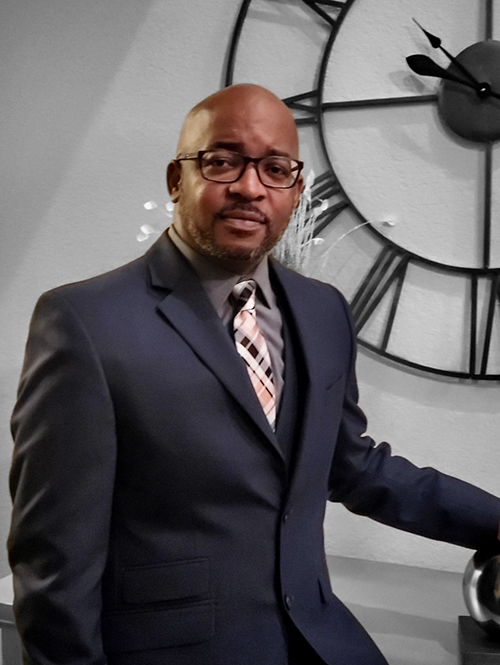 Posted Sept. 29, 2020 — Kellian Hughes, a doctoral student at the University of Houston College of Education, recalls struggling in elementary school so much that he had to repeat third grade. Falling behind, he said, motivated him to become an instructor who could help similar students with special needs.
"Because of the support and guidance I received from awesome elementary teachers, my reading struggles did not deter me from wanting to learn. That's the impact I want to have on each student I encounter," said Hughes, who now works in the Alief Independent School District as a special education math facilitator, guiding teachers to better serve students with learning disabilities.
His commitment to students in need earned him the Council for Learning Disabilities' 2020 Teacher of the Year award, a prestigious accolade from the international professional association.
Hughes, who earned a bachelor's in special education and a master's in education from Mississippi State University, is now pursuing an Ed.D. in professional leadership – special populations from UH.
Learn more about Hughes and his passion for special education in our Q&A below.
How is special education instruction unique? 
Not only do we have to deliver general education instruction, but we must formulate specially designed instruction for each special education student, depending on their disability. We prescribe the right amount of support students need to be successful.
What advice do you have for aspiring teachers who want to help students with learning disabilities? 
Have a growth mindset, and always remember that every child's learning is going to be different. Remember that every student can learn and achieve at their own pace. You're not going to see the fruit of your labor all the time immediately because learning is a process. Whatever you're putting into a child, you may not see the output, but the output will show later in their life. Make sure they're prepared later in their life — that's our function.
How has COVID-19 affected your instruction?
We must make sure everything is accessible because in special education everything is about accessibility. COVID has forced us as instructional leaders to help teachers and students acclimate to different tools such as text-to-speech software and virtual manipulatives or online base 10 blocks, fraction tiles and two-color counters. 
How has UH prepared you as an educator, especially during this pandemic? 
UH helped me become a constant problem solver. It helped me pinpoint the areas in special education services that needed improvement and come up with a step-by-step game plan to problem solve and make the necessary developments.
What do you do in your spare time? 
I like to get a little exercise in and walk around the neighborhood track. Nowadays, I binge watch Netflix shows whenever I can. Besides that, I like to converse with a close circle of friends and horseplay with my kiddos.
— By Lillian Hoang 
— Photo courtesy of Kellian Hughes