UH Study: Latino Students in Rural Communities Left Behind During Remote Instruction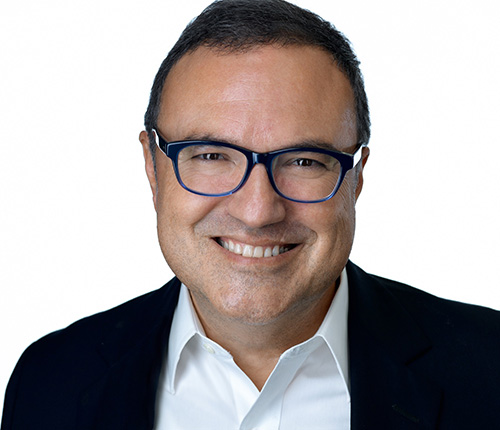 Posted Feb. 1, 2022 — When schools turned to online learning amid COVID-19, a lack of internet and digital devices put Latino students in rural areas at a disadvantage academically, according to a new study by University of Houston College of Education Professor Jorge Gonzalez.
Gonzalez and his student research team found that one third of the Latino families surveyed in south central Texas did not have access to the internet. At the time of the survey in fall 2020, over half lacked digital devices, such as iPads, laptops and computers.
"Our findings are really important because it exposes a digital divide," said Gonzalez, who leads the College's school psychology Ph.D. program. "We're in for a lot of catching up in learning for these students in communities that may not have the resources to fully support children and families."
The study, funded by UH's small grant initiative, focused on the experiences of 104 Latino caregivers as they took on the role of their child's elementary school teacher during remote instruction.
Gonzalez's study is believed to be one of the first to report on the experiences of Latino caregivers in rural communities amid COVD-19. The findings, he said, expose structural inequities in education and demonstrate the value of teachers as the pandemic exacerbated the struggles of Latino families, particularly in rural areas.
The research team found that teachers promoted home learning and offered much needed resources, training and information to the families in the study. With lower wages and cultural barriers, the families were at a disadvantage in helping their children with school.
"Teachers in these rural communities became an important source of social capital for these families," Gonzalez said.
For the second phase of the study, Gonzalez plans to randomly select a subset of caregivers and conduct focus groups to better understand their experiences. Then, the team plans to individually interview mothers from the focus groups to document their unique experiences.
He wants to raise awareness about the experiences of the families to help officials identify what should be done to keep students from rural Latino communities from falling behind. He also wants to provide parents with the support they need to help their children succeed.
"We want to identify more effective ways of communicating with Latino caregivers in rural communities, taking into account that these families are often very challenged by language barriers, income barriers and lack of social capital," Gonzalez said.
—By Lillian Hoang