Staff Spotlight: Advisor Combines Teaching, Counseling Experience to Help Students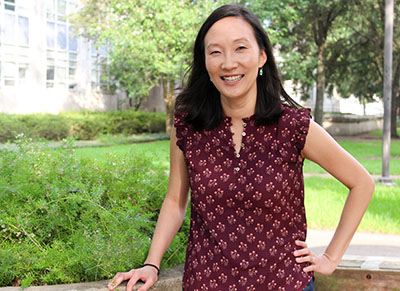 Posted June 11, 2019 – Geneva Marquina has always been interested in helping professions. After working as a middle school teacher, she came to the University of Houston College of Education to pursue a master's in counseling.
Now, she works as an academic advisor in the College, advising teaching majors. She has offices in Farish Hall and at UH at Sugar Land.
A native of Vicksburg, Mississippi, who joined the College staff in August 2018, Marquina said she is committed to enhancing equity in education.
She recently took time to answer some questions.
Q: How do you juggle your time between UH and UH at Sugar Land?
A: It's quite easy. The group out at Sugar Land is much smaller so I'm out there one to two days a week depending on how busy it is.
Q: What are some common student concerns?
A: It ranges from which classes to pick out, juggling work and school, and interpersonal issues. It always leads to the question if they'll graduate on time. I stress to them that their time is their time. They don't have to measure it necessarily within society's standard of being "on time."
Q: Do you have an open-door policy?
A: Definitely! Students will pop in and say hello or thank me.
Q: How would you compare the life in Mississippi to here in Houston?
A: The experiences in diversity and culture are vastly different. Growing up in my hometown, I didn't see many students like myself. I am Asian American and seeing other people like me was really important.
Q: What are some of your favorite places to relax in Houston?
A: I love my neighborhood in the East End. I also love to visit Montrose. I have a new favorite coffee shop there: Campesino. If you love coffee, you should try it. It's so good!
Q: Favorite pastimes?
A: I love reading. I just finished reading "Little Fires Everywhere" by Celeste Ng and "Educated" by Tara Westover.
Q: Any advice for graduating students?
A: Don't be afraid to reach out for support and information, especially in job seeking. There's plenty of time to explore. You don't have to have it all figured out right now.
–By Alberto Huichapa
–Photo by Jaime Questell