College of Education Graduate Weaves Science Lessons Into Novels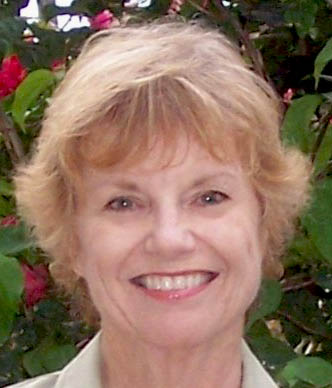 Posted Jan. 27, 2017 – Getting children to read about science in their free time can be difficult, but author and College of Education alumna Gail Hedrick has figured out how to embed educational lessons in her fiction for middle school students.
Hedrick's novel "Something Stinks!," which won an award from the National Science Teachers Association in 2014, follows seventh-grader Emily as she investigates why dead fish are washing ashore on the river in her hometown. Using the scientific method and other modes of deduction, Emily and her friends wind up taking on the most powerful citizen in town. The sequel, "The Scent of Something Stinky," follows Emily as she again uses science to help save a historical inn.
Hedrick, who graduated from the University of Houston in 1972 with a degree in health and physical education, began her career as a physical education teacher. A lifelong reader, Hedrick wrote short stories for fun when she had time. A friend encouraged her to try to publish. She was hooked after selling her first one.
When it came time to write a novel, Hedrick knew exactly what the central mystery would entail: the alarming number of dying fish in a nearby river and the intrepid young girl who figures out why. After shopping her book to various publishers, she sent it to Tumblehome Learning, which publishes books with a scientific base. The publisher agreed to buy her book on one condition – add in more science.
Hedrick said she took great pains to ensure the scientific elements of her stories flowed seamlessly with the narrative.
"If kids are concerned about ecological catastrophe, then those kids will know there's likely some science connected," Hedrick said. "But you still don't want it to be screamingly obvious that we're working in some science. It has to be an integral part of the story."
"For example," Hedrick continued, "the main character in 'Something Stinks!' is a swimmer, so she had been around pools enough to know about water testing and how to test the river water. She consulted with a science teacher to research reasons why the fish could be dying. When I was revising and saw I already had science components there and just needed to expand on them, it was an 'aha' moment for me. It was neat to see that things I had written fit into the scientific process, and as I revised, I just brought those moments to the fore."
Margaret Hale, associate chair of the College of Education's Curriculum and Instruction Department, commended the delicate balance Hedrick achieved with her books. "Kids are often more engaged when they are drawn into a story, so the fact that Hedrick is able to weave science knowledge into her stories makes it much more likely that the readers will internalize some of that knowledge," Hale said. "Stories are often much more engaging than your typical textbook, so getting some content knowledge in through an engaging story is a win for everyone."
Hedrick, who now lives in Bradenton, Fla., is shopping three picture books to publishers and is narrowing down the subject of her next scientific mystery book.
"It's a privilege to work with children, whether you're a writer or in the classroom every day," Hedrick said, "and sometimes you get back more than you ever give."
–By Jaime Questell