Education Professors to Publish Research Handbook on Teachers of Color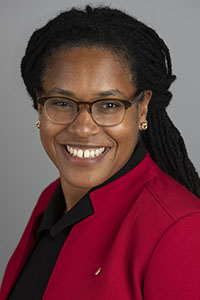 Posted August 15, 2019 – A first-of-its-kind handbook featuring new research related to the diversity of America's teaching force will be published in summer 2020 – a project co-edited by Conra Gist, an associate professor at the University of Houston College of Education and Travis Bristol, an assistant professor at the Graduate School of Education at the University of California, Berkeley.
A primary goal of the forthcoming "Handbook of Research on Teachers of Color" is to better connect research, policy and practice, Gist said. The handbook will include articles from about 35 leading researchers and policymakers and testimonials from classroom teachers.
"What we're hoping for with this project is that the research will begin to drive conversations around this issue of teacher diversity and people will have concrete practices about ways to address teacher diversity in the future," Gist said.
While teachers of color are under-represented in public schools across America, research over decades has indicated their positive impact on students. Students of color make up nearly half of the nation's public school population, compared with only 20% teachers of color.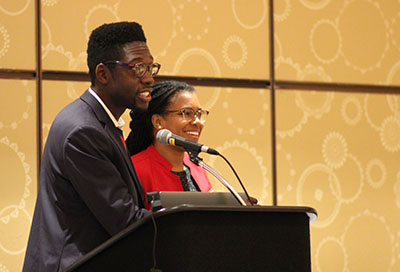 The handbook will cover 11 key topics: teacher preparation, recruitment, induction into the profession, minority-serving institutions, mentorship, professional development, retention, educational impact, policy, pedagogical and leadership practices, and intersectionality.
"At this critical moment in our country's history, one goal of our handbook is to provide policy makers and practitioners with research that will allow them to make evidence-based decisions around recruiting, supporting and retaining an ethnoracially diverse educator workforce," said Bristol, co-editor of the project.  
The project is being supported by a $202,500 grant from the Bill & Melinda Gates Foundation.
In addition to publishing the handbook, Gist and Bristol are hosting policy institutes to help bridge the gap between research and decision-makers. They hosted an institute in July in Washington, D.C., to begin drafting policy briefs and held their first convening at UH in November 2018. The project also is supported by a conference grant from the American Educational Research Association.
–By Ericka Mellon