UH Doctoral Student Reimagines Higher Education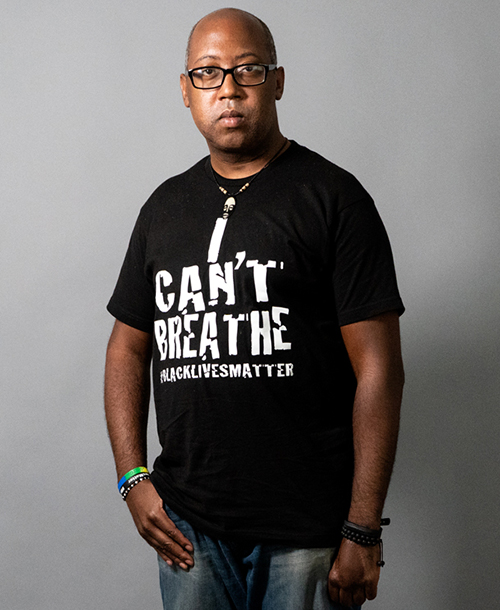 Posted July 10, 2020 — Brandon Mack, a University of Houston College of Education student and alumnus, knows higher education can be a powerful agent of change — on an individual and societal level.
"Many of the courses I took throughout my educational career have fundamentally changed my way of thinking about this world and also how I approach my work," Mack said. "I am who I am because of higher education."
As an associate director of admission and coordinator of transfer admission for Rice University, he works to make the private school more accessible to students from all socio-economic and cultural backgrounds. Outside the office, his passion for education and activism inspired him to sponsor Rice's LGBTQ+ organization, called Rice PRIDE, and become an organizer for the Houston chapter of Black Lives Matter.
"Higher education is how we learn about each other, help dismantle systemic oppressions and interact with one another," said Mack, who returned to UH to pursue his Ph.D. in higher education leadership and policy studies after earning his master's in higher education here in 2013. He also has a master's in sociology from Texas A&M University and a bachelor's in political science and sociology from Rice.
A Black gay man, Mack said his desire to promote marginalized voices like his kickstarted his career in higher education, a field that historically in the United States has been dominated by white men. Although colleges have become more inclusive, Mack wants to make higher education accessible to everyone.
Learn more about Mack, his responsibilities as an administrator and how he is advocating for educational equity in the Q&A below.
What are your duties as an associate director of admission at Rice?
I meet students where they are. I work with populations who have never thought about higher education, help them think about where they fit in and where they can go. Within the office, I ask, "How do we make our policies and processes open, welcoming and fair?"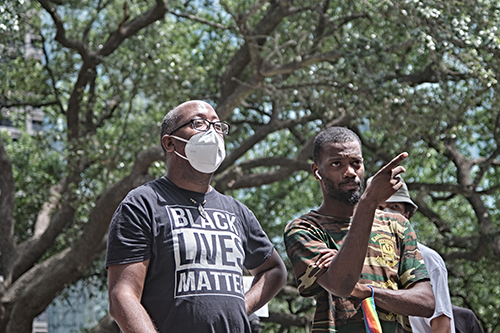 In terms of specific duties, I lead our recruitment efforts in Africa. I also help with developing our domestic recruitment strategies. I develop training for our staff. I read applications, make admission decisions and provide workshops on the college admission process.
How do we develop accessible policies and processes?
We must first have critical conversations and ask ourselves, "Who are these policies serving and centering, and who is missing?" We must consider how our policies are going to impact individuals, and if there are negative consequences, we must address and fix these issues. Direct communication and conversations are a start.
How does activism affect your career in higher education?
I advocate for better conditions for marginalized people and make sure universities are changing policies to include, address and attend to the issues of marginalized people. I work to dismantle the system that wasn't created for us.
How has UH helped you achieve your goals?
UH's Higher Education Leadership and Policy Studies program emphasizes social justice. Being given the freedom to reimagine how we can make higher education more equitable has been incredibly helpful. I feel that the department is just as committed to social justice as I am.
How can universities uplift underrepresented, marginalized voices?

If we truly want higher education to change, it's going to take intentional actions. We must have ideas, policies and specific actions to make that change. If we really are committed to diversity, equity and inclusion, we must provide support systems for Black, indigenous, LGBTQ+ students. We need to promote and support Black, indigenous, LGBTQ+ faculty members. We must get their research out there – change the face of education.
Can you define the support systems you mentioned? How does your work contribute to them?
Support systems are mental health offices staffed by professionals who are culturally competent and able to help students who are trans, Black, Latinx or from marginalized communities. At Rice University, we have a queer resource center and provide queer students an environment where they know they are supported. We're anti-racist and engage in policies that reject discrimination and support people from different backgrounds.
What is your role at Black Lives Matter: Houston?
As an organizer, I help connect people to resources. Right now, we're working to make sure people have access to personal protective equipment. I also help with education efforts, work on policies and lobby the Houston Independent School District to provide more equitable funding for our schools. Concerning LGBTQ+ issues, I help the city develop better nondiscrimination policies. I am a community servant.
How can we support Black Lives Matter: Houston?
Elevate your voice. If you fundamentally believe that Black lives matter, then you need to educate others why Black lives matter. You can raise your voice at City Hall, Commissioners Court, the state legislature and federal government — at all levels. Let elected officials know they need to create policies that offer Black people more equity. Also, think about the change you can implement within your own spheres of influence. How can you make your work environment better for your Black colleagues? How can you change the culture of your spaces to be more affirming for Black people? We always recommend following our social media, which provides people ways to get involved.
— By Lillian Hoang
— Photos courtesy of OutSmart Magazine and Robert Icsezen