Staff Spotlight: BOUNCE Program Coordinator Promotes Health, Research and Diversity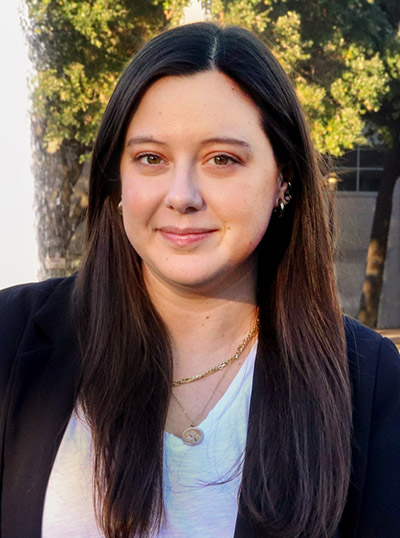 Posted Jan. 16, 2020 — As a former events planner and development coordinator, Ashley Schwartz is quick to think on her feet. Those years of project management experience gave her the tools needed to succeed as program coordinator for the University of Houston's BOUNCE program.
Housed in the College of Education, BOUNCE, which stands for Behavior Opportunities Uniting Nutrition, Coaching and Exercise, is a community outreach and research program focused on healthy living. Through partnerships with schools, clinics and community centers, BOUNCE provides traditionally underserved communities in Houston with numerous opportunities, including nutrition education workshops and afterschool exercise programs.
Schwartz, who joined the BOUNCE team in September 2018, was drawn to the program's emphasis on health and community.
"I think it's important to take a holistic approach to health; it's not just about counting your calories," she said. "The work we do empowers people to take charge of their life."
Learn more about Schwartz's role with BOUNCE in the Q&A below.
What are your day-to-day responsibilities?
I write proposals, coordinate staff and conduct administrative duties like budgeting. Our programs are not only outreach programs but also research. Right now, we're in the process of data collection, so I'm doing a lot of staff scheduling and coordinating people.
What kind of data does BOUNCE collect?
We take clinical measurements, body measurements and participants' height, weight and blood pressure. We also have surveys that address questions about anxiety, self-image and sleeping patterns. 
What's been most rewarding about working with the program?
We have such positive feedback from our participants. It can be really motivating to see kids asking questions or telling us things like, "My mom and I looked up a 10-minute yoga class on YouTube and did it together." Making personal connections with participants was a part of research I hadn't considered before.
What do you do for fun?
I like to go out to eat and try new places. I'm not a Houston native, although I've lived here for a little over five years, so I feel like I could adopt it as my home. I like learning more about Houston and exploring more places.
If you were stuck on an island, what is one thing you would bring?
I would bring a way to listen to music. I love music, and it would be the best thing to help me feel less lonely.
What's an unexpected skill you have?
I can actually read a map. This shouldn't be considered a "skill," but I think in the age of smartphones and Google Maps it is pretty impressive!
— By Lillian Hoang
— Photo by Abdias Sapon