Join the Sexual Violence Education Peer Health Educators
Are you interested in getting involved in ending sexual violence on campus, altering rape culture, and improving the campus climate around sexual violence? Then you should apply to be a Sexual Violence Prevention and Education Peer Health Educator. Please email Jess at jrubinsk@uh.edu to apply.
We are looking for engaged student leaders who want to be an active part of designing and nurturing the development of the SVPE program on campus.
Bystander Intervention Training
Have you ever wondered what you could do to help prevent sexual violence? Have you seen something questionable and not know what to say or do? Do you want to be an upstander, not a bystander? To request training fill out the Step UP! Request Form.
Request a Training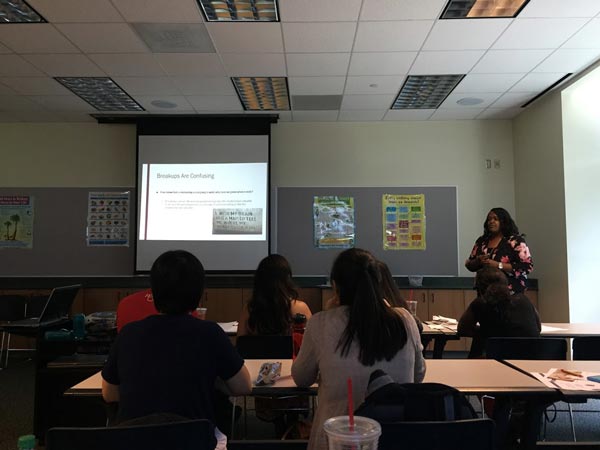 Whether you're looking for a speaker to present for your class or organization, we can share relevant knowledge in an engaging and welcoming environment.
Equal Opportunity Services
The Office of Equal Opportunity Services provides the University of Houston with training and discussions that revolve around sensitive issues. These issues include sexual harassment, sexual assault, and discrimination.
UH Wellness
UH Wellness is available to provide presentations to your class or training for your organization. Topics range from drug and alcohol abuse to sexual assault and sexual misconduct. Please allow a minimum of two weeks advance notice for requests.
Women and Gender Resource Center
The Women and Gender Resource Center (WGRC) is available to provide presentations, workshops, and training on a variety of topics to your department, class, or organization. For more information please visit (WGRC) Presentations & Workshops.