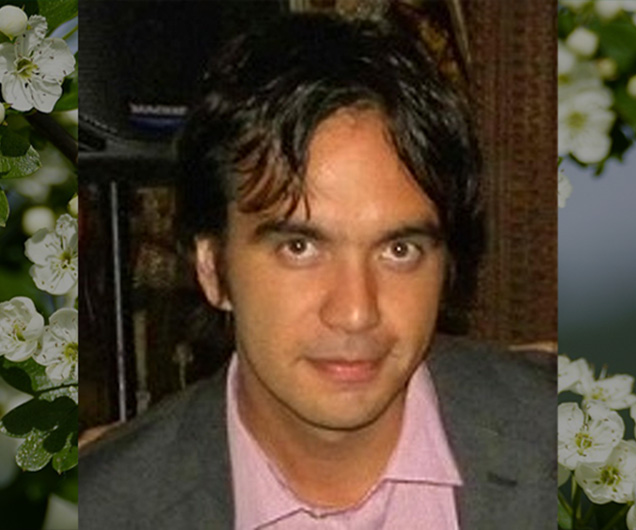 The College of Liberal Arts and Social Sciences joins the University of Houston community in mourning the loss of Francisco Cantú, a prolific scholar and associate professor of political science. He died recently at age 40. 
"Dr. Cantú's passing is a profound loss within the academic community. His genuine care for students and his earnest engagement with civil society were reflective of his commitment to creating greater understanding in our world," said Daniel P. O'Connor, CLASS dean. "His enduring imprint on the University of Houston serves as a testament to his remarkable journey here, and his legacy will undeniably continue to inspire us in the years to come."  
Cantú joined the University of Houston in 2013 as an assistant professor in the department of political science. He earned many accolades at the institution, including co-directing the Hobby School's Survey Research Institute, serving as instructor for the Empirical Implications of Theoretical Models (EITM) Summer Institute, co-hosting the University of Houston's Political Economy Speaker Series and contributing to joint research activities of the Center for Public Policy and UH Energy. Cantú earned tenure in 2019 and was appointed Senator Don Henderson Chair in 2021. 
Academically, Cantú was known for his commitment to research that solved real-world problems. Born in Puebla, Mexico, he made significant contributions to the study of electoral integrity as a doctoral student at the University of California, San Diego (UCSD). There, Cantú researched the conditions under which electoral irregularities take place. Cantú's research following the liberalization of Mexico's political system in 2000 illustrated the country's failure to fully eliminate the fraudulent behavior of political machines, becoming a critical resource for journalists, activists and politicians.  
Cantú would go on to research the infamous "crash of the system" incident during the 1988 Mexican presidential election. Drawing on his analytical and statistical prowess, he retrieved the original election documents from Mexico's National Archive with skills on par with an Indiana Jones saga. Cantú photographed vote tally sheets from over 53,000 polling stations, leveraging machine learning and convolutional neural networks to identify disruptions in the official count. His findings revealed that electoral manipulation did not occur in a centralized way but rather at the polling stations and district councils. 
"Francisco's remarkable contributions to the field of political science have not only enriched our department but have reshaped how electoral integrity is studied, particularly within the Latin American context," said Jeffrey Church, chair of the department of political science. "His meticulous and innovative analysis will continue to be a touchstone in our field, inspiring a new generation of political scientists." 
Outside the classroom and research realm, Cantú was celebrated for his soft-spoken nature, genuine interest in others and ability to make everyone feel appreciated. He was admired by colleagues, students and the broader academic community, alike. 
Cantú is survived by his wife, Lucero, and their daughter, Sol. The University of Houston community and the broader academic field mourn the loss of a scholar whose work and character have left an indelible mark.