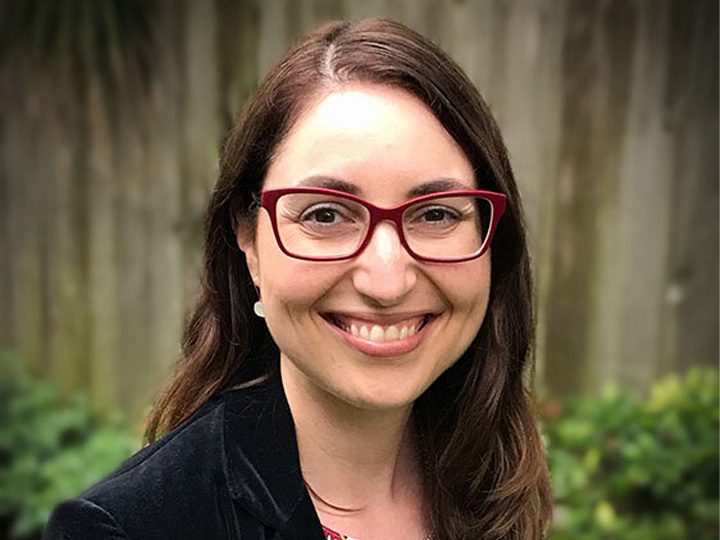 In the ever-evolving landscape of political activism, few have left as lasting an impact as Bella Abzug, a tenacious feminist committed to social justice and gender equality. Known for broad hats, social justice and fearless advocacy, Abzug's remarkable journey will be featured alongside other influential women of the 20th century. Leandra Zarnow, UH associate professor of history and discussant in PBS American Masters documentary, "Bella!: This Woman's Place is in the House," will explore Abzug's life and work, highlighting her diverse accomplishments and contributions to the women's rights movement.  
Featuring interviews as well as archival footage and photographs that capture the essence of Abzug's unwavering determination and lasting impact, the film portrays a pivotal figure in American history. A groundbreaking lawyer and New York Congresswoman, her tireless pursuit of social justice lives on through interviews that shed light on her inspiring journey.   
Zarnow brings her expertise as a historian and scholar to light, providing a unique perspective and effectively guiding conversation while helping viewers better understand the historical context surrounding Abzug and the impact of her actions. Her analysis of Abzug's legislative accomplishments and the impact of her activism highlighted the importance of preserving and recognizing the contributions of female political activists.   
"When we look back at this period of the late 20th century, I believe that she will be as prominent as someone like Susan B. Anthony or Elizabeth Cady Stanton is for the earlier suffrage period," Zarnow said. "She is a very important contributor to the women's movement of the 70s that we're only beginning to historically explore." 
The film was awarded the Ken Burns prize and noted for distinguished work in historical documentary filmmaking. Filmmaker Jeff Lieberman will be on UH campus Nov. 2 for the first screening of the film at the Student Center South. It will be followed by a Q&A session by Zarnow.