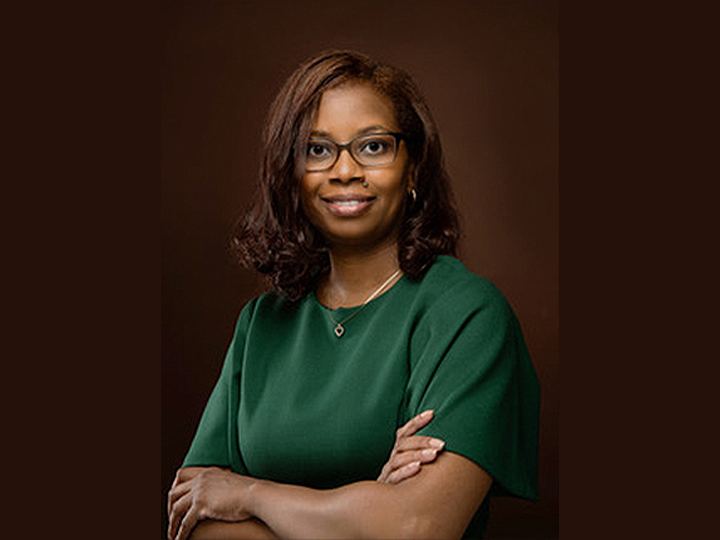 Tara T. Green, CLASS Distinguished Professor and chair of the Department of African American Studies, has been named a finalist in the Association of American Publishers (AAP) 47th Annual PROSE Awards. Evaluated by a 25-judge panel, her 2022 book "Love, Activism, and the Respectable Life of Alice Dunbar-Nelson" held its weight against other humanities projects from around the nation.
"I am honored to have my work recognized," Green said. "Bloomsbury tweeted about all authors from books that had placed, and that was how I discovered that I was a finalist. I was so surprised!" 
The 2023 PROSE Award for Excellence is divided into four categories: 
Biological and Life Sciences
Humanities
Physical Sciences and Mathematics
Social Sciences 
Green's book was recognized for its acumen and merit with a PROSE (Professional and Scholarly Excellence) award. A biography finalist in the humanities section, it is her first introduction to Black New Orleans writing. The book took 10 years to complete and publish.
"It is centered on a writer who never received the recognition deserved," Green said. "Alice is born in 1875 to a mother formerly enslaved, and during that period she becomes an activist, poet and fiction writer." 
Green's biography was one of 106 finalists and 39 category winners eligible to advance to the next level of PROSE honors, an Award for Excellence. The prestigious R.R. Hawkins Award was chosen from these outstanding writers.
Chair of the African American Studies Department and award-winning scholar, Green is from the suburbs of New Orleans, which immensely impacts her work. She is the author and editor of six books as well as the co-curator of the Triad Black Lives Matter Collection housed at University of North Carolina at Greensboro.