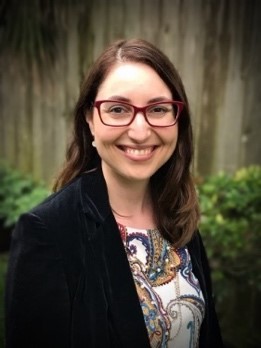 Associate Professor of History Leandra Zarnow wrote "Battling Bella: The Protest Politics of Bella Abzug" to preserve the legacy of outspoken and pioneering civil rights advocate Bella Abzug. Abzug, who in 1971 was one of 15 women to serve in the United States House of Representatives, lent her voice to the debate on issues like gay rights, women's rights and foreign policy.
In the review of Battling Bella, Margaret Doherty of The New York Review highlights how Abzug's career helps us understand the course charted by female politicians today. "It measure[s] where we stand as a nation in cracking the durable political class ceiling." Also, The New York Times critic Gail Collins wrote in her review, "Zarnow, who sees a whole lot of similarities between our era and the 1970s, when Democratic progressives were going head-to-head against establishment moderates for control of the party's agenda." Bella Bella, directed by Kimberly Senior, opened Off-Broadway last October and ran for six weeks.
"I congratulate Professor Zarnow on being included in The New York Review and for bringing attention to topics that resonate in our diverse University community and beyond," said Paula Myrick Short, UH provost and senior vice president for academic affairs. "'Battling Bella' is an outstanding example of work exemplifying the University's increasing competitiveness in research and scholarship. The success of this book speaks to Professor Zarnow's considerable writing skills and her passion for bringing history to life."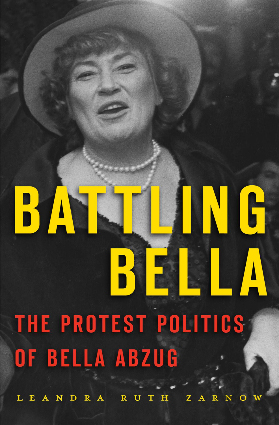 Dr. Zarnow was also interviewed in Smithsonian magazine. She has guested on the podcasts "Then and Now" and "She's History," discussing Bella Abzug and especially the "Bella" episode of the recent hit show "Mrs. America."
"Professor Zarnow's book has received widespread global acclaim — far more than most historical biographies — and that attention has reflected well on her talent as a skilled researcher," said College of Liberal Arts and Social Sciences Interim Dean Daniel P. O'Connor. Zarnow has used "Battling Bella" as a teaching tool in the "Sharing Stories from 1977" project she co-directs with UH Professor of History Nancy Beck Young. Together, Zarnow and Beck Young lead a digital humanities project that seeks to collect information from over 150,000 participants at the 1977 National Women's Conference in Houston.
"Bella Abzug sponsored the federal legislation appropriating the Houston women's conference and served as presiding officer during the four-day gathering," Zarnow said. "Our project has engaged students in multiple classes in hands-on digital research and oral history work. Seeing students light up as they speak with Houstonians, who played an instrumental role in shaping this internationally recognized conference, has been a joy."
Zarnow is passionate about the work she does as a historian, and she shares this enthusiasm with her students.
"I try to draw students into the research process in all of my classes," Zarnow said. "It is such a thrill to give my students the chance to work with such an extensive collection of historical documents. I try to create opportunities for students to experience the giddy surprise of discovering an unexpected gem from the past."
In addition, Zarnow serves as one of the coordinators of the Suffrage Centennial Book Club, where her book has been featured. She also gave a virtual talk at the Houston Public Library and taught a class last fall at the Women's Institute of Houston on women and politics.