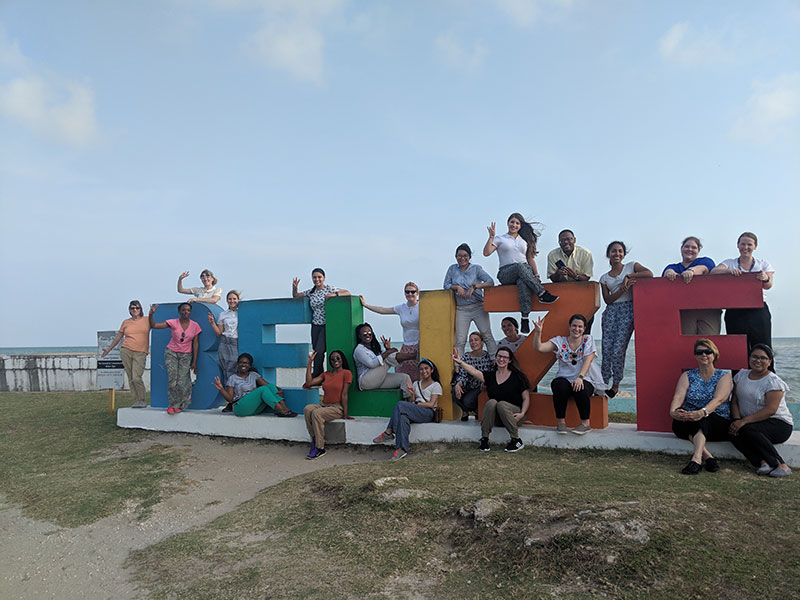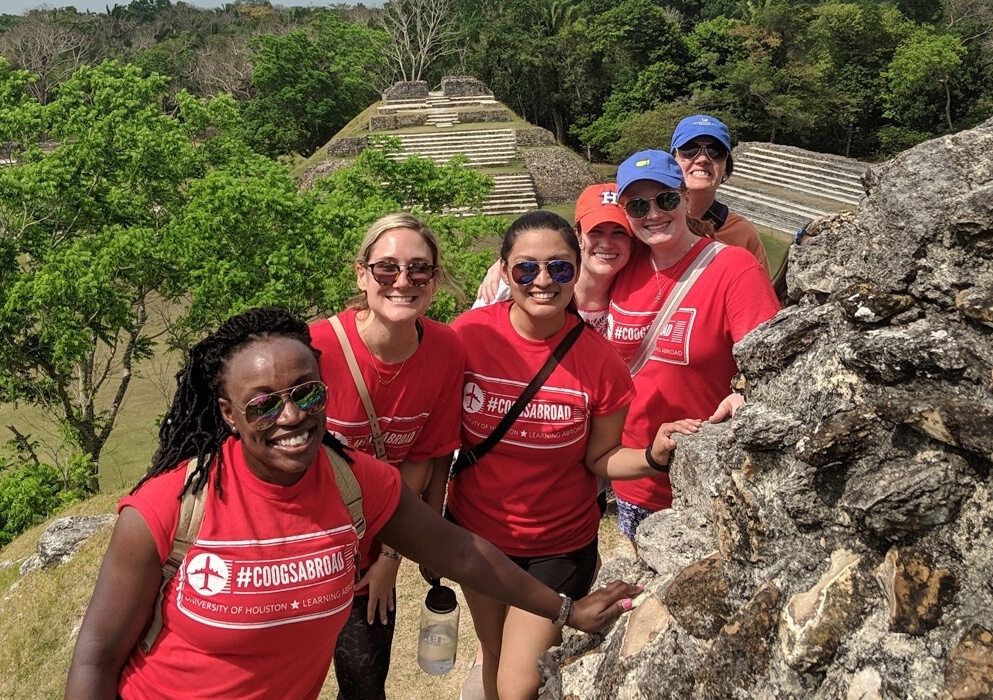 A team of 17 students and four faculty members in the Department of Communication Sciences and Disorders (COMD) recently traveled to Belize to provide speech, language and hearing services to underserved individuals. For many of the students, the trip offered a chance to travel outside the United States for the first time, but the one-week service-learning experience was far from a vacation.
"During our time in Belize, we worked with everyone from young children to seniors," said Clinical Assistant Professor Chereece Andrews, who noted that the team served about 25 children and 30 elderly adults. "We supplied hearing aids, identified speech-language delays in students at a school for the deaf, and worked with parents to develop therapy plans they could use at home."
The study-abroad program not only gave COMD students the opportunity to help others, but also allowed them to build upon what they had learned on campus.
"The students who participated have been able to apply their experience in the classroom and the clinic," Andrews said. "Undergraduate students worked alongside graduate students and have drawn upon their time in Belize to make deeper connections in their learning. The graduate students continued into their summer clinical assignments with greater confidence in their decision-making skills."
Students and faculty enjoyed a snorkeling excursion on their last day in Belize, but not before encountering some surprises along the way.
"Our graduating seniors missed their commencement ceremony, as bad weather postponed it to the same day we were set to leave Houston," Andrews said. "The flight crew was kind enough to let us have a small ceremony aboard the airplane. They even provided a tour of the cockpit." 
Following this year's success, the COMD program is in the planning stages for another Belize study tour in May 2020.