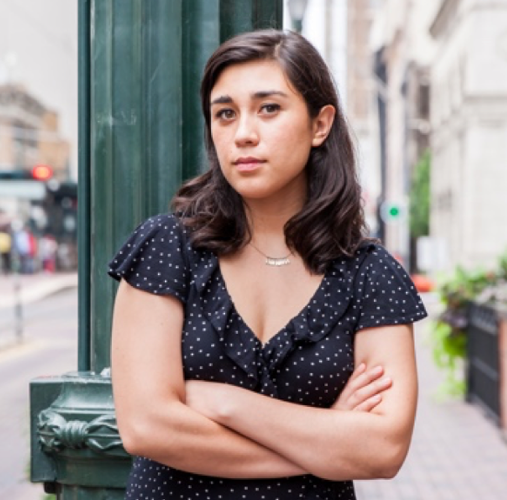 Natalia Trigo, a Ph.D. student in Spanish with a concentration in creative writing, has won the 2019 International Aura Estrada Prize in Literature. On the merits of a literary work that achieved its political and artistic goals, Trigo received a $10,000 stipend, four artistic residencies located around the world, and a book contract with Almadía Press. 
As a recipient of the prestigious prize, Trigo will have the opportunity to participate in two artistic residencies in the United States and two additional residencies abroad. Trigo will study and write in New York, Wyoming, Tuscany, Italy; and Oaxaca, Mexico for two months each.
Founded in memory of Mexican author Aura Estrada, who passed away in 2007 at the age of 30, the award is given every two years to an outstanding female author who writes Spanish-language fiction, resides in North America, and is under 35 years old.
Trigo's project, "Marfa," was selected out of a pool of 182 applicants from Spain, Latin America, United States and Canada by an international committee. The novel tells the story of a woman facing uncertainty regarding her immigration status in the United States.