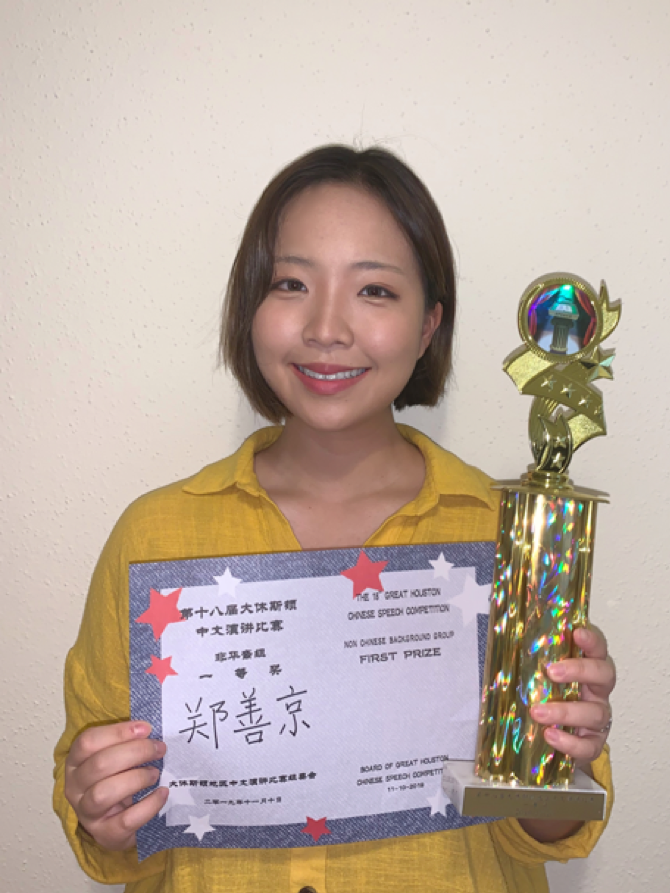 Sunkyung Nguon, an undergraduate student minoring in Chinese language, won the 18th Annual Greater Houston Chinese Speech Contest on November 10. Nguon took first prize in the Non-Chinese Background group.
The competition was held at International Leadership of Texas, Katy-Westpark High School in Richmond. Contestants ranging from kindergarten students to college seniors were divided into age groups and required to deliver three-minute speeches in Mandarin Chinese.
Instructional Assistant Professor of Chinese Studies Jing Zhang worked with Nguon on her speech and pronunciation prior to the competition.
"Thank you so much to Professor Zhang," Nguon said after her victory. "I saw myself improving a lot, and I'm very happy with the process and the result."