Nogee Endowment Establishes Political Science Graduate Scholarships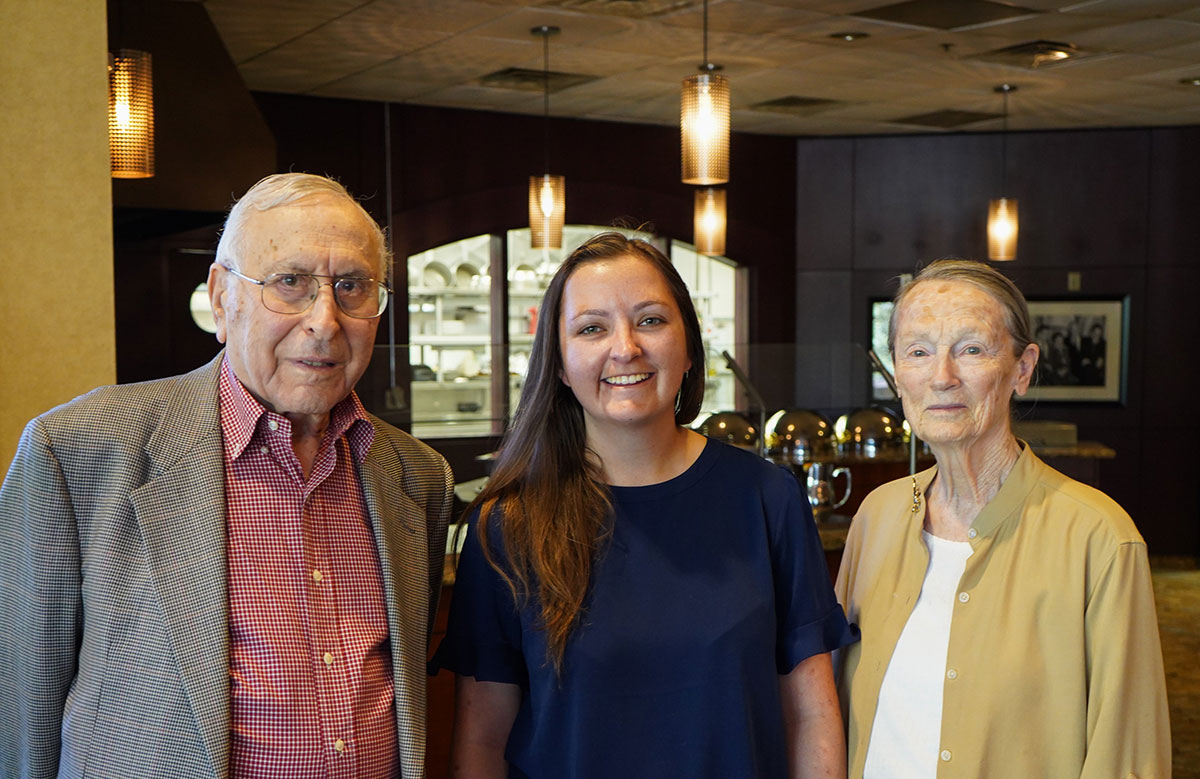 In spring 2018, amidst faculty and friends, Dr. Joseph Nogee, along with wife Jo Nogee, established The Jyle Nogee Graduate Studies Endowment in Political Science to support scholarships for graduate students in the department. Dr. Kent Tedin, professor and interim chair for the Political Science department looks forward to the competitive applicants this endowment will bring. "The Nogee Endowment allows us to attract a student we might not get but for the generosity of the Nogee family," he says.
Dr. Nogee, an emeritus faculty member, taught International Relations in the Political Science department in the College of Liberal Arts and Social Sciences at UH for forty years. He and Jo remain active in the social and intellectual life of the University. In addition to teaching, Dr. Nogee also served as department chair and led the effort to establish a doctoral program. "It is a really good place to be…a terrific place to make a career," he states. Originally making Houston home in the 1950s, Joe and Jo (as they are affectionately known) met in Houston through a mutual friend and shared several common interests; including their love of Russian literature. After their marriage in 1960, the couple had no intentions of moving away from the Bayou City. Despite the culture shock, Houston provided an escape from the extreme winters in Schenectady, NY, Joe's hometown.
The endowment was created as a memorial for their late son, Jyle Engle Nogee, who received his B.A. in drama from the University of Houston and an M.F.A. in lighting design from Carnegie Mellon University. He was a thoughtful, generous and creative person who attracted many loyal friends.
In fall 2018, the inaugural Nogee scholarship was awarded to first-year doctoral student, Jamie Wright. When selecting her program, Jamie valued a setting with a diverse faculty whose research aligned with her interests in comparative politics and American politics. After visiting campus, Jamie selected UH Political Science over eight other universities. "The money means a lot, but beyond that, the confidence in me means more," says Jamie.
To support the Political Science department at UH, visit: https://bit.ly/2Ou6moK

Submitted by Giovanni Rosselli
Gcrosselli2@uh.edu
832-842-6122
Photo Gallery