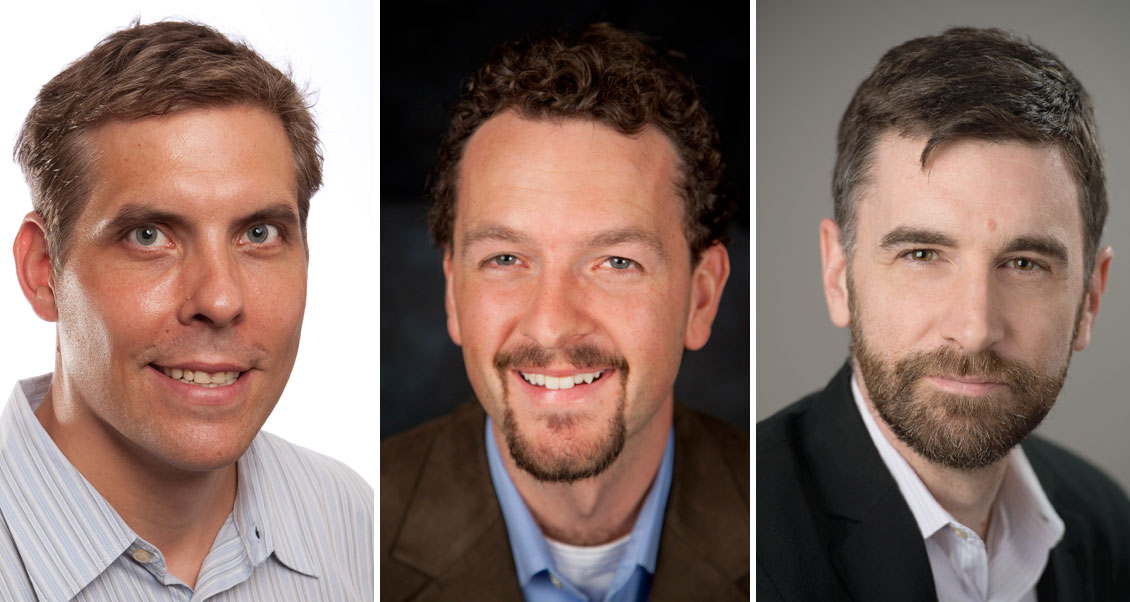 (L to R) Michael Zvolensky, Cameron Buckner, and Jeffrey Church
Hugh Roy and Lillie Cranz Cullen Distinguished University Professor Michael Zvolensky, Department of Psychology, was selected to receive the Award for the Excellence in Research, Scholarship, and Creative Activity at full professorship level for 2018-2019. Cameron Buckner, assistant professor of philosophy, received the award at assistant professorship level, and Jeffrey Church, Ross M. Lence Distinguished Teaching Chair in the Department of Political Science and the Honors College, received the award at associate professorship level.
The UH Division of Research (DOR) presents this university-wide honor to just six professors per academic year. Recipients are selected from a highly competitive nominations process and are each given an $8,000 award. In highlighting these exceptional professors, the DOR aims to provide visibility and appreciation for the excellent research, scholarship and creative activity found throughout the University.