CLASS alumnus Steve McClellan, former president of Finance of America, met with UH students on March 7, 2019 to share stories and advice from his journey to academic and professional success. McClellan graduated from UH in 1977 with a Bachelor of Science in psychology and later received a Master of Business Administration from the University of Texas at Austin. McClellan currently serves as a consultant at HMS Partners LLC in Atlanta, where he resides.
During his visit with students, McClellan also discussed career-development strategies and offered his perspective on the benefits of a liberal arts degree. After meeting with Dean Antonio D. Tillis to review the College's achievements and goals, he enjoyed a campus tour from a CLASS Ambassador and met with Professor of Psychology Steven Woods.
McClellan is an avid UH Cougars sports fan and is committed to supporting students in their pursuit of a degree.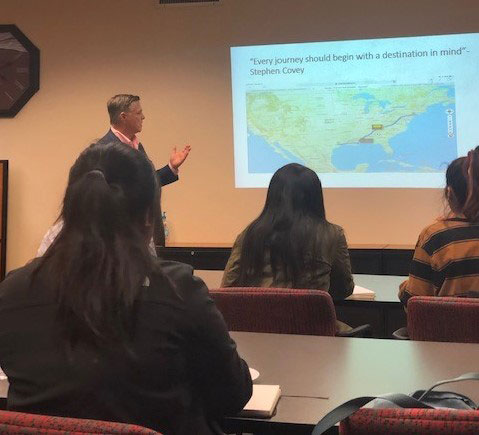 Steve addresses CLASS students during his visit to the UH campus.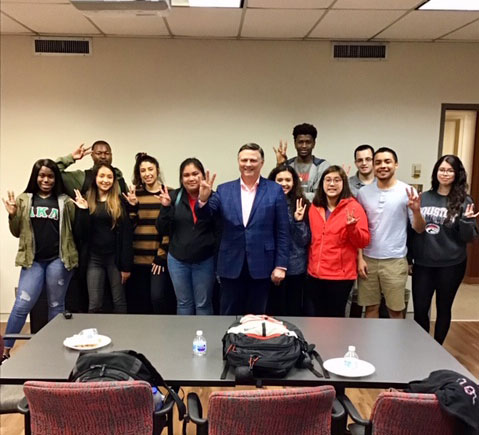 Group photo: Steve McCullum (pictured center)