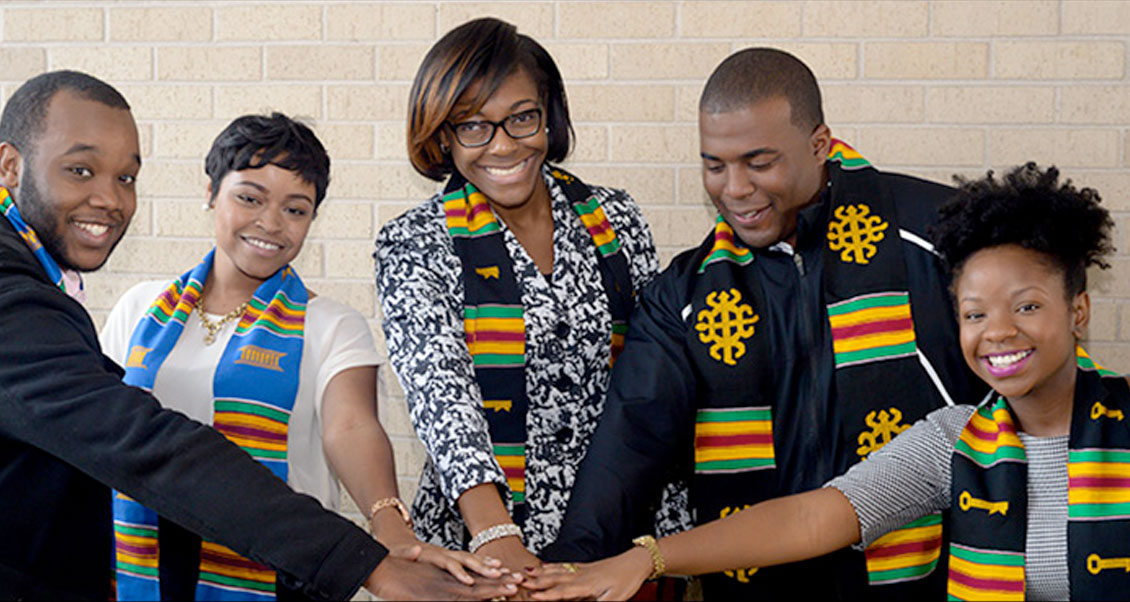 The UH College of Liberal Arts and Social Sciences (CLASS) is pleased to announce that undergraduate students will have the option to declare a major in African American Studies beginning in the Fall 2019 semester. The addition of a Bachelor of Arts degree in African American Studies (AAS) coincides with the 50th anniversary of the program and reflects growing interest from students and faculty in the study of black culture throughout space and time.
"The Bachelor of Arts in African American Studies will allow our program to soar to new heights," said Dr. James L. Conyers, director of the African American Studies Program. "Throughout the program's rich history, students have wished for the opportunity to choose AAS as their primary course of study. I can't think of a better way to celebrate the program's 50th anniversary than to offer this new and exciting academic path."
Culturally balanced college curricula like the AAS major give students a holistic education, helping them stand out as writers, researchers, and global citizens. The major will augment the AAS program's ability to provide courses, extracurricular academic activities, and internship opportunities for its students. It will also fuel the expansion of a successful study-abroad program in Ghana, West Africa.
"We were excited to receive notice from the Texas Higher Education Coordinating Board and the United States Department of Education that the proposal to establish a B.A. in African American Studies had been approved," said Paula Myrick Short, UH provost and senior vice president for academic affairs. "The new major reinforces the university's commitment to diversity and inclusion. It also gives our student population the opportunity to develop a more complete understanding of the past, present, and future of African-descended peoples around the world."
AAS faculty, staff and students are committed to researching continental and global aspects of African humanities and history. Engagement with the creation and development of African American cultural phenomena grants students a deep understanding of black history, art, and politics. Diverse academic offerings, including Introduction to African American Studies, Black Liberation Theology, The Black Church in America, and Hip Hop History and Culture, have attracted a 45% increase in AAS course enrollment over the past ten years. This growth is expected to accelerate with the addition of the major. 
"The African American Studies major exemplifies the commitment CLASS has made to intellectual diversity, offering students well-rounded academic experiences," said Dr. Antonio D. Tillis, dean of CLASS. "The African American Studies Program has been an integral part of the UH community for the past half century, and I am delighted that AAS faculty will have the chance to reach and inspire more UH students in the coming years."