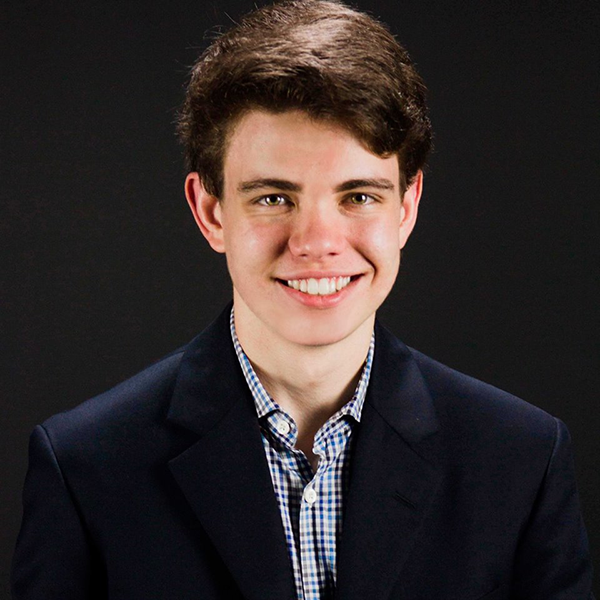 He's already got research fellowships and scholarships under his belt, a stellar GPA and a White House internship behind him. This undergrad's senior honors thesis on the merits of consumption taxation vs. income taxation is expected by his professors to be an excellent piece of research, likely to be publishable in a respected economics journal. Jackson Crawford's mentor and advisor, Dr. Kei-Mu Yi, professor and M. D. Anderson Chair in Economics, says he takes initiative and has made enormous progress in his research skills over the past two years. It seems this student is destined to set the world on fire.
Crawford is one of the few students in the Department of Economics, but also in CLASS, who has completed several research fellowships and/or scholarships, such as the Summer Undergraduate Research Fellowship program (SURF) and the Provost's Undergraduate Research Scholarship (PURS) program, and he is currently working on his senior honors thesis. His research has focused on the connection between human capital and economic growth in select countries and the effect of a country's tax structure (in particular, consumption versus income taxes) on investment and economic growth.
Historically, there has been a gap between CLASS and other UH colleges in terms of the proportion of students that apply for these fellowships. The Department of Economics has been working on encouraging undergraduate students to work on research projects with their instructors and apply for fellowships and scholarships. As a result, in the last few years they've seen an increasing trend in students who have been granted SURF and/or PURS.
"Jackson is eager to add to his skill set, whether it is economic theory and logic, statistics and econometrics, programming or even learning how to use economics editors like LaTex," says Dr. Yi. "Most importantly, he is genuinely interested in economics questions. I believe his honors thesis on the merits of consumption taxation vs. income taxation will be an excellent piece of research, and hopefully publishable in a good economics journal."
In addition to his excellent performance in all his courses (he has a GPA of 3.98) and undergraduate research, in fall 2016 Crawford interned at the White House in the Office of Vice President Joe Biden.