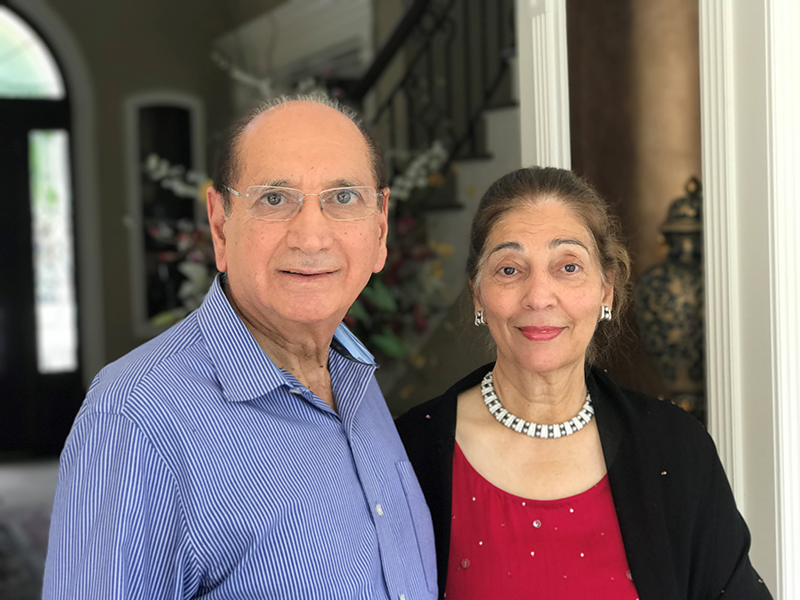 Musa and Khaleda Dakri are passionate about the betterment of Houston. The couple, natives of India who have been married for 50 years, relocated from London to Houston in 1977. Musa Dakri completed his Bachelor of Science degree at the University of Bombay, and served as a managing partner for a mid-sized real estate investment company. Khaleda Dakri received her Bachelor of Science degree in chemistry from Baroda University. Upon arriving in Houston, Mr. Dakri founded and subsequently ran Dakri Real Estate Holdings. In 1991, he became chairman and CEO of Wallis State Bank, headquartered in Houston. Currently, Mr. Dakri is chairman of the board and his son Asif is vice chairman and CEO.
Mr. Dakri's commitment to helping solve problems stretches across ethnic boundaries. He works for the betterment of the African American, Mexican American and South Asian communities, where he has served as the chairman of the South Asian Chamber of Commerce. Mr. Dakri's passionate interest in education is evident through his involvement with the Center for Mexican American Studies (CMAS) in the College of Liberal Arts and Social Sciences. "I need to be passionate about a cause to be involved. It has to be a cause which helps everyone—the entire community--such as education or healthcare. The Center for Mexican American Studies has a good record of achievement in higher education that I want to support," he explains.
The Musa and Khaleda Dakri Endowment for the Center for Mexican American Studies has provided support for student scholarships, research and other areas that enrich and enhance the center. "The scholarships provided by Mr. and Mrs. Dakri have helped our students turn their dreams of attaining a college degree into reality. Perhaps even more important, their generosity and civic-mindedness is a model for our students to emulate," says Dr. Pamela Quiroz, director of the Center for Mexican American Studies. Through the leadership of Mr. Dakri, Wallis State Bank also supports CMAS through the center's annual scholarship luncheon.
To support the Center for Mexican American Studies,
visit: https://giving.uh.edu/mexicanamericanstudies/