'Still Alice' author Lisa Genova to speak Feb. 19 about Alzheimer's disease
Academy Award-nominated film based on neuroscientist Genova's novel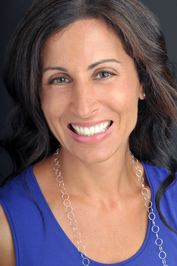 Actress Julianne Moore has won a Golden Globe Award and an Academy Award nomination for her performance in the movie Still Alice as a 50-year-old Harvard cognitive psychology professor whose life begins to unravel at the hands of early-onset Alzheimer's disease. Moore's plaudits are just the latest praise for Still Alice, an adaptation of a bestselling novel by Dr. Lisa Genova.
Genova is a trained neuroscientist who witnessed her grandmother's struggle with and suffering caused by Alzheimer's disease. In her lecture, "Still Alice: Understanding Alzheimer's," Genova will share her experiences and insights.
The talk lecture begins at noon on Feb. 19 in the University of Houston's Cullen Performance Hall. This event is free and open to the public, but tickets are required and can be reserved here. Blaffer Art Museum members are entitled to VIP seating and may reserve their free tickets here. (Click here to become a member.)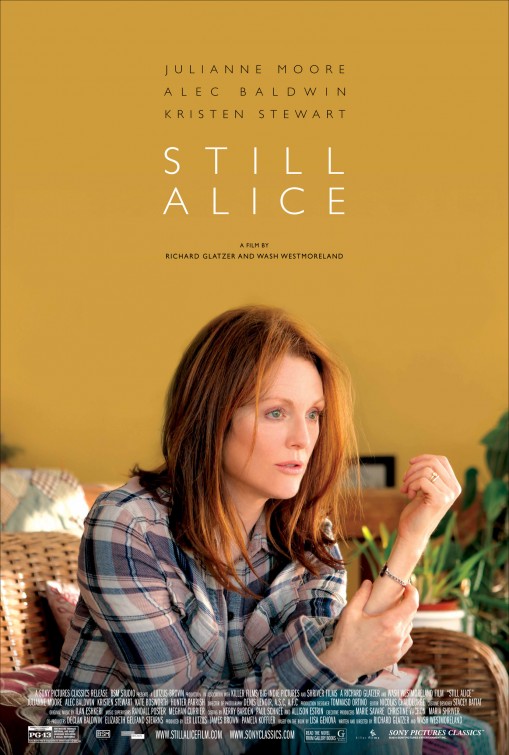 "The success of Still Alice was entirely unplanned and unexpected," Genova recently told The Boston Globe. "The book evolved from the experience I had trying to understand how to stay connected to my grandmother, who suffered from Alzheimer's. … All the literature out there was very clinical and technical, which was exciting to me as a neuroscientist, but didn't help me as a granddaughter who wanted to know what [the disease] felt like for my grandmother."
The event is presented by Blaffer Art Museum and Houston Methodist Hospital and is p art of the Blaffer Art Museum Innovation Series—a slate of public programs presented in conjunction with the Alzheimer's-related Blaffer exhibition, Janet Biggs: Echo of the Unknown.
Genova's presentation will be followed by a question and answer session led by Dr. Joseph Masdeu, medical director of Nantz National Alzheimer Center at Houston Methodist Hospital.
As a role model for women in science and the arts as well as the arts' unique ability to bridge multiple disciplines, Genova is a natural fit for the Blaffer Art Museum Innovation Series, the most ambitious lineup of public programs Blaffer has ever organized around a single exhibition.
Like Genova's novel, Janet Biggs: Echo of the Unknown is inspired by the artist's memories of the effects of Alzheimer's on family members. Combining video, sound and objects, the multidimensional exhibition draws on heroic stories of public figures coping with the disease and research conducted with neurologists and geoscientists to raise fundamental questions about how we become—and lose our sense of—who we are.
Designed to amplify the exhibition's role as a catalyst for cross-disciplinary learning, the series of lectures, presentations, gallery talks and interactive programs will highlight collaborations across the UH community and beyond.
The list of UH and off-campus partners supporting Genova's appearance reflects these interdisciplinary connections.
Blaffer's UH partners for this event include the College of Liberal Arts and Social Sciences' Moores School of Music, School of Theater and Dance, School of Art, Department of Health and Human Performance, Department of Educational Psychology, Department of Philosophy and Department of History; the Cullen College of Engineering's Department of Electrical & Computer Engineering and Biomedical Engineering; the College of Natural Science & Mathematics' Department of Biology and Biochemistry and Department of Computer Science; the Honors College; the College of Pharmacy; the University Law Center; and the Division of Research, University of Houston System.
Additional partners for this event include cosponsor Houston Methodist Hospital's Center for Performing Arts Medicine, Nantz National Alzheimer Center, and Research Institute; Baylor College of Medicine's Alzheimer's Disease and Memory Disorders Center; and the Alzheimer's Association—Houston and Southeast Texas.
Arrangements for the appearance of Lisa Genova were made through Simon & Schuster Speakers Bureau, New York.
For additional details and a complete schedule of the Blaffer Art Museum Innovation Series, visit http://www.blafferartmuseum.org/innovation.
- By Devon Britt D'Arby