Study investigates how families become food insecure
Health and Human Performance Assistant Professor Daphne Hernandez's research focuses on four risk factors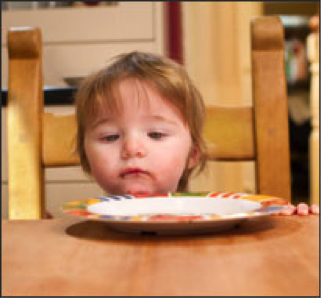 The U.S. Department of Agriculture (USDA) defines food insecurity as meaning "consistent access to adequate food is limited by a lack of money and other resources at times during the year."
Families become food insecure for a host of reasons that lead to many unhealthy consequences for each member of the family. Understanding the various ways that families experience consistent hunger allows for communities to better respond to families experiencing food crises.
A Health and Human Performance study to be published in the March issue of Social Science Research examined four risk factors for families that can lead to varying degrees of hunger.
"Half the households that are food insecure in the U.S. have both adults and children," said HHP Assistant Professor Daphne Hernandez, the article author and principal investigator of the study, "The Impact of Cumulative Family Risks on Various Levels of Food Insecurity."
"In those families, the degree of food security varies from marginal to very low," she said. "We need a better understanding of what is happening in the family environment in order to craft relevant policies and programs."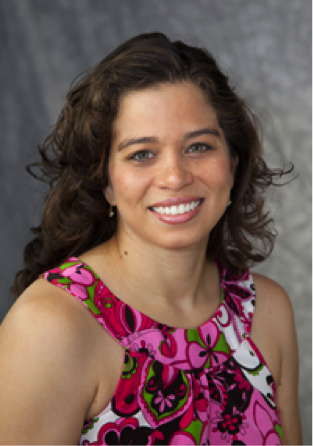 Daphne Hernandez
Hernandez used data from the Fragile Families and Child Wellbeing Study (FF Study) to look at four family risk factors: financial strain, poor health, family disruption and parenting disruption. These factors have been explored individually to look at a variety issues, such as childhood obesity. Examined together, those factors also can paint a clearer picture of food insecurity.
The FF Study follows nearly 5,000 children in large U.S. cities. The data of the ongoing research informs policymakers and researchers on supporting disadvantaged and urban families and children.
Among Hernandez's findings are that a mother's poor health may determine whether her family is at risk of falling into the most extreme category of food insecurity—very low food security. These families reduce not only the quality of their food intake, but the quantity as well.
Additionally, she found that financial strain is a factor in non-poor households experiencing marginal food security, as the family income is not low enough to participate in public assistance programs.
"Linking food assistance programs with established social services that specialize in physical health, mental health, and substance use assistance, rather than having food assistance programs work in isolation, could alleviate the most severe type of food insecurity," she said. "Additionally, researchers should continue to investigate more refined ways of measuring food insecurity in families."
According to the latest USDA report, an average 18.4 percent of Texas households experienced food insecurity in the years 2010-2012. Texas ranks among the top twelve states in terms of food insecurity rates, and second in terms of the number of food insecure households, according to the Texas Food Bank Network.
- By Marisa Ramirez