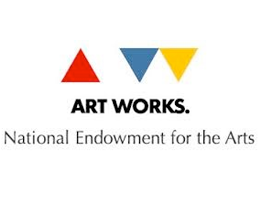 In its first round of funding for 2016, the National Endowment for the Arts awarded three grants to enterprising creative work in the College of Liberal Arts and Social Sciences.
The CLASS recipients are Arte Público Press, the Cynthia Woods Mitchell Center for the Arts and Gulf Coast: A Journal of Literature & Fine Arts.
Arte Público Press will receive $35,000 in support to make its backlist titles available through digital platforms. Dedicated to the publication, promotion, and dissemination of Latino literature for national and regional audiences, the press will promote the books in Latino communities, at conferences, and through social media.
The Cynthia Woods Mitchell Center for the Arts will use its $35,000 grant to support its annual CounterCurrent Festival, a free multidisciplinary showcase of contemporary art that takes place at sites throughout Houston. Programming will include a combination of new and existing works, and will feature audio and video installations, live performances, and participatory events.
The NEA awarded $10,000 to Gulf Coast, a literary journal edited and published by the graduate students in the Creative Writing Program in the Department of English. The editors plan to introduce new critical art writing and visual arts content to "GC Online," the web-based journal that complements the print journal.
In total, the NEA awarded $27.7 million to support 1,126 projects in 49 states plus American Samoa, the District of Columbia, and Guam in the first round of FY 2016 funding.
"These projects, from all over the nation, will make a difference in their communities," said National Endowment for the Arts Chairman Jane Chu. "We know from experience as well as through hard evidence that the arts matter and these projects will provide more opportunities for people to learn, create, and experience the value of the arts in so many different ways."
A total of 39 grants with a total dollar amount of $1,020,000 were awarded to Texas nonprofit organizations.
Of the Texas grants, 18 went to Houston arts and culture organizations, many of which are frequent collaborators with the University of Houston through CLASS, current and former CLASS faculty members, and CLASS alumni.
For example, Da Camera Society of Texas received $25,000 to support chamber music and jazz presentations, including performances by pianist Jason Moran, who is also an artist in residence with the Cynthia Woods Mitchell Center for the Arts.
- Shannon Buggs