Keliy Anderson-Staley chosen as 2014 Clarence Laughlin Award Recipient
Assistant Professor of Photography selected from national applicant field of more than 120 photographers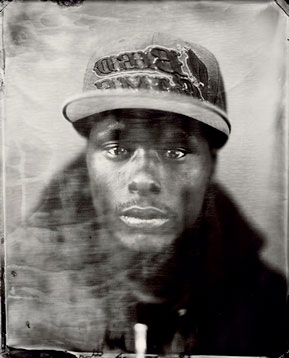 Clifton by Keliy Anderson-Staley
The New Orleans Photo Alliance has selected Keliy Anderson-Staley, assistant professor in the School of Art, as the 2014 Recipient of the Clarence Laughlin Award.
The Clarence John Laughlin Award was created by the New Orleans Photo Alliance to support the work of photographers who use the medium as a means of creative expression. It honors the life and work of Clarence John Laughlin (1905-1985), a New Orleans photographer best known for his surrealist images of the American South.
The Clarence John Laughlin Award grants one $5,000 prize annually to a photographer whose work exhibits sustained artistic excellence and creative vision.
Both emerging and established photographers residing in the U.S. may apply. More than 120 photographers from across the nation applied to be considered this year.
Of Professor Anderson-Staley's photography, the juror for the 2014 award, Del Zogg, the Works on Paper and Photography Collections Manager for the Museum of Fine Arts, Houston, wrote, "Her work presents people as photography intended: straight forward representations of people, all sitting for the camera while the artist selects those simple few seconds to present them as the individuals that they are."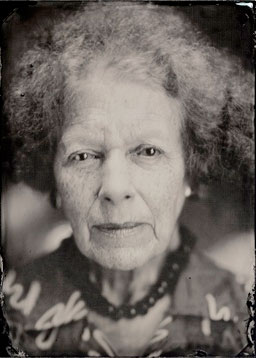 Vicky by Keliy Anderson-Staley
Professor Anderson-Staley was honored with the prize for her exhibition, On a Wet Bough: Contemporary Tintype Portraits, which was on view at the Houston Center for Photography (HCP) May 9 – July 6. This summer's exhibition was part of the award Professor Anderson-Staley received as HCP's 2014 Carol Crow Memorial Fellowship Recipient.
Waltz Books published the exhibition's corresponding monograph in September.
Related Links: