Immigration symposium spotlights collaboration within the UH System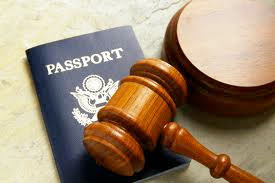 The College hosts faculty and students of all disciplines at April 20 forum on immigration
In the fall of 2010, Dean John W. Roberts established the Ad Hoc Committee on Collaboration and Interdisciplinarity with in the College of Liberal Arts and Social Sciences to address today's complex cultural, social and political questions and how they impact the University of Houston campus.
On Friday, April 20, 2012, the Ad Hoc Committee led by Committee Chair Marjorie Chadwick will host "Immigration and the Immigrant Experience: Houston and Beyond," a symposium promoting interaction and collaboration on integrative projects related to immigration.
The symposium brings together faculty and students of all disciplines in the College, the University and the UH System to present recent research and work in progress. The panel presentations are organized around the topics of:
Establishing Community
Communication & Medical Issues
Women & Children
Music & Literature
Diverse Approaches to Immigration: Narrative, Politics and Theory
The lunchtime keynote address will be delivered by Charles C. Foster, a founding partner of the Houston-based law firm FosterQuan, LLP, the nation's second largest immigration law firm. Mr. Foster has served as President of the American Immigration Lawyers Association, Chairman of the American Bar Association Coordinating Committee, and as an adviser on immigration policy to President George W. Bush. He played a key role in the 1981 release of Houston Ballet star Li Cunxin from detainment inside Houston's Chinese Consulate, a role that was recreated in the 2009 film Mao's Last Dancer.
The symposium will also feature an immigration law clinic panel led by UH Law Center Professor Geoffrey A. Hoffman, a specialist in immigration-related federal court litigation and deportation defense before the Executive Office for Immigration Review (EOIR), asylum cases, adjustments, and appeals before the Board of Immigration Appeals (BIA).
The day will conclude with an address by Michael A. Olivas, Professor of Law at the UH Law Center. On March 16, 2012, Professor Olivas was awarded the "Immigration Champion Award" by two academic programs at St. John's University for his longstanding commitment to immigration issues. He has been elected to membership in the American Law Institute and the National Academy of Education, the only person to have been selected to both honor academies.
Related Links