Hobby Center for Public Policy receives $1 Million for Program in Ethics and Politics of Capitalism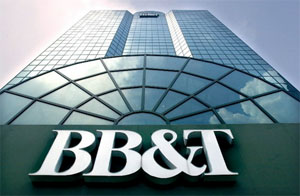 BB&T Charitable Foundation funds will support graduate and undergraduate research and study opportunities
A $1 million gift from BB&T Charitable Foundation to the Hobby Center for Public Policy will help to create new programs, a new speakers series and a summer training institute in social science research methods for graduate and undergraduate students interested in varying public policy perspectives.
"We are grateful to the BB&T Charitable Foundation for the confidence it has placed in our university," said John Roberts, dean of the College of Liberal Arts and Social Sciences. "We know that the programs made possible from this grant will add an important dimension to our curriculum that will aid our students in developing a highly sophisticated view of the topic."
The philanthropic investment, available over 10 years, will allow for the creation of "The BB&T Program in the Ethics and Politics of Capitalism" to be housed in the Hobby Center for Public Policy.
The program will be co-directed by Jim Granato, professor in the Department of Political Science and director of the Hobby Center, and Susan Collins, associate professor in the Department of Political Science and co-founder of "Phronesis: A Program of Politics and Ethics," an interdisciplinary curriculum in politics and ethics, with courses in political theory, philosophy and classical studies, housed in the Honors College.
The newly created program will include an upper-level elective course, "Political Economy and Ethics of the Free Market," which Dr. Granato will teach. It will cover different perspectives on the free market.
Dr. Granato also directs an annual two-week institute in social science methods, supported by the gift, that brings top-flight scholars and graduate students from other universities to the University to work with our faculty and students.
"Many of the pressing moral and political issues for our students right now are economic," Dr. Granato said. "Students should have the critical tools to evaluate the policy issues at stake and the principles underlying and dividing them."
Funds also will support undergraduate and graduate student stipends, as well as lectures, seminars and workshops, which will draw scholars from varied disciplines and perspectives across the country to share their research on ethics and economic issues.
"This gift is important to student success at a time when going to college and entering the job market present real challenges," Dr. Collins said. "The opportunity for scholarships, stipends, travel and visiting scholars means students can receive an extraordinary education, while some costs of that education are defrayed."
The UH program joins similar programs at other universities in states and the District of Columbia where the Winston-Salem, N.C.-based BB&T Corp. operates bank subsidiaries. Those recipients include University of Texas at Austin, Duke University, University of North Carolina at Chapel Hill, University of South Carolina, University of Maryland, Clemson University and Georgetown University.
The BB&T gift and program also helps to launch a new Hobby Center initiative – the Interdisciplinary Study of Free Societies. As part of the UH Tier One effort, this initiative is developing funding for interdisciplinary conferences and colloquia for the university and Houston community on the issues central to free societies, as well as support for visiting scholars and fellows, and for UH faculty, graduate and undergraduate students across the liberal arts and social sciences.
Established in 1981, the Hobby Center for Public Policy serves the Houston community as an impartial research organization within the College of Liberal Arts and Social Sciences. The center's primary focus is public policy and economic research, the results of which are shared with the community.
~ Marisa Ramirez
Related Links