Middle Eastern Studies Celebrates Award Winning Faculty and Students spring 2020
Michael Fares Receives Provost's Teaching Excellence Award
June 2nd, 2020
Middle Eastern Studies congratulates and celebrates Michael Fares, winner of the Provost's Teaching Excellence Award spring 2020 for the category of Instructional Faculty. Michael Fares, Instructional Assistant Professor of Arabic, has proudly worked to develop a competitive Arabic language and Middle Eastern Studies program at UH since joining the Modern and Classical Languages faculty in 2012. Michael would like to humbly thank all of his numerous colleagues and students who worked tirelessly to encourage his nomination for the award, as well as support his teaching.
Middle Eastern Studies Students Win Nationally Competitive Awards including The Critical Language Scholarship, Boren Scholarship
Hamad Khan Receives the Critical Language Scholarship for Arabic Language
June 2nd, 2020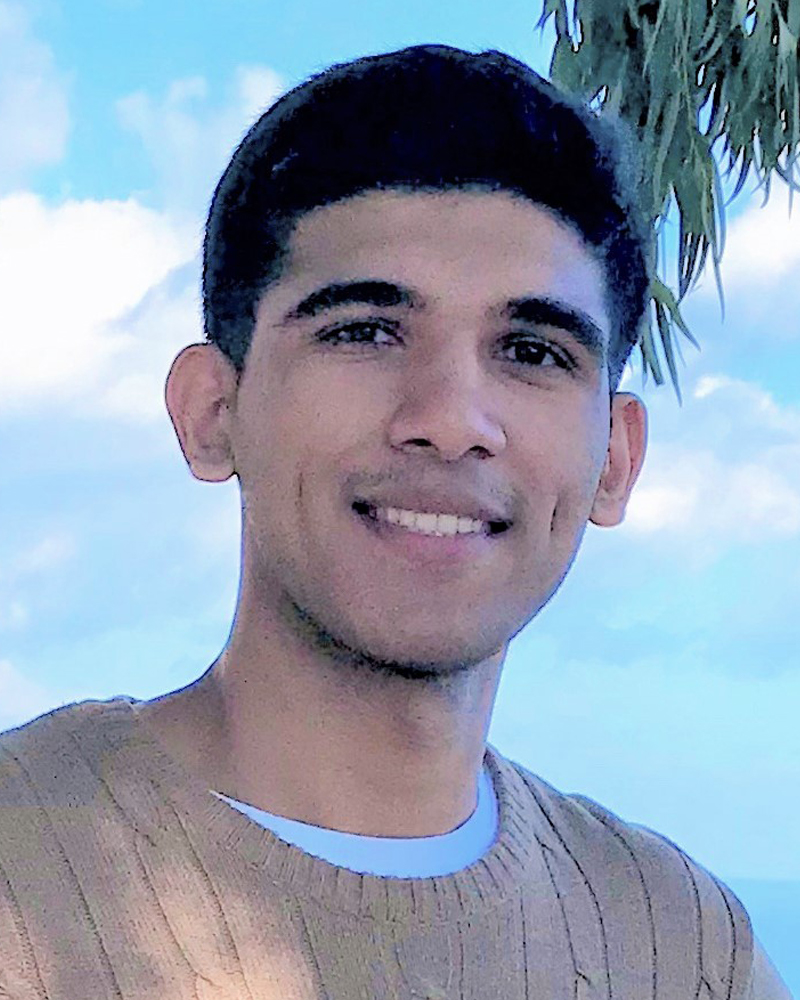 Hamad Khan is a senior at the University of Houston double majoring in Management & Leadership and in Strategic Communications with a minor in Arab studies. Determined to promote the value of diversity and the appreciation of multiple identities, he began to study the Arabic language and the Middle East. In 2019, Hamad became a Gilman Scholar and studied abroad to intern at a Legal Aid clinic in Amman, Jordan. He later studied abroad in Tunisia to enhance his knowledge of Ancient civilizations and the Arab uprisings in the North African region. This year, Hamad received the Leadership award for 'Inclusion and Advocacy' at the University of Houston and he seeks to pursue a career in International relations, increasing his concentration not only on the Middle East, but also West and South Asia.
Kaden Lewis Receives the Critical Language Scholarship for Arabic Language and the Boren Scholarship for Francophone West Africa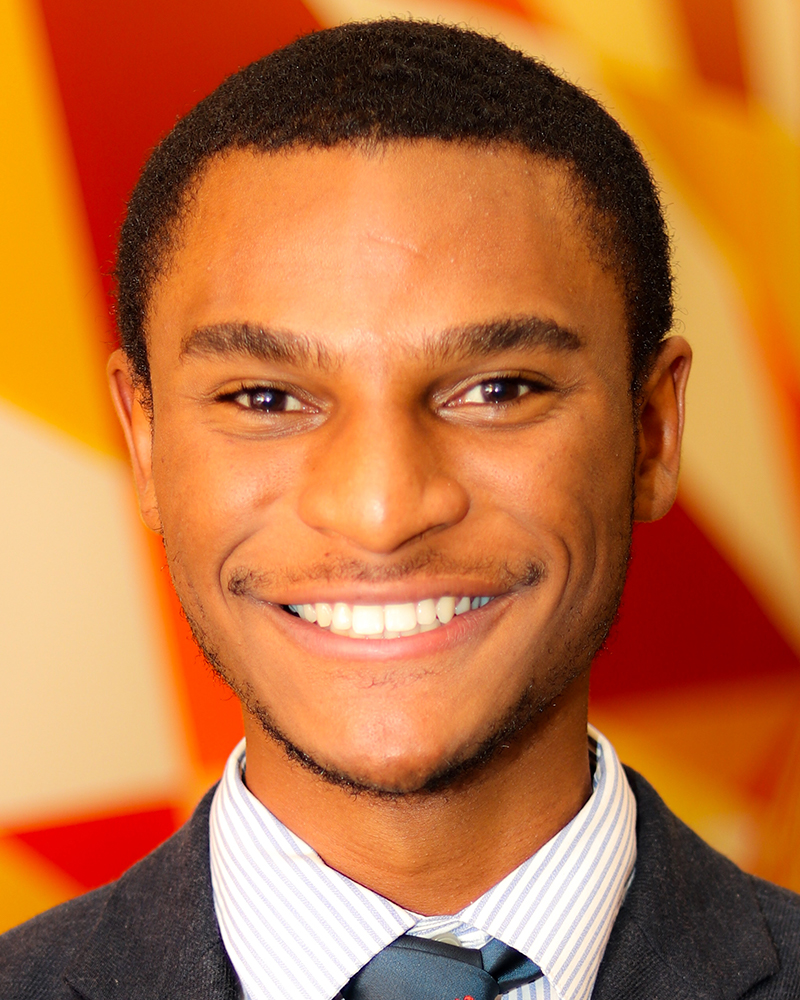 Kaden Lewis is a junior at the University of Houston majoring in Political Science. He is also a member of the Honors College and Phi Beta Kappa. Along with the MESP Scholarship he was a recipient of the Critical Language Scholarship to study Arabic is Meknes, Morocco as well as the Boren Scholarship to study French in Dakar, Senegal this year. He also has the goal of going to law school as well as pursuing graduate studies focused in international law and African/MENA studies. He loves studying languages, and plans to utilize his Arabic language study in a future career in the field of international relations.
Scholarship for Excellence in Middle Eastern Studies
Each year, the Middle Eastern Studies Program awards up to five of these scholarships. Scholarships recognize students who have demonstrated outstanding skill in the Arabic language, as well as exemplary knowledge of and continued interest in the Arab world and its rich heritage. The goal of this scholarship is to support future academic study and professional endeavors in the field. Middle Eastern Studies congratulates and honors the following recipients for spring 2020:
Kaden Lewis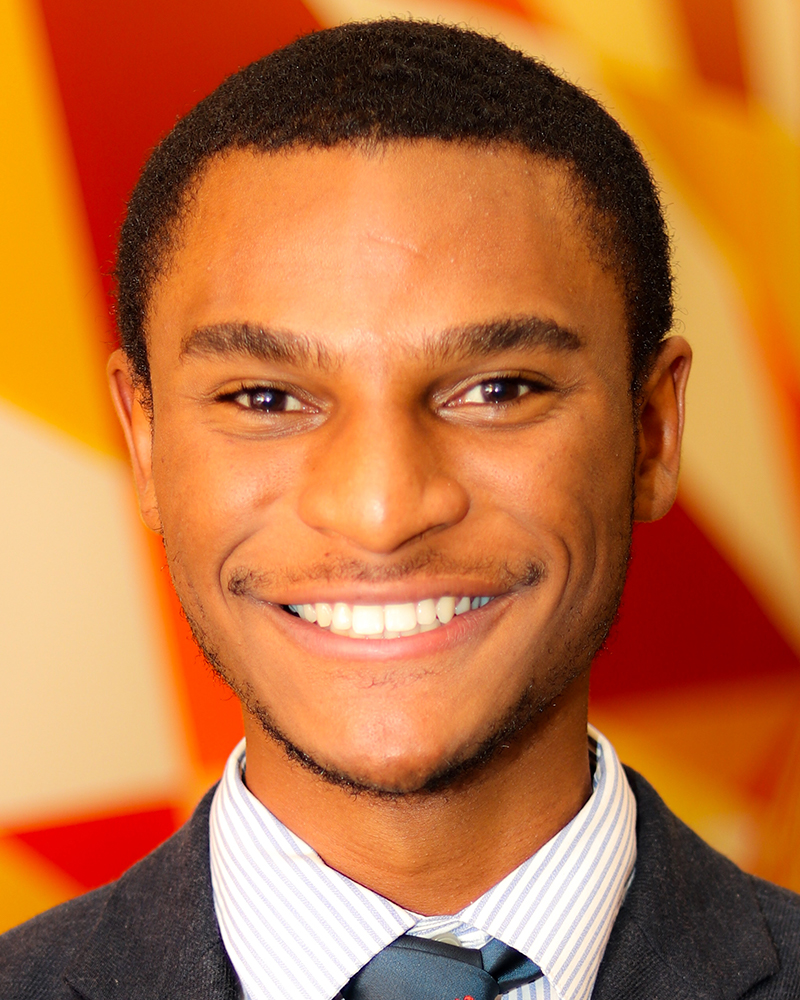 Along with his receipt of the Critical Language Scholarship and the Boren Scholarship, Kaden (bio above) is also a winner of the Scholarship for Excellence in Middle Eastern Studies spring 2020. Congratulations once again, Kaden! BLISK
Usmon Shaikh
Usmon is a rising senior, majoring in Political Science and minoring in Arab Studies. Being a practicing Muslim, Usmon chose to study Arabic at UH to further his understanding of the Quran. After graduating, he plans to attend law school and use Arabic in diplomatic capacities for the US government.
Elena Scott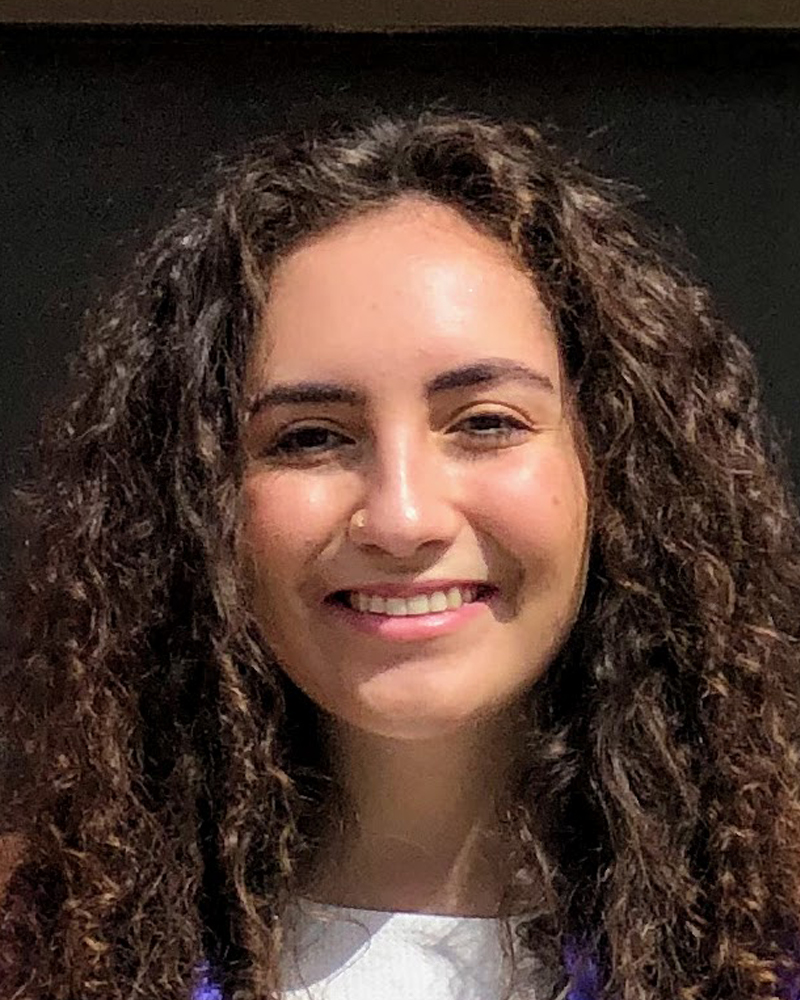 Elena Scott is a senior in the Honors College pursuing journalism. She hopes to use what she's learned studying Arabic and Middle Eastern Studies to tell the stories of people from around the world.
Mohamad Fattouh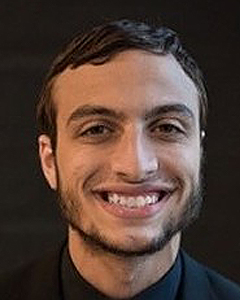 Graduating with a double major in History and Finance, I am continuing my education this fall at the UH Law Center. Having studied Arabic and Middle Eastern Studies at UH, I look forward to applying this knowledge both as a lawyer working with Arab immigrants and refugees in Houston and as a community organizer with local Palestinians and Muslims.
Megan Garrett
Hello! I am a senior majoring in Public Relations with a minor in World Cultures & Literature emphasizing in the Middle East. Learning Arabic has helped open my eyes to a part of the world I was unfamiliar with. With its large historical context, Arabic became a priority for me to study in order to connect myself to that part of the world. Studying Arabic has influenced what I would like to pursue in the future, as well as my beliefs and values. I would like to thank all my Arabic professors and the MCL department for helping me achieve these realizations and goals.
---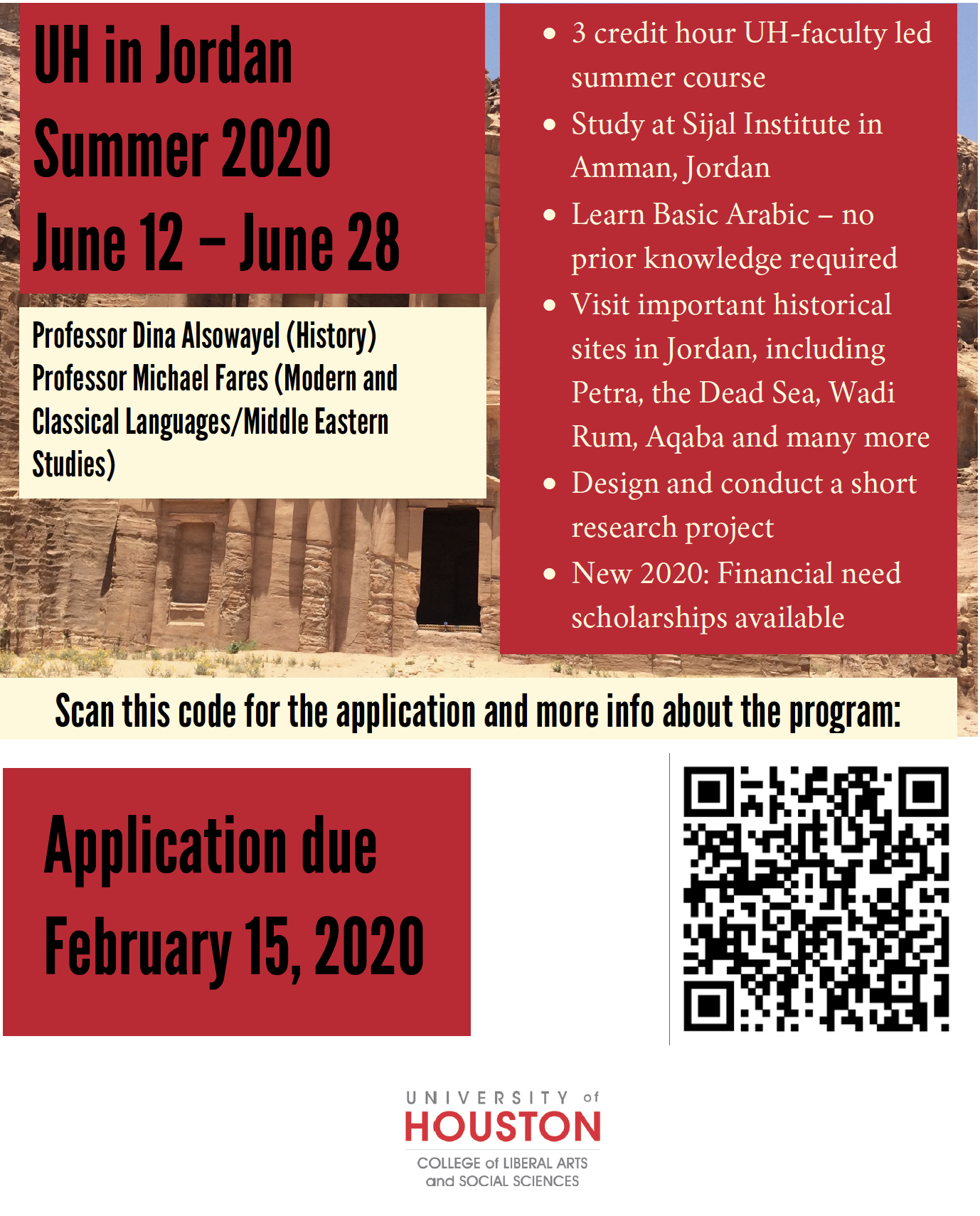 UH in Jordan
Summer 2020: June 12 -28
Application due February 15, 2020
3 credit hour UH-faculty led summer course
Study at Sijal Institute in Amman, Jordan
Learn Basic Arabic – no prior knowledge required
Visit important historical sites in Jordan, including Petra, the Dead Sea, Wadi Rum, Aqaba and many more
Design and conduct a short research project
New 2020: Financial need scholarships available
Middle Eastern Studies Student Addresses Common Misconceptions about Lebanon in Cooglife Article
UH Middle Eastern Studies congratulates Ambarina Zainab, who recently published an article in Cooglife about her experiences studying Arabic abroad in Lebanon for eight weeks this past summer 2019 at the American University of Beirut CAMES Summer Arabic Program. Entitled "Lebanon: an insight beyond mainstream media", Ambarina's article focuses on her personal experiences while living and studying in Lebanon, and how these experiences dispel common stereotypes about the country. Ambarina is a senior majoring in World Cultures and Literature with a Middle Eastern Studies concentration.
---
UH in Jordan, New Interdisciplinary CLASS Faculty-Led Learning Abroad Program, Celebrates Successful Inaugural Summer 2019
The UH in Jordan program is a brand new three credit hour summer learning abroad course co-lead and co-taught by Professors Dina Alsowayel of History/WGSS, and Michael Fares of the Middle Eastern Studies Program in Modern and Classical Languages.
Entitled "Contemporary Jordan: History, Promise, and Challenges", the course is cross-listed between the disciplines of History and Arab Studies and is designed to provide an introduction to the Middle East region that is comprehensive yet accessible to students of all academic interests and backgrounds. The course is housed in and taught at the state of the art Sijal Institute in Amman, Jordan, with which the program leaders have built and maintained on ongoing partnership.
Coursework and immersive cultural excursions explore the rich history of Jordan and examine how this has shaped the issues fundamental to understanding the contemporary Arabic speaking world, its culture, language, politics and complex relationship with the West. As part of the program, students complete a research project in country they design based on their particular academic or professional interests. This year's research paper topics ranged from the political status of refugees in Jordan, to Arabic music performance and its role in everyday Jordanian life and culture. Students also gain a basic proficiency in routine spoken Arabic through daily introductory classes, with no prior knowledge of the language required to participate.
In short, the UH in Jordan program affords students the academic opportunity to critically engage with the contemporary Middle East in a manner that is intellectually robust but also hands-on. As such, Professors Fares and Alsowayel are proud to offer the program, and see it as an important contribution toward the mission of creating outstanding global citizens both within CLASS and the UH student body at large.
In its inaugural year, the program hosted 12 student participants, hailing from a variety of CLASS majors. Some of their testimonials are below.
Student Testimonials
Jordan was a world apart from my normal life in Houston with school and family - and that was exactly what made it incredible. My initial interest in the trip was to get a jump start on learning Arabic (a language I plan to study this fall). But the trip offered so much more. I learned history, culture, language, and the unmatched joy of being free to explore a completely new place. I felt supported and safe with the faculty and students with whom I travelled and learned. Our time in Amman prepared us to explore the rest of the country, and we met many locals who shared their lives and experiences with us. My favorite experience on the trip was visiting a Palestinian refugee camp and listening to the stories of the residents, asking questions, and seeing the reality of life in the camps. I feel this expanded my worldview and gave me another reason to explore Arabic as a foreign language.

Studying abroad changed the way I see my education at home as well as the way I see the world. It was an enriching experience with fellow students and faculty as well as a time of growth away from the comforts of home. Being part of the Jordan trip also allowed me to explore possibilities for future research about feminism, the Koran, muslim culture, and more. I am so thankful this trip was available to me and so happy to have been part of the first team!

-Karen Waxler, WGSS Major and History Minor

When I first heard about the two-week study abroad program in Amman, Jordan, I saw an opportunity to expand my world view, dig deeper into my Arab heritage, and gain knowledge that I could implement in my activism. The program went above and beyond my expectations as I gained a different view of my Palestinian brothers' and sisters' struggle for freedom as well as a new imagination for what social, political, and economic systems can look like.

The program incorporated intensive Arabic training, historical site tourism, and a research project. I learned a lot of new spoken Arabic and learned a lot about Jordanian history and culture. However, the biggest takeaway for me was my experience in the Palestinian refugee camps. As a Palestinian, I expected to feel sad to see my displaced peoples in suffocating conditions. However, instead, I almost felt embarrassed for that expectation, as I instead felt uplifted and motivated upon feeling their resistant and resilient spirit. From their jokes to their stories to their political histories, they showed me that their presence went far beyond the stereotypical idea that refugees are just hand-fed political subjects who can't produce for themselves. I then completed my research project on how the refugees build economic and political structures for themselves, and how they use art to convey their spirit of resistance and struggle.

I would definitely recommend this experience to others because it doesn't only have the power to change what you think about Arab countries but also change how you think. It is one thing to go to a different country for the historical sites, but it's another to live among the people and truly attempt to experience how it feels to live in Jordan. Living in the American environment in which capitalism is constantly pressuring you to produce, we often lose sight of what a family-oriented society would look like. For many Americans, the question, "How was your day?" evokes a reply based on how much work they finished in a day, but many Jordanians shined the light on the beauty that can come with enjoying smaller and simpler aspects of life. The program also did a great job of setting a groundwork to encounter the local authentic experience of the people before visiting historic sites as tourists. Overall, the experience humanizes people we would not know much about and also expands your political, social, and economic understandings of the world around you. I truly believe that such an experience carries with you and goes on to influence your world view and activism, no matter the profession.

- Mohamad Fattouh, History and Finance Double Major
The UH in Jordan program will repeat every summer, and future students can learn more about the program and apply for summer 2020 on the Middle Eastern Studies Program website.
Along with learning abroad, Middle Eastern Studies offers three different degree programs and a variety of service and internship opportunities that students can also learn about on the website.
---
Middle Eastern Studies Students Receive Nationally Competitive Awards
Yusuf Bavi Receives Fulbright Scholarship
May 5th, 2019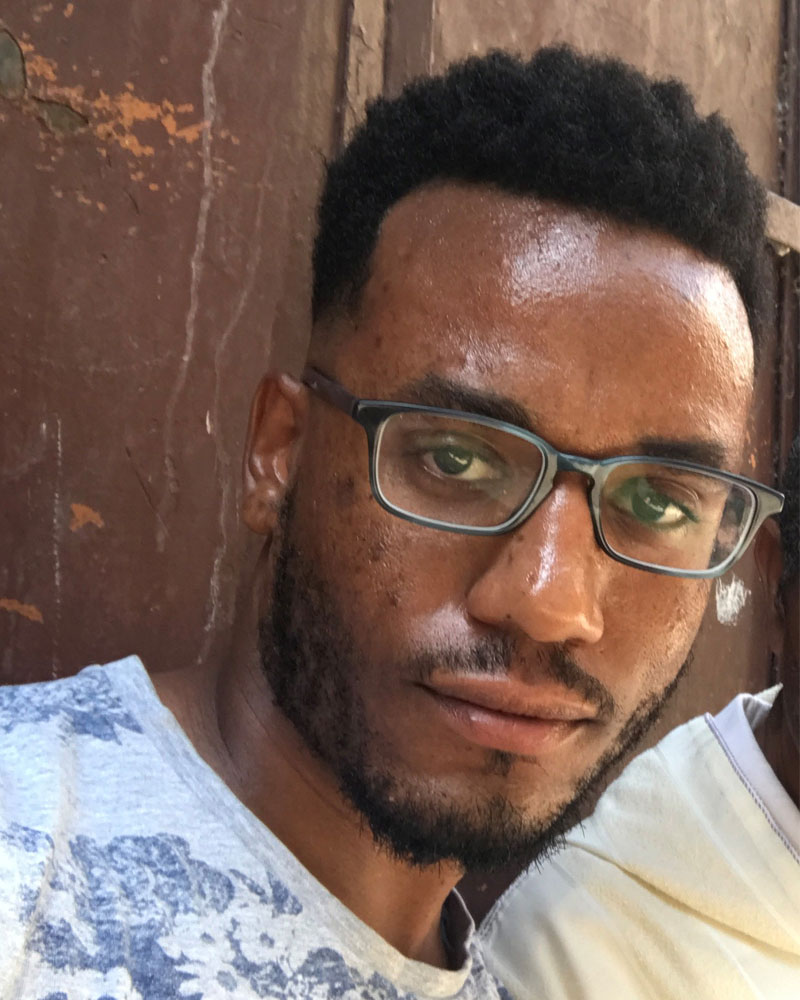 Congratulations to Yusuf Bavi who has been awarded a Fulbright Scholarship for the country of Morocco. The Fulbright U.S. Student Program is the flagship international educational exchange program sponsored by the U.S. government and is designed to build relations between the people of the United States and the people of other countries. As a Fulbright Scholar, Yusuf will spend a year in Morocco as an English Teaching Assistant.
Before receiving the Fulbright, Yusuf studied Arabic at UH and minored in Arab Studies while majoring in Political Science and History. He knew he would continue with the Arabic when he transferred to UH from Houston Community College, but he never imagined it would take him so far. During the summer of his first year at the University, he had the opportunity to study abroad in Jordan and to visit Palestine. His studies abroad provided a practical understanding of what he learned in his study of the history and politics of the modern Middle East. They also gave Bavi a new perspective on his experiences in the United States. Last summer he studied Arabic in Meknes, Morocco on a Critical Language Scholarship. Yusuf is excited to complete a Fulbright in Morocco, because it will allow him to enrich his knowledge of the country and explore its history while facilitating mutual understanding. He also plans on continuing his study of Arabic and Darija, and beginning to study French formally. Read more about Yusuf Bavi and this year's other UH Fulbright Scholarship recipients here.
Hamad Khan Receives the Gilman Scholarship
May 5th, 2019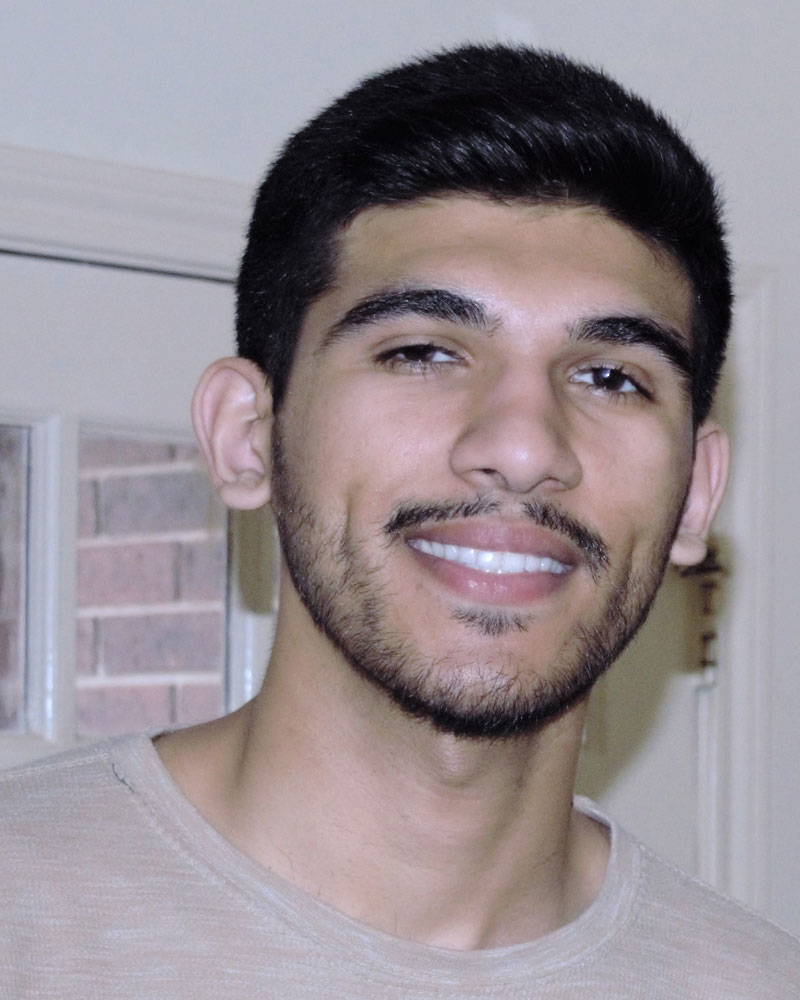 Congratulations to Hamad Khan who has been awarded the Gilman Scholarship. Sponsored by the US State Department, the Gilman Scholarship is a grant that enables students of limited financial means to study or intern abroad, so as to gain knowledge and skills critical to improving US foreign relations. As a Gilman Scholar, Hamad will travel to Jordan this summer with the SIT study abroad program, where he will participate in a 5 week intensive Counseling and Humanitarian Action Internship, focused on understanding and addressing the mental health needs of displaced Syrian, Iraqi, and Palestinian refugee populations in Jordan. Hamad Khan is a junior at the University minoring in Arab Studies along with a major in Public Relations.
---