Syrian film Little Gandhi and Q&A with director Sam Kadi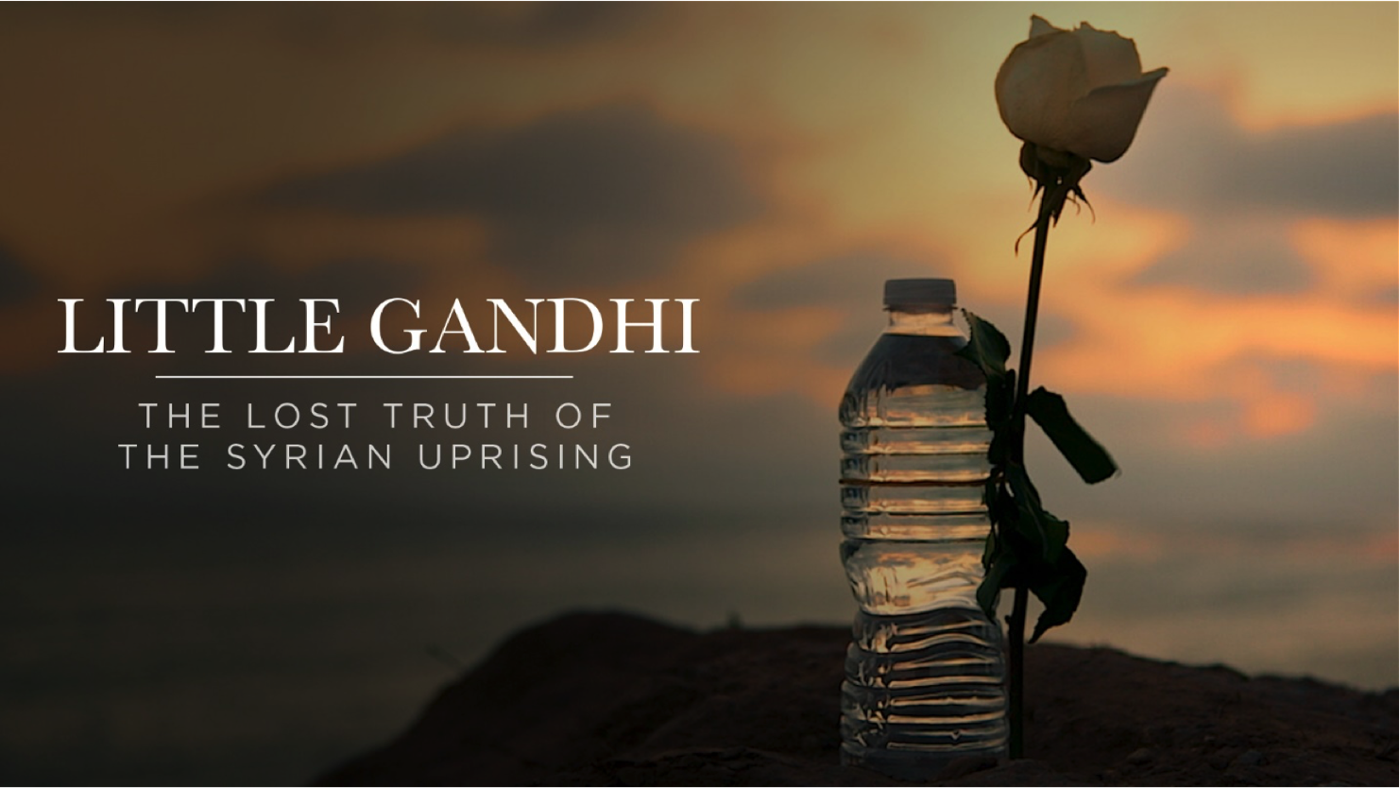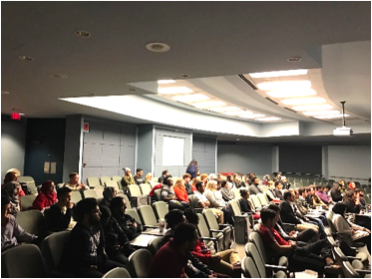 On Friday, December 2, 2016, The UH Middle Eastern Studies program hosted a public screening of the film Little Gandhi, which documents the story of Ghiyath Matar, an outspoken nonviolent activist who was instrumental in organizing the first peaceful protests against the Syrian government in 2011, and whose murder by the regime in the same year sparked international outrage.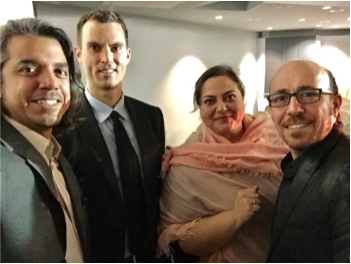 Middle Eastern Studies teamed up with several co-sponsors to make the event a success, including the Syrian American Council, the UH Arabic Club, the Muslim Student Organization, and UH PAIR. Following the film was a moderated audience discussion with the director Sam Kadi, and Suzanne Meriden, national director of operations for the Syrian American Council.
For a full list of past films screened in Middle Eastern Studies, please click here. 
---
Students Return from Summer Arabic Study Abroad
This past summer, several UH Arabic attended one of the MESP faculty preferred Arabic study abroad programs in various Arabic speaking countries. A few of them share their experiences and what they learned below. For more information about how you too can participate, see our Learning Abroad page.
Summer Arabic Study in Lebanon
Marlena Grooms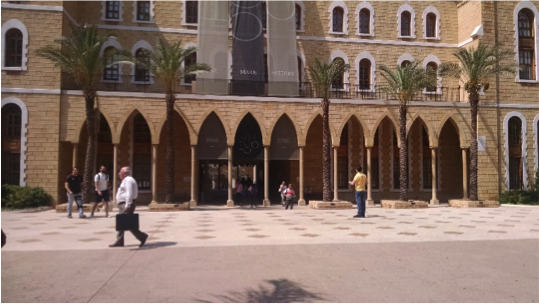 I applied to the Arabic language intensive program held at the American University of Beirut in Beirut, Lebanon. The program was designed to help enhance one's Arabic skills whether it was beginning Arabic or superior Arabic. I was placed in Intermediate A Arabic, the third intermediate class out of four. There were over sixty students accepted into the CAMES program. On the weekends and some Fridays CAMES provided field trips in various areas of Lebanon. The places consisted of Harissa, Byblos, and al-Chouf. There we learned the history of each city and its people. CAMES also provided a guide for the tour and she spoke in Arabic the entire time unless the students were less advanced (beginner Arabic) she would speak half in English and half in Arabic.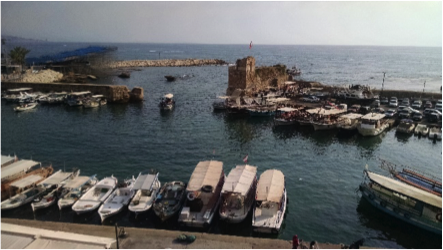 Classes within the program were no bigger than ten students so the professors were very focused on giving each student enough attention in their problem areas. My weakest skill coming into the program was speaking/responding and listening comprehension. I struggled with this almost the entire program, but the professors force you to speak in Arabic in and outside of the classroom. Now that I am back at University of Houston I am very confident when I speak Arabic in class and outside of class at stores or restaurants within Houston.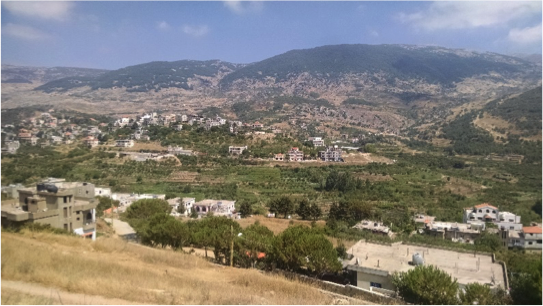 If a student wants to gain experience or learn more Arabic I highly suggest traveling abroad to this program. I however, do not recommend this program to beginner Arabic students as the program is too intense and may overwhelm the student, discouraging them from learning the language. Overall I had a great experience in Beirut and will return to the city to visit friends I made during the program. CAMES enhanced my Arabic skills immensely and I learned a lot about the culture during the program as well.
Studying Arabic in Oman
Marina Schneider
Over the summer I spent ten weeks in Muscat, Oman studying Arabic at The Center for International Learning (CIL). I chose CIL for its combination of rigorous study and flexibility. Students went to class four hours a day, five days a week. The rest of the time we were free to explore the city, study, etc. I would recommend studying abroad to any language student because being immersed in a culture challenges your preconceptions and brings about a more nuanced understanding of how a language is used in its native setting.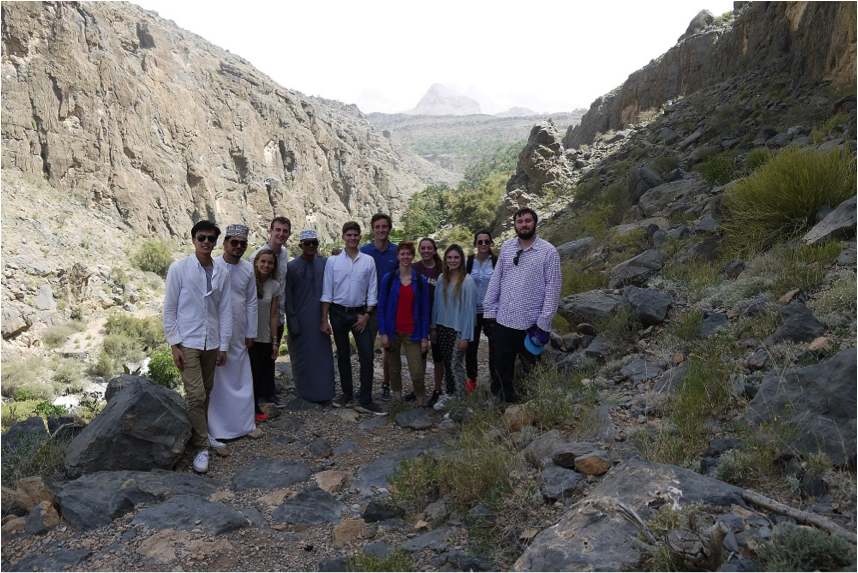 Summer in Jordan
Katherine Sackllah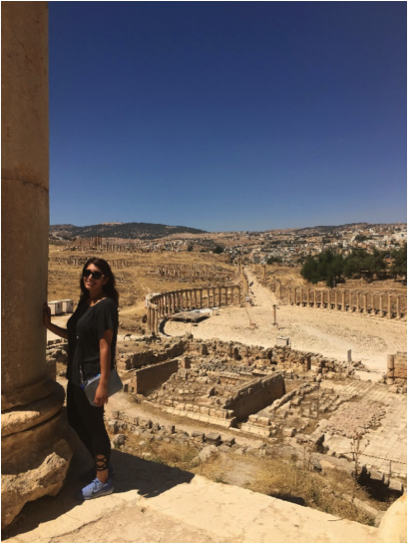 The Jordan Language Academy is located in the busy 7th circle in Amman, Jordan with a staff that is truly the best. The teachers are young and energetic and super intelligent. The teaching method there is a full immersion, so Arabic has a constant presence in the classroom as well as outside. JLA offers different courses in Arabic, you are given the opportunity to learn about Media Arabic as well as the spoken Aameeyeh dialect in Jordan. Upon arrival you take an entrance test to see what classes your level fits best. You can choose from a month program to a three month program to a year program; they offer many different time frames to choose from, which is convenient. The prices for the program are also cheaper than other programs. As far as housing goes you can choose from rooming with another student in an apartment or a homestay. I lived with another student, but I had friends who did the homestay and they loved it. Looking back I wish I choose the homestay because it gives you a better opportunity to broaden your vocabulary in the spoken dialect. I was fortunate enough to have family there so my spoken Arabic grew immensely.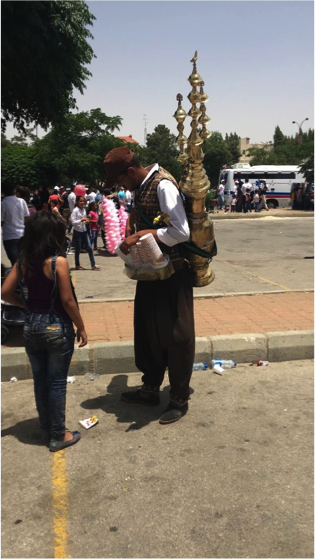 The people in Amman are very nice and welcoming. There is no issues concerning wars and terror in the country of Jordan so it was completely safe. I had the opportunity to travel all across the country as well as crossing the border over to Jerusalem and Palestine. Traveling between countries is not hard but can be pricey because you would have to fly. If you get the tickets in advance then tickets will be cheaper. Transportation in Jordan is taxi based and also really cheap. Uber is also a great option but more pricey. The city has a public transportation service but it is not well known. Jordan itself is a beautiful country. It's filled with fields of lemon and olive trees as well as various regional fruits across hills. Driving through northern Amman in the cities of Al-Fuheis and Al-Salt, the views are purely breathtaking. The culture there is so rich and deep. I was lucky enough to be present during the 100th year celebration of the Great Arab Revolt. Experiencing the liveliness of the people and their pride for their country was fascinating.
Amman is not what you would imagine an Arab country to be. It isn't 50 years behind with older building and ways of life, though in some places people are more traditional there is still very modern aspects and areas throughout the city. Whenever I got homesick I would go to the two story Starbucks across from Taj Mall in Abdun and felt like I was in America again. If you are thinking about studying abroad to gain language skills in Arabic I truly recommend you choosing Amman and the Jordan Language Academy. It is affordable, beautiful and they have a fantastic faculty. The experience you will have will be one to never forget.
Places I visited while abroad: various old cities in Jordan including: Jerash, Al-Fuheis, Al-Salt, as well as tourist areas such as Petra, the Dead Sea and Aqaba. I also had the opportunity to cross the border to Israel/Palestine. I stayed in Jerusalem and visited: the Old City of Jerusalem, Bethlehem, Bayt Sahour, Bayt Jala, Ramallah and Mount Olives.