Students Return from Summer Arabic Study Abroad
Aug 13, 2018 - This past summer, several UH Arabic attended one of the MESP faculty preferred Arabic study abroad programs in various Arabic speaking countries. A few of them share their experiences and what they learned below. For more information about how you too can participate, see our Learning Abroad page. Two of these students were winners of the U.S. State Department Critical Language Scholarship for Arabic. To learn more about the Critical Language Scholarship and how to apply, visit the CLS website.
Studying Arabic with the Critical Language Scholarship Program in Ibri, Oman
Saman Essa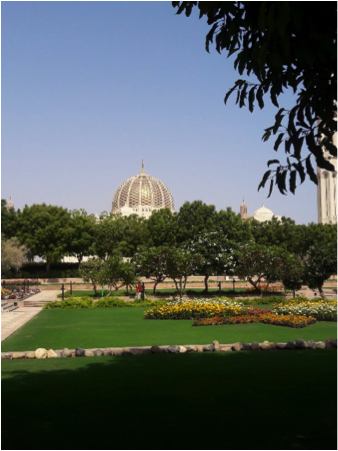 My advice to anyone who is on the fence about applying for the Critical Language Scholarship is to go for it! To be quite honest, I did not think I would ever even get the chance to study Arabic abroad, much less be the recipient of the scholarship. Learning abroad in Oman was one of the best experiences I have had in college. I never thought I could be functionally fluent in a language that I did not learn as a child. Immersing myself in Oman, living with a host family, and abiding by the strict No-English CLS policy allowed me to develop my linguistic skills exponentially. One of my main goals in Arabic was to become more confident in speaking. While I understood a great deal of what was being spoken, I was hesitant in responding, worrying that native speakers would 'discover I was a fraud!' Looking back, I laugh at my silly worry. Of course native speakers would know Arabic was not my mother tongue!  Omanis were some of the kindest people I ever met.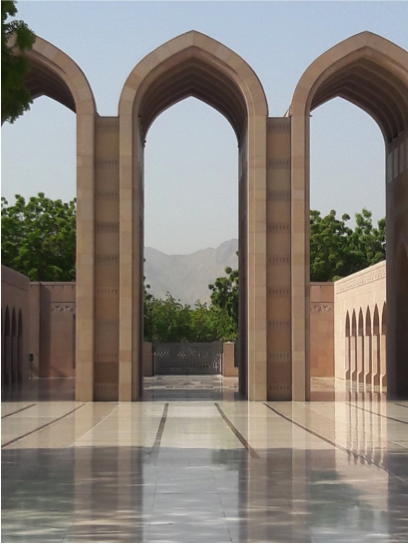 They would become so elated when I spoke Arabic with them and were completely taken aback as to why I would travel all the way to Oman to learn their language!  While Oman fared more on the conservative side religiously and politically, they always entertained my questions. They were always eager to make me feel welcomed and one of my fondest memories of Oman was spending Eid with my host family. It is customary for children and unmarried women to get 'Eidi' or small sums of money on Eid. My host family and their extended family were of course under no obligation to give me riyal notes, yet because they gave money to my host sister, they made sure to give me the same.
In my two and a half months in Oman, I went from being shy in speaking to debating topics like the importance of cultural identity in class, and discussing the history of the Arab slave trade with my host sister. I learned how to say tongue twisters in Arabic and picked up children's games. I traveled all over Oman, from the dry city of Ibri in which the program was held, to the bustling capital of Muscat, the coastal city of Sur, the deserts of Sharqiya, the turtle reserves in Ras Al-Hadd,  the wadis hidden between jagged mountains to the luscious greenery of Salalah. When I left Oman and hugged my host mom goodbye, I shed a few tears because the beauty of Oman and the hearts of her people were everything I could have dreamed of and more!
---
Studying Arabic with the Critical Language Scholarship Program in Meknes, Morocco
Yusuf Bavi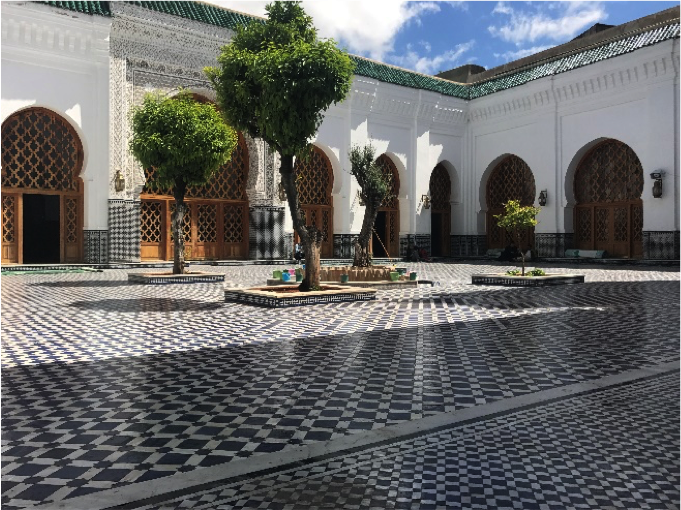 As I reflect on my time at AALIM (Arab American Language Institute in Morocco), as a CLS recipient, I realize that I had the unique opportunity of participating in one of the world's most immersive cultural and language learning experiences. Initially I was wary about participating in the CLS as it meant delaying my LSAT, however my time at AALIM was time well spent. As I understand it, CLS' primary goal is to facilitate cultural exchange while students hone their skills in a "critical language", with a particular focus on speaking. CLS accomplishes this through the use of a language pledge, host families, language partners, and cultural excursions. AALIM enhanced the CLS framework in many ways. AALIM's more than competent instructors kept the language pledge sacred and helped students thrive within it, the administration gathered fine young men and women for us students to choose language partners from, and placed us in excellent and accommodating homes, AALIM also used its cultural excursions and workshops to show us multiple angles of Morocco. To this day, I am still in contact with and receiving support in my studies from my language partner, my host family, and members of the administration, and when I speak with one of them, I miss them all.
Summer Arabic Study at Hedayet Institute – Cairo, Egypt
Zahabiya Yahya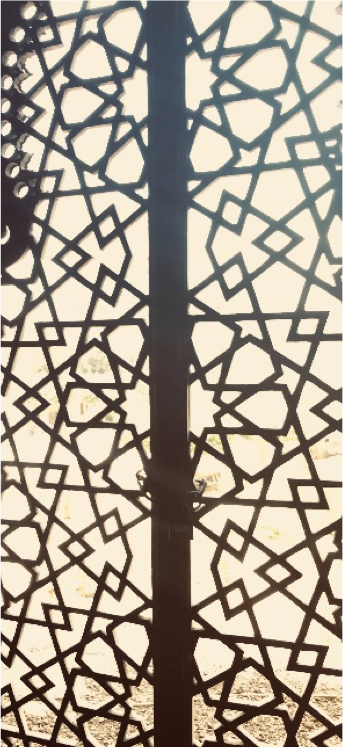 I remember when I fell in love with the Arabic language. I was in high school, and absolutely loved the strong pronunciations that native Arabic speakers used in their daily conversations. I immediately knew when I started UH, I would make Arabic a priority in my studies. After four semesters of an amazing foundation of Arabic with Ustaad Fares, I was off to Cairo, Egypt to continue my dreams of being fluent in colloquial Arabic. Cairo was everything I could have dreamed of and even more. After seven weeks in such a magical, historical, and cultural city, I learned how important immersion is for the fluency and confidence of learning a new language. After all, there is only so much one can learn and practice in an English speaking country. 
My daily experiences consisted of Eesh Baladi (local bread) for breakfast, mastering the Masri dialect which entailed hardly pronouncing the " qaaf" letter, and singing along to famous Masri music in every Uber ride.Studying abroad, if possible, is something I would strongly suggest to every student who wishes to understand a culture and language first hand. Because Arabic is not merely syntax and pronunciations. Rather, it is connecting with people through greetings of peace, watching the world cup on plasma screen TV's at cafes, and feeling a sense of belonging in a country foreign to your own as you walk the streets of Khan el Khalili with your cohort after devouring koshary and fattah, two Egyptian stable dishes. 
Cairo has changed me forever by making me more confident in speaking Arabic with native speakers, and preparing me for anything and everything life will hold in the future. I owe this all to an amazing Middle Eastern Studies department at UH full of faculty who have always believed in my potential and pushed me to realize I am truly an Arab at heart!
Summer Arabic Study at Sijal Institute – Amman, Jordan
Maureen Lax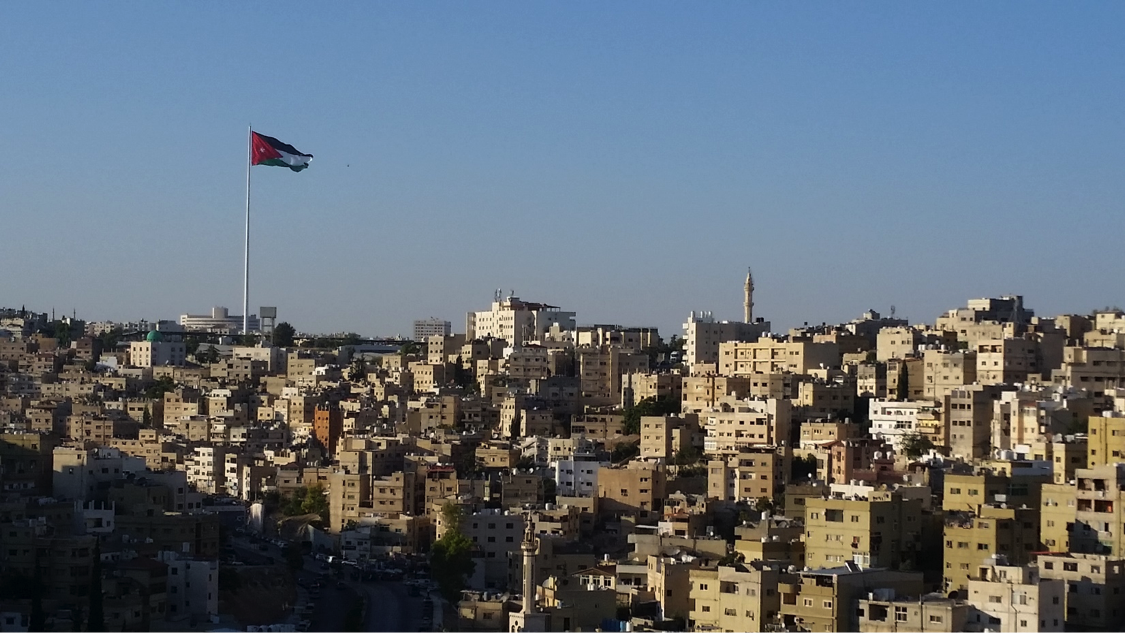 I loved studying at Sijal for their summer program--they have some really wonderful people there and a program that will allow you to improve your Arabic a lot in a short period of time. They're located in a great area in Amman where there's a lot going on, from live music to art shows to film screenings and lectures, and there are plenty of opportunities to practice your Arabic on a daily basis. I'd highly recommend Sijal to anyone interested in studying abroad and learning Arabic!
Summer Arabic Study at Sijal Institute – Amman, Jordan
Derek Ike
I am extraordinarily pleased with the opportunity that I was given to study Arabic at the Sijal Institute in Amman. Not only did I receive a high-quality Arabic education (both in Modern Standard Arabic and Shaami dialect), I also had the pleasure of being introduced to a vibrant intellectual and cultural community in Jordan. Sijal is deeply integrated into Jordanian life, and facilitates connections between Amman and its student body in a unique and beneficial way. The institute also cultivates a friendly environment where students develop bonds and friendships as they go through the process of learning Arabic together. I highly encourage all Arabic students to consider this opportunity.
---
Middle Eastern Studies Partners with Houston Palestine Film Festival for Two Arabic Film Screenings
April 24, 2018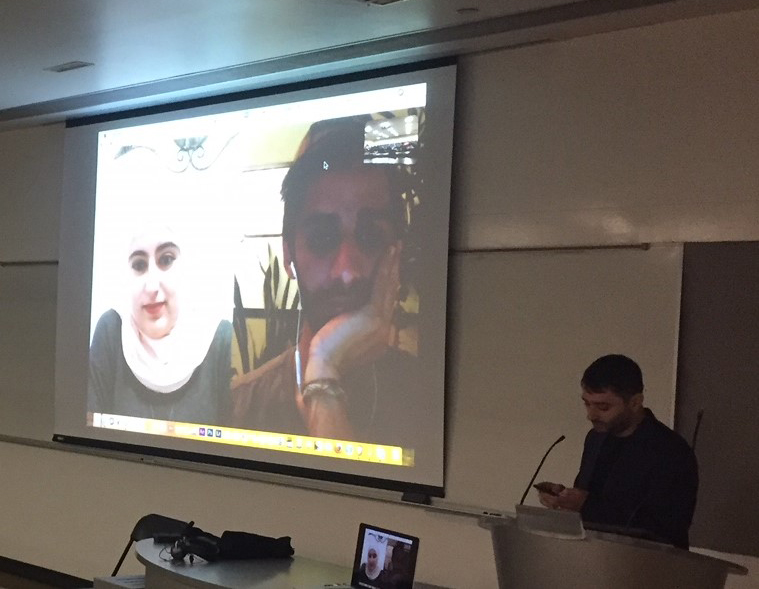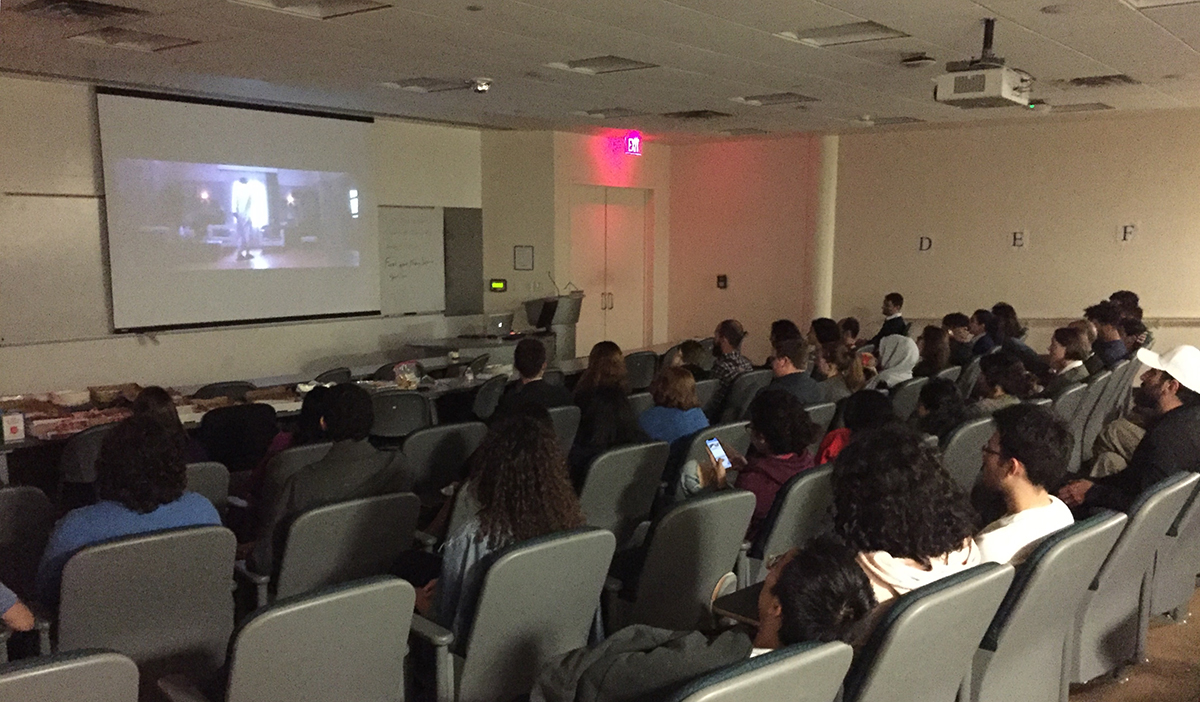 This spring, Middle Eastern Studies partnered with the Houston Palestine Film Festival to host two public film screening events on UH campus in the month of April. The first event, on Friday, April 6th was a screening of several short documentary films all directed and produced by Palestinian University Students from the West Bank and Jerusalem. After the screening, two of the directors called in live to the auditorium via Skype for a Q&A and discussion with the audience.
The second event, on Friday, April 20, was the Houston premiere of Sheikh Jackson, a new Egyptian film by director Amr Salama. The film tells the story of an Islamic Cleric who has a midlife crisis of faith when her learns that his childhood idol Michael Jackson has died.
For a full list of past films screened in Middle Eastern Studies, please click here.
---
MESP students awarded Critical Language Scholarship for Arabic
March 29, 2018
UH Middle Eastern Studies congratulates Saman Essa (Class of 2019), and Yusuf Bavi (Class of 2018) who have each been awarded the Critical Language Scholarship for Arabic for summer 2018. The Critical Language Scholarship Program (CLS) is a nationally competitive, summer language immersion program fully funded by the US Department of State. Each year, the program reviews thousands of applications in the 14 critical languages from students hailing from a diverse range of community colleges, undergraduate institutions, and graduate programs across the US. Only around 550 scholarships total are awarded annually to a select group of applicants based on their academic excellence and outstanding dedication to mastering a critical language. This summer, Saman and Yusuf will be among them.
Saman Essa will join a small cohort of fellow CLS winners for Arabic in Ibri, Oman, where she will live and study Arabic in an intensive setting through the summer. Saman is a third year student majoring in Psychology and minoring in Arab Studies, and is working to become fluent in Arabic to help address the mental health needs of refugees from the Middle East.
Yusuf Bavi will join a group of fellow CLS winners in Meknes, Morocco for intensive summer Arabic study. Yusuf is a fourth year student double majoring in Political Science and History, along with a minor in Arab Studies. After graduation this spring he plans to attend law school and pursue further study of Arabic at the graduate level.
Saman and Yusuf are the first University of Houston students to be awarded the CLS for Arabic since the program's inception in 2006. Their fine work is a milestone for UH. Congratulations, Saman and Yusuf!