Laura Cizek, Ed.D., CCC-SLP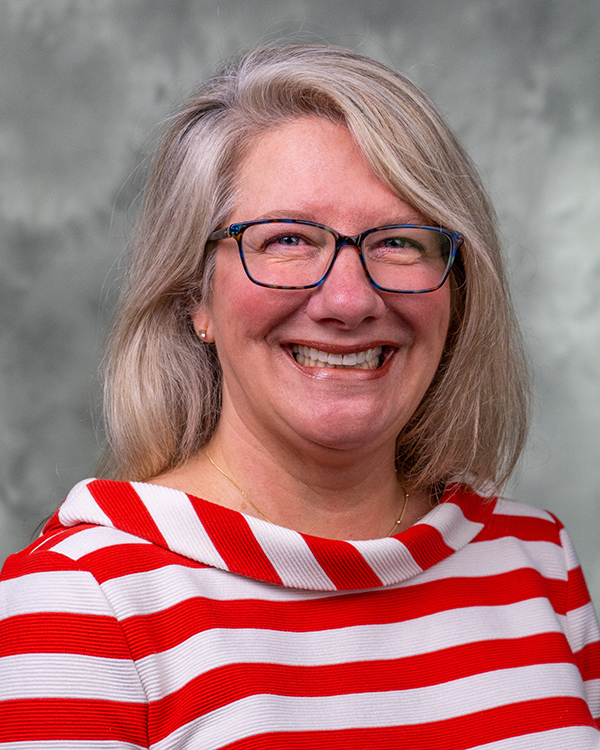 Clinical Associate Professor and Master's Program Director
Phone: 713.743.2683
Email: lscizek@central.uh.edu
Office: Melcher Life Sciences M243E
Curriculum Vitae
---
Laura Cizek, Ed.D. is a clinical associate professor in the department of communication sciences and disorders at the University of Houston. She supervises graduate students in the University Speech-Language-Hearing Clinic, a training facility for COMD students. She coordinates speech and hearing screenings in the community and leads the clinical team that serves adults who want to change how they speak. She teaches Speech Sound Disorders to graduate and undergraduate students as well as the capstone course, Clinical Procedures, to undergraduate and post-baccalaureate leveling students. Dr. Cizek is a double alum of UH by earning her master of arts degree in COMD in 1999 and her educational doctorate in leadership in 2019.
Education
Ed.D., Professional Leadership – Special Populations, University of Houston
M.A., Communication Disorders, University of Houston
B.S., Communication Sciences and Disorders, The University of Texas
Teaching
Clinical Practicum (COMD 7391)
Speech Sound Disorders (COMD 7322)
Clinical Procedures (COMD 4489)
Speech Development and Disorders (COMD 3371)
Phonetics (COMD 2338)
Clinical Interests
Dr. Cizek helps individuals to change their pronunciation. Through the supervision of graduate student clinicians, individuals who seek help learn to speak differently. Most often, adult English language learners attend accent modification sessions to improve their spoken language and presentation skills. Dr. Cizek also leads teams of students to perform speech and hearing screenings on children and adults in the community.
Clinical Activities/Accomplishments
Professor Cizek earned a doctorate that focused on accent modification and is certified in Pronunciation of English as a Second Language (PESL). She provides graduate student clinicians opportunities to work with individuals seeking to change their pronunciation.

As a clinical team leader and clinical educator for graduate student clinicians, Professor Cizek is active in the leadership of the University Speech-Language-Clinic: A United Way agency.

 

Professor Cizek obtains and organizes observation

s

 of speech-language pathologists and audiologists in the clinic and the greater Houston area. Each year the undergraduate seniors and post-baccalaureate leveling students accrue over 1,000 

observation

 hours

 as a result of her coordination.

 

Dr. Cizek is the speech and hearing screening coordinator for the clinic and Houston communities. She trains, supervises and documents graduate student clinicians who provide thousands of speech and hearing screenings annually.

As the Cougar Communication Group

 (CCG)

 director from 2009-2016, she coordinated the highest numbers of clients, clinical educators and graduate student clinicians in the group therapy summer program. The structure of the 

CCG 

program 

has remained 

as 

the 

primary training

 in group therapy

 for 

clinic externs

.
Professional Activities
Advocate for linguistically diverse communication as well as an advocate for professionals who seek to refine their spoken English using speech-language pathology techniques.
Facilitator of creative and collaborative learning experiences for college students with a focus on the application of research and theories in quality clinical practice.
Member of SIGs 10, 11, 17: Issues in Higher Education, Administration and Supervision, and Global Issues in Communication Science and Related Disorders.
Honors