Administration & Finance / News /
News Release
FOR IMMEDIATE RELEASE
Valarie Smith
Executive Secretary
713-743-3847
vmsmith2@uh.edu
UH CERT Team Competes in its First CERT Rodeo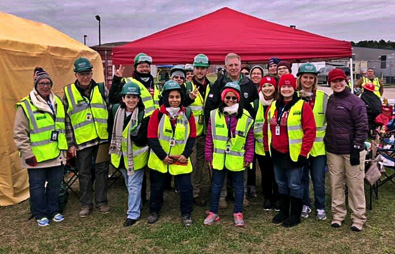 Houston, Feb. 18, 2019 —The University of Houston competed in its first CERT Rodeo on Saturday, Feb. 9.
The Community Emergency Response Team (CERT) is a program of the Federal Emergency Management Agency that trains participants in lifesaving skills that may be used following a disaster where first responders are overwhelmed or not immediately available.
The CERT Rodeo is an annual event hosted by the Harris County Citizen Corps. It provides a competitive atmosphere that allows CERT teams from across the state to practice their skills by participating in a variety of challenging drills.
There were a total of 11 drills, including search and rescue, fire suppression, triage and medical treatment. After each drill, the teams were scored and briefed on areas where they excelled or ways they can improve. Scores were tallied at the end of the rodeo so teams could have an idea of where they fall in relation to other teams. This year, only 80 points separated the highest and lowest scores at the event, with the highest score being 1030. The UH CERT team accumulated a score of 1005.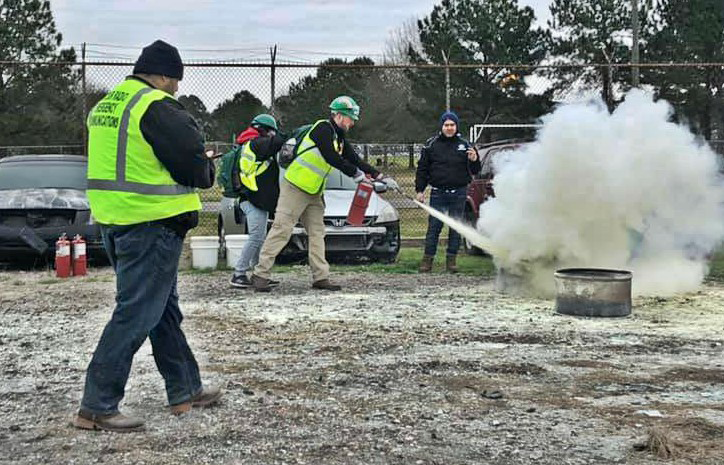 "I could not be more proud of our UH CERT team," UH Director of Emergency Management Kelly Boysen said. "This was a great learning opportunity to challenge and practice the team's skills and UH CERT was one of the best. We can't wait for next year's CERT Rodeo."
Besides Boysen, University of Houston CERT Rodeo participants included Sharon Arnold, Gordon Taylor, Jennifer Rea, Andy Moon, Andrea Trevino, Cindy Granier, Valarie Smith, Brian Hall, Semina Huq, Christina Martinez, Jessica Wheeler, Karla Acosta, Chris McDonald, Ginger Walker, Delyce McKeehan and Kirstin Holzschuh.
The University of Houston's Office of Emergency Management offers this training class at least once per academic year and offers an event, called CERT Connection, as a yearly refresh of the skills learned in the training class. For more information about CERT, or to be added to the interest list to join the UH CERT Training course, visit the CERT page on the OEM website.
---
About the University of Houston
The University of Houston is a Carnegie-designated Tier One public research university recognized by The Princeton Review as one of the nation's best colleges for undergraduate education. UH serves the globally competitive Houston and Gulf Coast Region by providing world-class faculty, experiential learning and strategic industry partnerships. Located in the nation's fourth-largest city, UH serves more than 46,300 students in the most ethnically and culturally diverse region in the country.