Focus on Students Enrolled in Alternative Schooling Systems in Houston
Researchers at the University of Houston received a $1.6 million grant from the National Science Foundation (NSF) for a community partnership to provide a culturally responsive STEM experience to underserved high school students enrolled in alternative schooling systems in the city of Houston.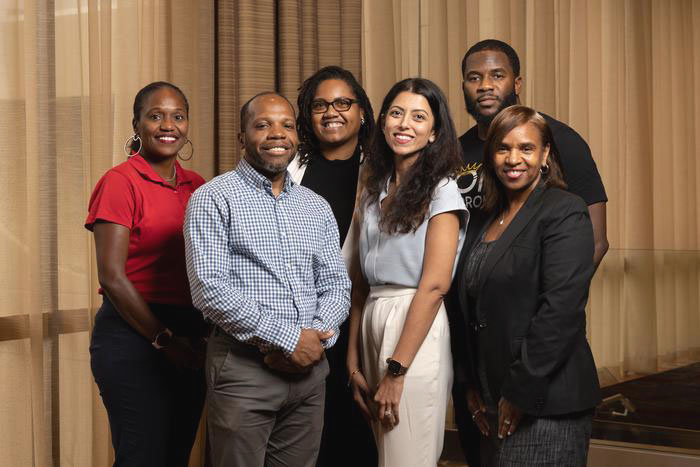 The recently funded Racial Equity through Student Engagement and Teaching in STEM (RESET in STEM) program, an idea borne from UH's successful STEM RISE program, aims to address the systemic barriers that hinder economically and socially disadvantaged students' access to STEM education and create a more inclusive and equitable educational environment.
"These students aren't just underserved, they're underestimated," said Mariam Manuel, clinical assistant professor in teachHOUSTON, a UH program dedicated to producing secondary STEM teachers. "Our goal is to empower minoritized students from historically marginalized backgrounds to thrive in STEM fields."
According to Manuel, from 2017 to 2019, Black professionals made up just 9% of STEM workers in the U.S., lower than their 11% share of the overall U.S. workforce. The gap was even larger for Hispanic professionals, who made up only 8% of people working in STEM while they were 17% of the total workforce.
"This program is about instilling confidence, resilience and a sense of belonging in students," Manuel said. "By giving them opportunities through mentorship and research lab experiences, we are paving the way for a more diverse and inclusive STEM workforce which will benefit society as a whole."
RESET in STEM is a collaboration between the College of Natural Sciences and Mathematics, College of Education and Cullen College of Engineering as well as Eight Million Stories, Inc., a community-based non-profit that works with local school districts and community organizations and supports at-promise students in education completion, industry-based certifications and wraparound services.
"As an organization that prides itself on supporting and advancing Houston's most marginalized student population, we are constantly looking for a stronger connection to college and career readiness," said Marvin Pierre, executive director of Eight Million Stories. "This program will provide our students with a bridge to support through tutoring, research experiences and other key components that students need to unlock their potential."
The program includes funds to provide scholarships to 40 undergraduate STEM majors and 40 high school students over the course of four years. Students from Houston area high schools including Jack Yates, Wheatley, Madison and Worthing high schools will participate in an on-campus, six-week summer program to engage in a STEM research lab experience. And during the school year, the students will attend workshops focused on college and career readiness.
"We will use a layered mentoring concept that goes beyond the summer STEM labs," Manuel said. "They'll get to meet regularly with UH undergraduate STEM student mentors who will help them prepare college essays and applications, meet with university counselors and get tutoring to help prepare them for core math and science content."
UH undergraduate STEM majors completing the teachHOUSTON program will take the Research Methods in STEM course, which will be offered in conjunction with the immersive laboratory experience and a focus on anti-discriminating practices in informal STEM spaces.
"The undergraduate mentors will gain insight into doing contextualized science and math from a research perspective as well how to teach their future students to engage in the research process," said Jacqueline Ekeoba, clinical assistant professor for teachHOUSTON. "It is imperative that our preservice teachers are confident in their STEM identities when facilitating opportunities that will encourage a sense of belonging within their own students."
The grant will also fund student stipends, allowing them to participate in the program without interrupting their afterschool or summer jobs. It will also help cover transportation to and from campus.
"It's a big commitment for the students and we want to make sure we're giving them financial support as many of them would otherwise need to work over the summer," Manuel said. "We are working to help dimmish the opportunity gap and dismantle barriers that keep students from being able to participate in STEM activities."
- Bryan Luhn, University Media Relations