Award Presented by Association of Women in Science-Houston Chapter
Ana Medrano was honored as the Spring 2023 Outstanding Woman in Science by the Association of Women in Science - Houston Chapter. She is an instructional professor in the University of Houston Department of Biology and Biochemistry.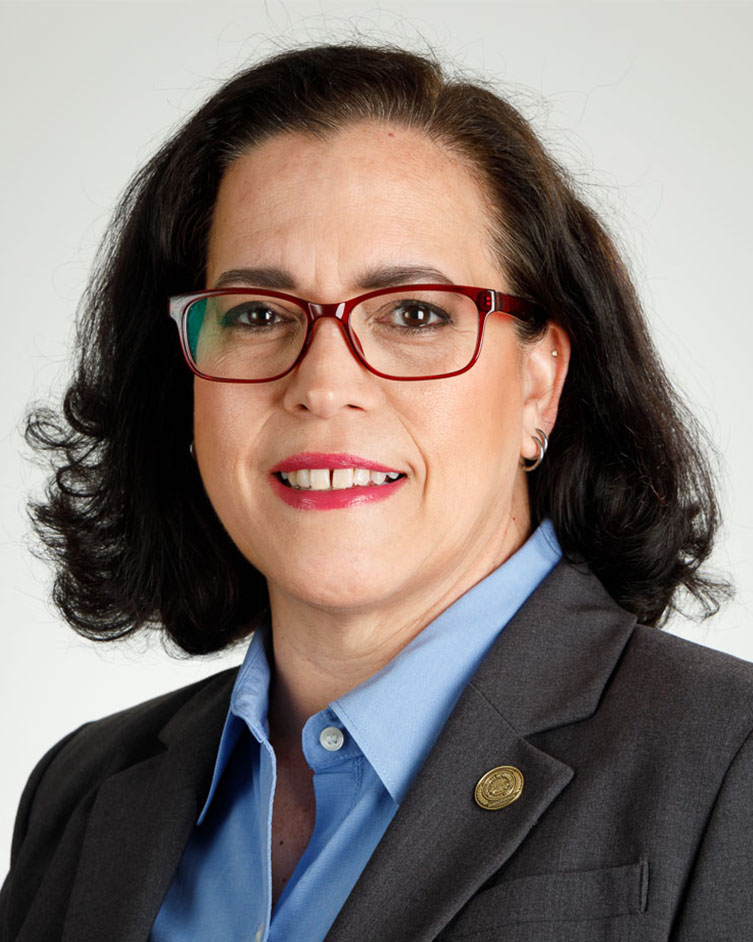 Medrano was recognized for her "inspiring leadership and significant contributions towards science education and STEM careers promotion."
In addition to a plaque, Medrano spoke as part of the Outstanding Women in Science Seminar Series. She delivered the presentation, "My Life Journey in STEM."
Medrano teaches both the lecture and lab courses for Biology for Science Majors I and II. She is also the lab coordinator for the biology and biochemistry department.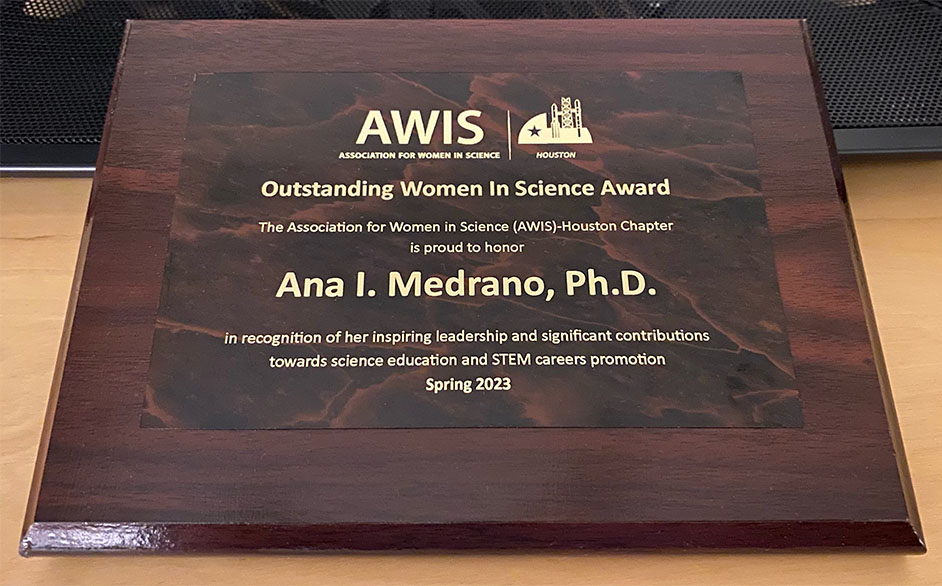 Her teaching has been recognized through UH Teaching Excellence Awards. She received the UH Teaching Excellence – Instructor/Clinical Award in 2021. In 2017, she was part of the Introductory Biology Teaching Team receiving UH's Teaching Excellence Award for Group Teaching.
She was part of a team from the biology and biochemistry department that received a "Recognition of Excellence" from the Texas Higher Education Coordinating Board for the Comprehensive Student Success Program. The program focused on first-year students in introductory biology courses with the goal of reducing the number of students dropping the courses or making a D or F. The recognition from the Coordinating Board was based on "the exceptional work, success and efforts to sustain and scale" the program.
Medrano, an active member of the UH Faculty Senate, serves on the Undergraduate Committee. She is also the Faculty Senate representative on the University's Task Force for Mental Health. That group will look toward future campus efforts to promote mental health and building a community of care and resilience.
In April, she received the UH Faculty Senate New Senator Excellence in Service Award.
- Kathy Major, College of Natural Sciences and Mathematics