Research and Activities of UH's College of Natural Sciences and Mathematics
The Winter 2023 issue of Breakthrough covers research and activities in the College of Natural Sciences and Mathematics at the University of Houston.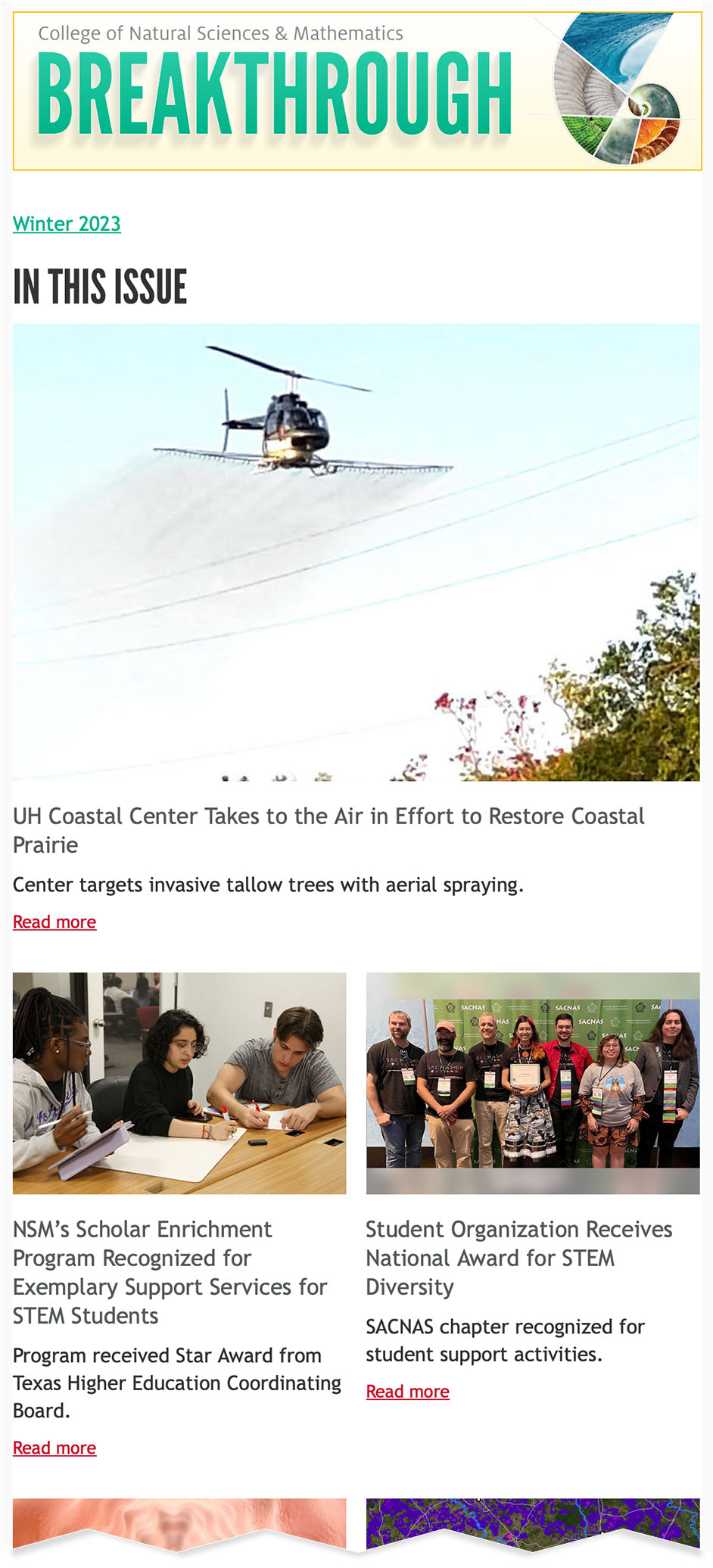 Featured Articles
UH Coastal Center Takes to the Air in Effort to Restore Coastal Prairie
NSM's Scholar Enrichment Program Recognized for Exemplary Support Services for STEM Students
Student Organization Receives National Award for STEM Diversity
New Insights into Biology, Origin of Deadly Stomach and Esophageal Cancers
Researchers Find 'Significant Rates' of Sinking Ground in Houston Suburbs
News Briefs
Dine with NSM at the Red and White Wine Dinner, Feb 20
Carlos R. Ordonez Receives American Physical Society's Edward A. Bouchet Award
STEM RISE Opens Doors for Yates High School Students to Explore Paths to Science
NSM Pride: Awards and Honors
Scenes Around NSM
Subscribe
Use the University's subscription management tool to subscribe to Breakthrough. After entering your contact information, scroll down to the link to Natural Sciences and Mathematics interests.
Through this service, you can subscribe to multiple university newsletters and announcements based on your personal interests.