Research and Activities of UH's College of Natural Sciences and Mathematics
The Summer 2021 issue of Breakthrough covers research and activities in the College of Natural Sciences and Mathematics at the University of Houston.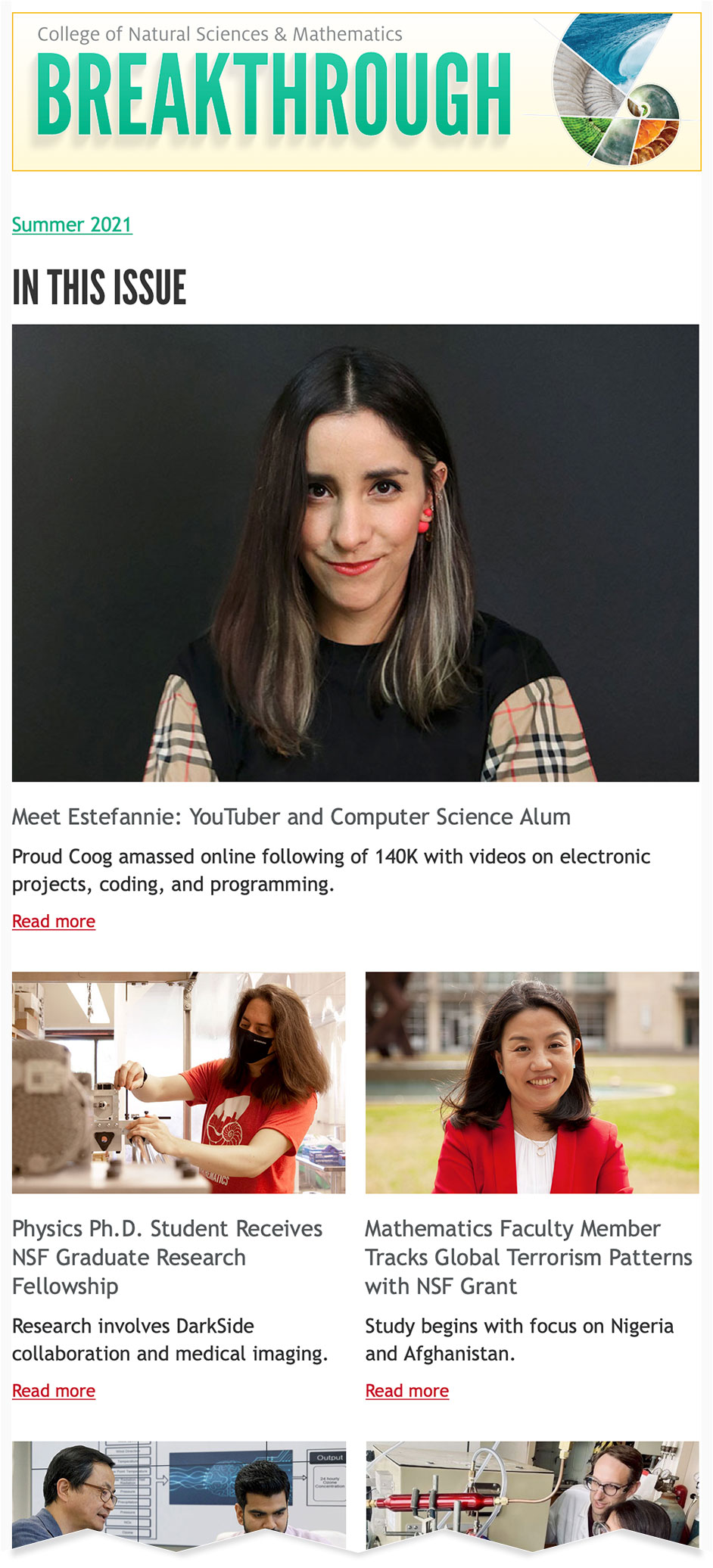 Featured Articles
Meet Estefannie: YouTuber and Computer Science Alum
Physics Ph.D. Student Receives NSF Graduate Research Fellowship
Mathematics Faculty Member Tracks Global Terrorism Patterns with NSF Grant
Artificial Intelligence Breakthrough Gives Longer Advance Warning of Ozone Issues
UH Chemists: Building a Better Bulb
News Briefs
TC Energy Foundation Commits $125K to Invest in Incoming UH STEM Students
UH Hosts Two-Year Pilot Program for Minority Physics Students
Coming Attractions: Fall Movie Night Schedule
Houston Steps Up - "Here, We Go" Campaign Celebration, Aug 31
NSM Pride: Awards and Honors
Scenes Around NSM
Subscribe
Use the University's subscription management tool to subscribe to Breakthrough. After entering your contact information, scroll down to the link to Natural Sciences and Mathematics interests.
Through this service, you can subscribe to multiple university newsletters and announcements based on your personal interests.