Commencement Celebrates Spring Graduates, Including Five, 4.0 Grads

Bachelor's, master's and doctoral degree candidates were celebrated during the University of Houston Commencement for the College of Natural Sciences and Mathematics (NSM) on May 17. The socially distanced ceremony began at UH's TDECU Stadium. However Mother Nature had other plans, causing the ceremony to move to Fertitta Center to complete the presentation of the bachelor's degree candidates.
Although more than 800 NSM students completed degree requirements for spring 2021, not all were able to attend the ceremony with some viewing via livestream. The ceremony included remarks from UH President Renu Khator, the Honorable Alvaro De la Cruz Jr. of the UH System Board of Regents, and UH Provost Paula Myrick Short.
NSM Graduation by the Numbers
70 Ph.D. candidates
92 master's degree candidates
690 bachelor's degree candidates
99 summa cum laude graduates
151 magna cum laude graduates
125 cum laude graduates
29 teachHOUSTON graduates
Faculty Award Presentations
Two NSM faculty awards, the John C. Butler Excellence in Teaching Award and the Junior Faculty Award for Excellence in Research, were presented. Butler Award winners were Tai-Yen Chen, assistant professor of chemistry, and Lisa Farmer, instructional assistant professor in the Department of Biology and Biochemistry. The Junior Faculty Award went to Andrew Renshaw, assistant professor of physics. All award recipients received a $5,000 cash award and a plaque.
Honorary Degree Recipient – Dr. Bernard A. Harris Jr.
University of Houston confers doctoral degrees, honoris causa, on individuals who have distinguished themselves in their professions, made major contributions to their community and nation, or maintained an interest in higher education and a supportive association with the University. Dr. Bernard A. Harris Jr. has accomplished all three of these distinctions.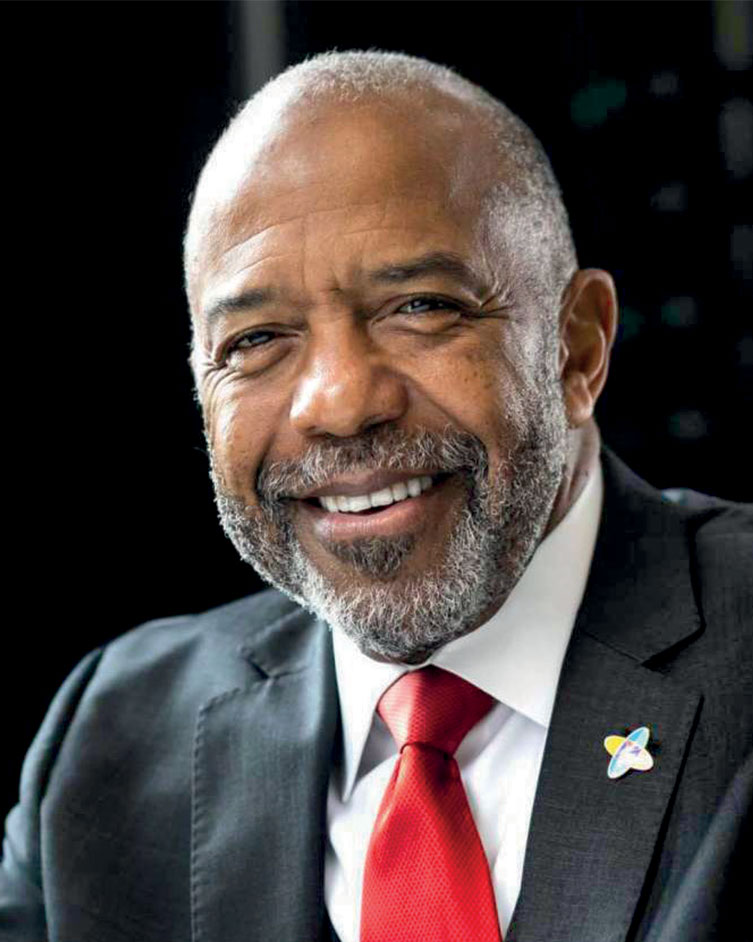 Harris, a 2017 NSM Distinguished Alumni Award recipient, received an honorary degree, the highest honor the university can bestow, during the NSM ceremony.
For more than 25 years, he has dedicated his life to math and science education and creating opportunities for youth in these areas.
Harris currently serves as chief executive officer of the National Math and Science Initiative. In addition, he is president and founder of the Harris Institute and Foundation, a non-profit serving socially and economically disadvantaged communities in the areas of education, health and wealth.
While serving as an astronaut, Harris was the first African American to complete a spacewalk, logging more than 438 hours and traveling over 7.2 million miles in space. He is an adviser to UH faculty, staff and students and serves as an inspiration to the next generation of leaders.
Harris earned a bachelor's degree in biology from UH, a medical degree from Texas Tech University School of Medicine, a master's of medical science degree from the University of Texas Medical Branch at Galveston, and a master's of business administration degree from UH-Clear Lake.
He has received numerous UH awards, holds honorary doctorates from several prestigious universities across the country, and is a fellow of the American College of Physicians. In addition, he received the NASA Space Flight Medal, NASA Award of Merit, and was the recipient of the 2000 Horatio Alger Award.
Dan E. Wells Outstanding Dissertation Award – Ya Zhuo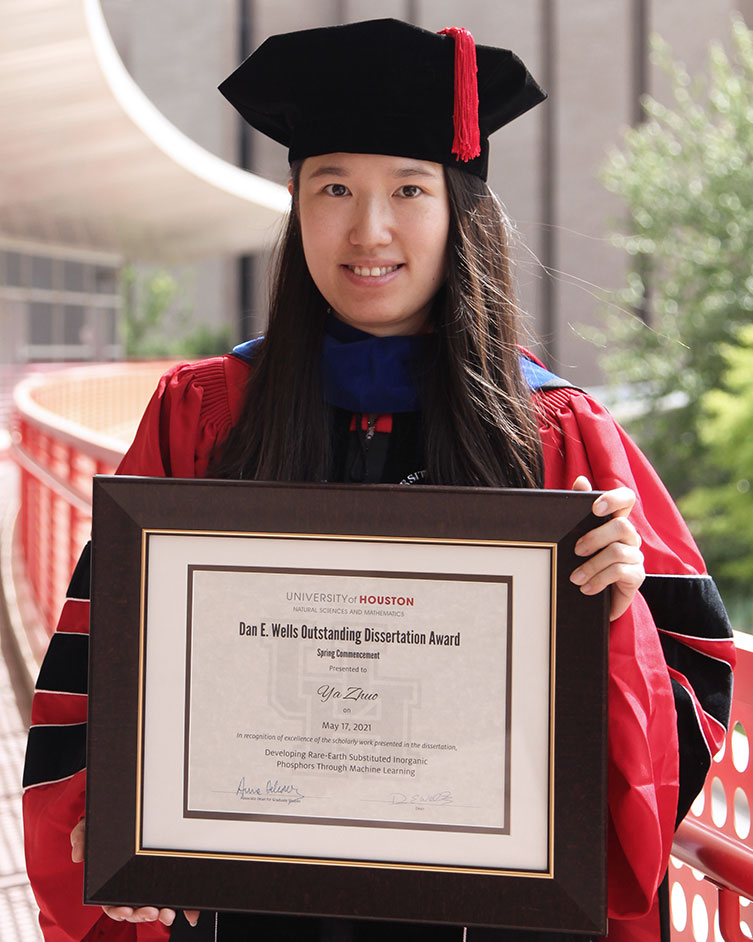 Each semester, the Dan E. Wells Outstanding Dissertation Award is presented to a doctoral student who has performed outstanding research and submitted the best dissertation to the College. The Spring 2021 recipient was Ya Zhuo, a Ph.D. graduate in the Department of Chemistry. She received a certificate and an award of $1,000.
Her dissertation was "Developing Rare-Earth Substituted Inorganic Phosphors Through Machine Learning." Zhuo's research combined state-of-the-art machine learning methods with advanced computational modeling and experimental material chemistry techniques, with the goal of facilitating the development of new luminescent material to be used in solid-state light, LED bulbs. Her advisor was Jakoah Brgoch.
She will be starting a postdoctoral position at University of California, Santa Barbara.
Two students received Honorable Mention for the dissertation award, Neil Jerome Egarguin, receiving a Ph.D. in mathematics, and Geethal Amila Udalamatta Gamage, receiving a Ph.D. in physics.
NSM's 4.0 Graduates
Five exceptional students participating in the ceremony graduated with a perfect 4.0 grade point average. Two of the students, Michael Lara and Mayoor Shardha, completed their entire college career at UH.
Michael Lara, B.S., Mathematics
Pursuing a career that utilizes the skillset gained through his field of study
Mayoor Shardha, B.S., Computer Science
Joining Hewlett-Packard (HP Inc.) as a software engineer/developer
Jake Deeks, B.S., Computer Science
Working for Booz Allen Hamilton as a senior consultant software engineer
Jerel Lopez, B.S., Computer Science
Joining TATA Consultancy Services (TCS) as a full-time software engineer
Shreyas Suresh, B.S., Biochemistry
Entering the University of Texas School of Dentistry in the fall
Commencement Banner Bearers – NSM Outstanding Students

Outstanding students from NSM's six departments were honored as banner bearers. This semester, due to pandemic protocols, the students were unable to carry the banners in the processional but were recognized during the ceremony.
University Banner:  Michael Lara, mathematics major
College Banner:  Mayoor Shardha, computer science major
Department of Biology and Biochemistry:  Shreyas Suresh
Department of Chemistry:  Noah Sladek
Department of Computer Science:  Jerel Lopez
Department of Earth and Atmospheric Sciences:  Ayatsuki Yagi
Department of Mathematics:  Kali Simpson
Department of Physics: Adrian Rangel Soto
UH's Oldest Graduate: Edward M. Stout Jr., Ph.D. Mathematics
NSM had the distinction of having UH's oldest graduate for spring 2021. Edward M. Stout Jr., 75, received a doctoral degree in mathematics. He entered the Ph.D. program in fall 2015 and focused on mathematical theories and methods of analysis.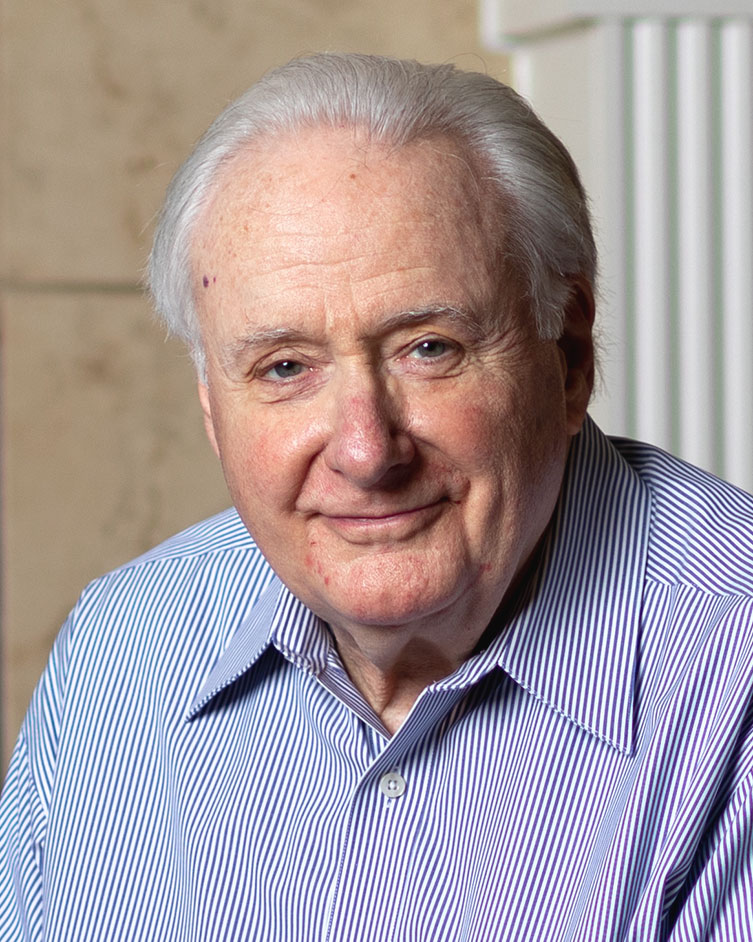 A proud U.S. Marine Corps veteran, Stout served as a commissioned officer (Captain) with the primary duty of flying the A6 Intruder jet aircraft. After his military service, he worked as a software programmer designing custom applications for financial and marketing businesses, retiring in 2007.
Stout doesn't plan to pursue another career; he just really enjoys "learning things I don't know enough about right now" and sharing his knowledge with those who ask.
"I just finished developing this incredible skillset at UH," Stout proudly said. "Now, I have the skills I need to pursue just about anything that engages my interest."
After the graduation ceremony, to his family, he will be officially and affectionately known as "Dr. Grandpa, Ph.D."
- Kathy Major, College of Natural Sciences and Mathematics