Research and Activities of UH's College of Natural Sciences and Mathematics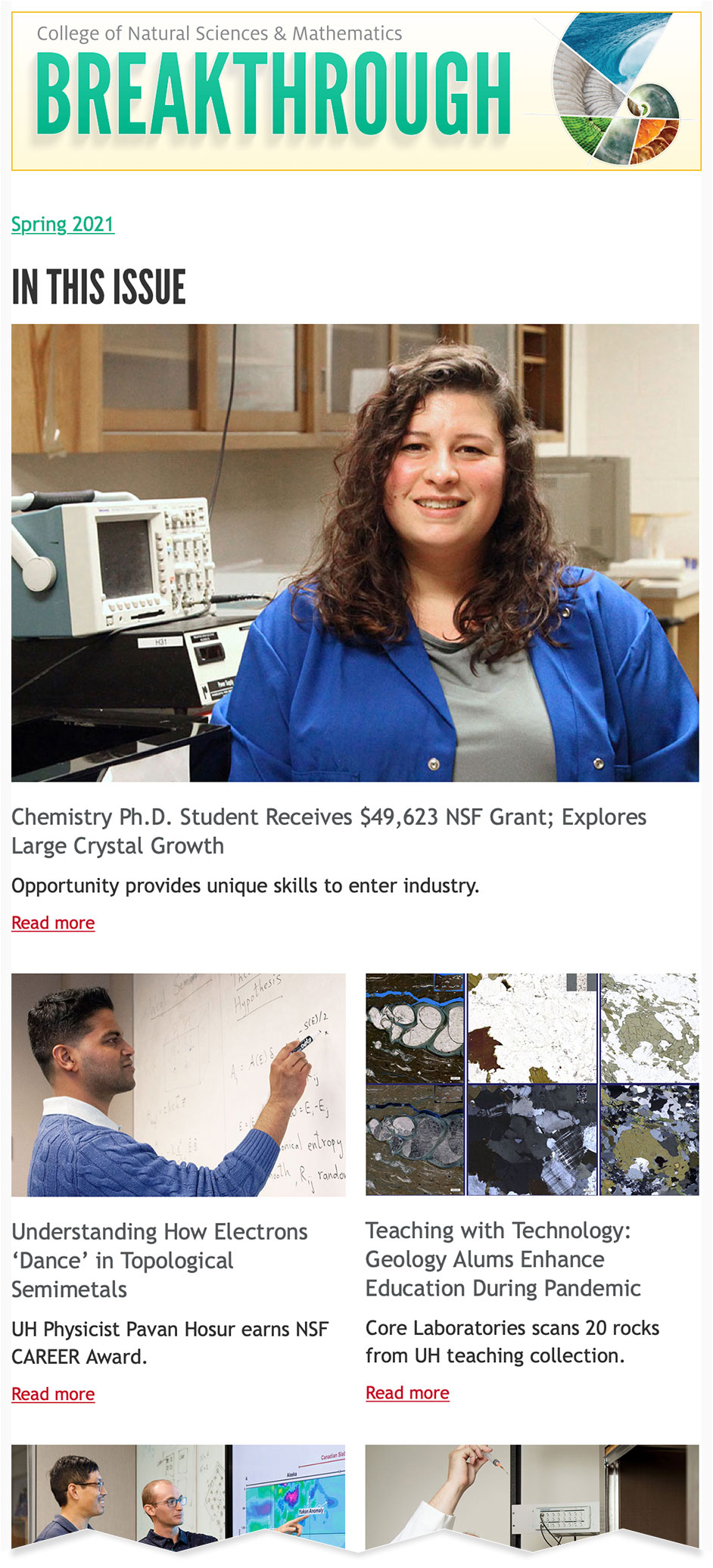 The Spring 2021 issue of Breakthrough covers research and activities in the College of Natural Sciences and Mathematics at the University of Houston.
Featured Articles
Chemistry Ph.D. Student Receives $49,623 NSF Grant; Explores Large Crystal Growth
Understanding How Electrons 'Dance' in Topological Semimetals
Teaching with Technology: Geology Alums Enhance Education During Pandemic
Work of Wu and Fuston Named One of "10 Geological Discoveries that Rocked 2020"
Examining Therapeutic Targets for Kidney Disease
News Briefs
Online STEM Interactive Program: Returning for Summer 2021
Join NSM for Movie Night, April 23
Coming in May: In-Person, Socially Distanced Commencement
NSM Pride: Awards and Honors
Scenes Around NSM
Subscribe
Use the University's subscription management tool to subscribe to Breakthrough. After entering your contact information, scroll down to the link to Natural Sciences and Mathematics interests.
Through this service, you can subscribe to multiple university newsletters and announcements based on your personal interests.