Mini Das Chosen for Her Cutting-Edge Research in Medical and Biological Imaging
The Research Corporation for Science Advancement has named University of Houston associate professor of physics and biomedical engineering Mini Das as a Scialog, or science dialog, Fellow for her work tackling the challenges of medical and biological imaging.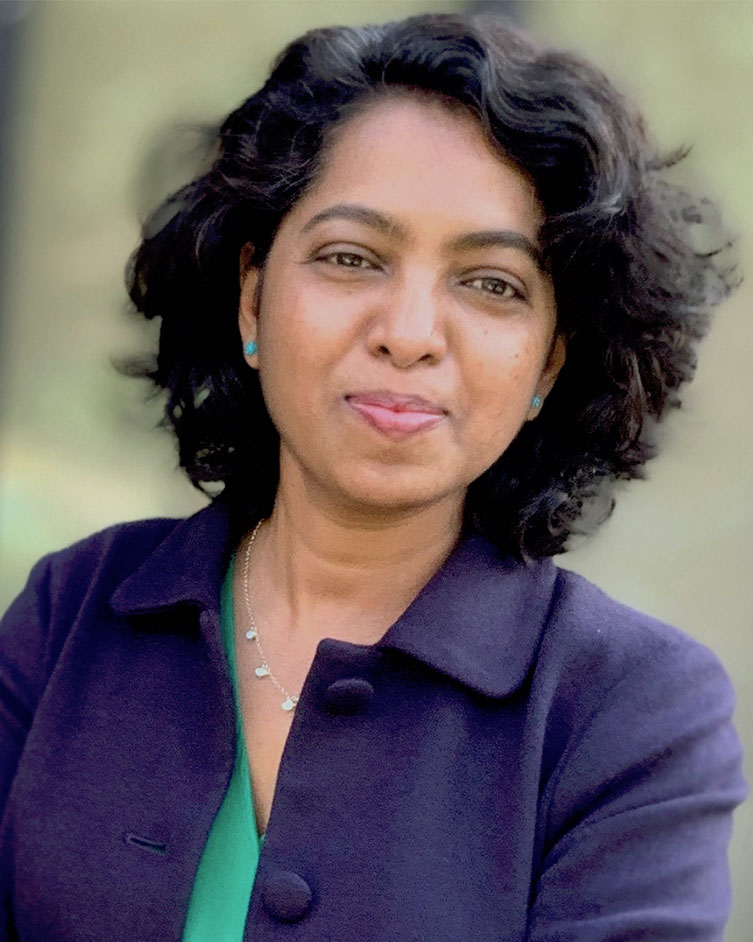 Das was chosen by the research corporation to attend the virtual conference, Scialog: Advancing Bioimaging, in May. The Scialog Fellows will also attend conferences in 2022 and 2023.
Fifty-five fellows from a wide range of fields will address the issues that come with enhancing high-resolution imaging. The goal is to gather researchers to create the next generation of imaging to study tissues at cellular or sub-cellular resolution.
"I am delighted to be chosen," Das said. "This recognition brings additional visibility to my group's work and provides us opportunities to broaden our horizon. Many of our projects are ideas that I started working on with my group, after beginning my tenure at UH. With this recognition, I feel we are making our mark and being recognized, especially because these areas of imaging research are relatively new for the University of Houston."
Participants will form multidisciplinary teams to design research projects. They will then pitch their projects to a committee of leading scientists who will recommend seed funding to the most promising team.
"This is truly a unique opportunity to network and ideate with scientists from multiple disciplines on some of the most important questions faced in imaging," said Das, who is a professor at both UH's College of Natural Sciences and Mathematics and the Cullen College of Engineering. "I am looking forward to meeting others, making new friends and learning from them."
Das was nominated for the honor by UH Senior Vice President for Academic Affairs and Provost Paula Myrick Short and UH Vice Chancellor/Vice President for Research and Technology Transfer Amr Elnashai.
"It was an honor to nominate Dr. Das for this new initiative in advanced bioimaging through the Research Corporation for Science Advancement," said Short. "As one of only 55 researchers selected as a Scialog Fellow, this award recognizes Dr. Das for her outstanding scholarship and is well-deserved."
Das was recently awarded a five-year grant from the National Institute of Biomedical Imaging and Bioengineering, funding her group's project to lower radiation dose in X-ray micro-CT imaging, while also improving the images of 3D pictures.
Das' accolades include a National Science Foundation CAREER award and the National Cancer Institute's Career Development award. In 2016, she received the Breakthrough Award from the Breast Cancer Research Program, administered by the Department of Defense. She is also affiliated with UH's Hewlett Packard Enterprise Data Science Institute.
"We are very pleased that Professor Mini Das was selected as a Scialog Fellow," said Elnashai. "Her research focuses on deep-tissue imaging for applications like early cancer detection where high resolution imaging is hampered by poor soft tissue contrast. She has pioneered imaging techniques that have overcome these limitations. Her work also addresses how a human observer responds to new imaging and contrast features, which aides in the development of computational imaging algorithms. Dr. Das has built an interdisciplinary team of researchers across physics and engineering and collaborates with industry partners internationally."
Das adds that her group's work is unique because it is on the cutting edge of x-ray imaging science and image perception.
"There are very few groups looking at both imaging system development and perceptual questions at once."
She will bring her experience and interest in quantitation and multi-modality imaging methods to the Scialog conversations. Because she has set up a lab exploring both instrumentation and computational methods in imaging, Das is also aware of the bottlenecks in each of these.
"I hope to be an active participant and develop new ideas collaboratively with other fellows."
The three conferences are sponsored by the research corporation and the Chan Zuckerberg Initiative, along with support from the Frederick Gardner Cottrell Foundation.
- Rebeca Trejo, College of Natural Sciences and Mathematics