Research and Activities of UH's College of Natural Sciences and Mathematics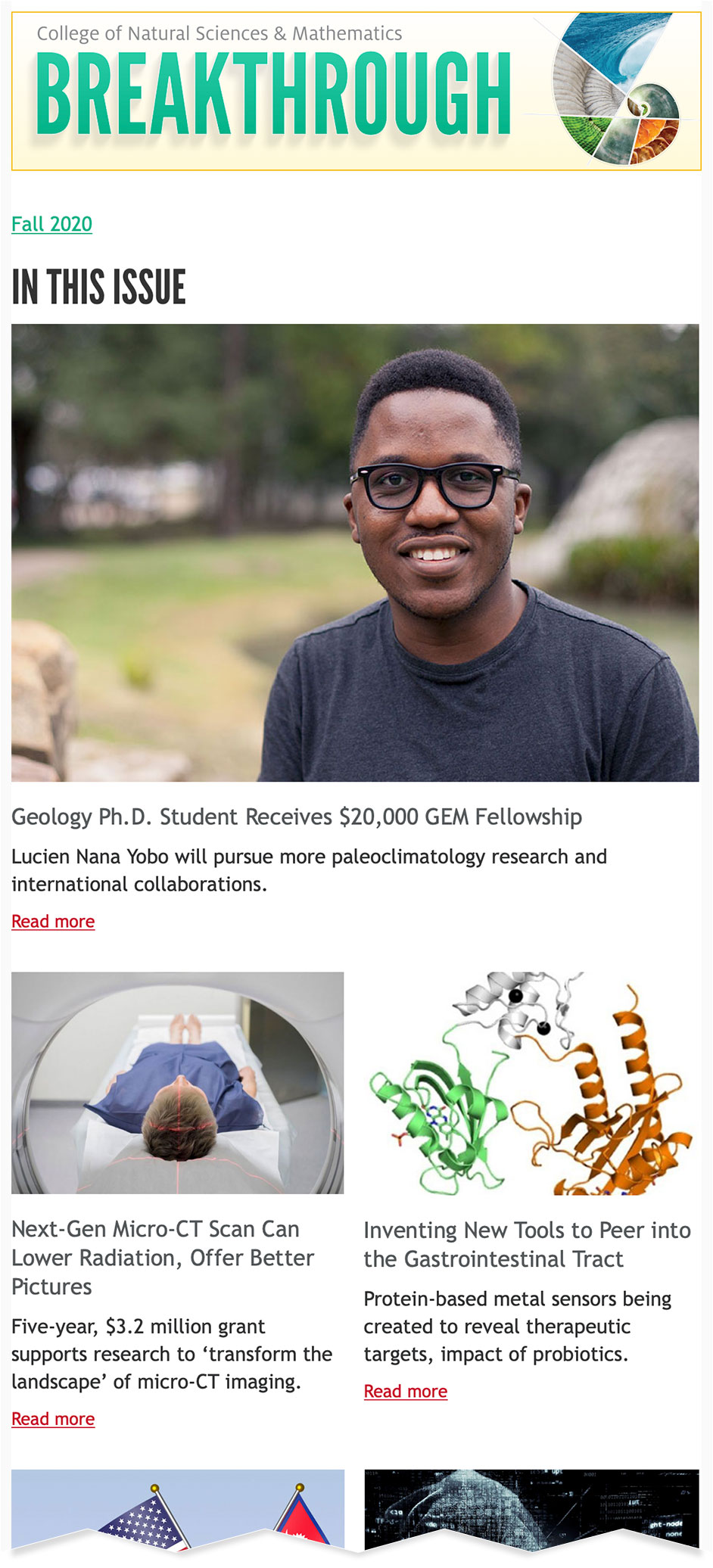 The Fall 2020 issue of Breakthrough covers research and activities in the College of Natural Sciences and Mathematics at the University of Houston.
Featured Articles
Geology Ph.D. Student Receives $20,000 GEM Fellowship
Next-Gen Micro-CT Scan Can Lower Radiation, Offer Better Pictures
Inventing New Tools to Peer into the Gastrointestinal Tract
Help for Nepal: UH Volunteers Create Free Lessons for Children During Pandemic
Staying One Step Ahead to Stop Hackers in their Tracks
News Briefs
NSM Researchers Making a Difference in the Fight Against COVID-19
Join NSM for Movie Night, November 20
Welch Foundation: Advancing Chemistry, Improving Life
NSM Pride: Awards and Honors
Scenes Around NSM
Subscribe
Use the University's subscription management tool to subscribe to Breakthrough. After entering your contact information, scroll down to the link to Natural Sciences and Mathematics interests.
Through this service, you can subscribe to multiple university newsletters and announcements based on your personal interests.