Irish Technology Leadership Group Chooses 50 Technology Executives For Award
University of Houston physicist Seamus Curran will be receiving the Irish Technology Leadership Group's Silicon Valley 50 Award at Stanford University later this year.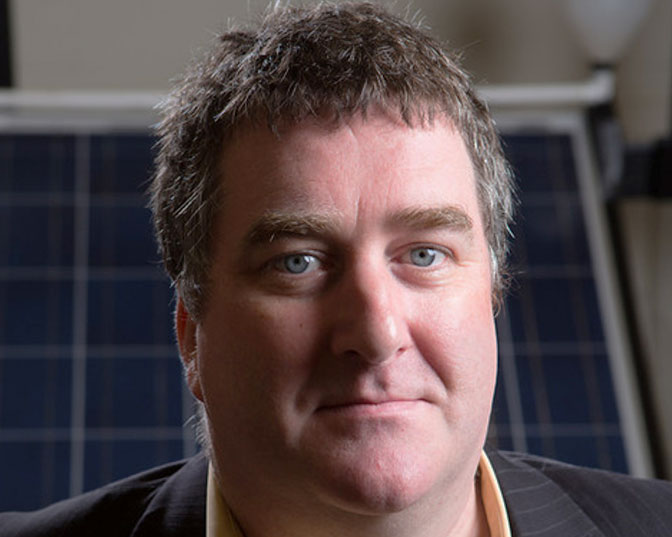 The group's 13th annual Silicon Valley 50 recognizes Irish or Irish-American technology leaders "who are driving the most disruptive and groundbreaking work in technology today."
The awards were scheduled for March 12 but have been postponed due to the new coronavirus (COVID-19) pandemic. A new date for the event has not yet been determined by the group.
The purpose of the Irish Technology Leadership Group is to foster innovation, entrepreneurship and economic success across a global Irish network of technology leaders. Other 2020 honorees include executives at Amazon, Bayer AG and Enterprise Ireland.
"I'm very much flabbergasted," said Curran of the recognition. "I'm in awe of a lot of these folks. They're bright, creative; they've started businesses that have launched billions upon billions of dollars of revenue for their companies."
Curran is a physics professor at UH's College of Natural Sciences and Mathematics and CEO of Integricote, a materials manufacturing company that makes specialized cleaners, sealers and stains for the construction industry. He plans on bringing in a new CEO, management team and wholesale investment team.
"We've got the financials in order," he said. "The patents are in place. The products are in place."
He is also president and owner of Curran Nanotechnologies, the grandfather company of Integricote.
Publication in Nature Communication
Curran also published in Nature Communication last September. The paper demonstrates biological tellurium can be used for a variety of optical applications.
The publication describes a new way to safeguard drones, surveillance cameras and other equipment from laser attacks. It also describes a superior manner of telecom switching that does not need electronics – instead an all-optical method is used.
"This could give you really fast processing speeds thousands of times faster than what we currently have available to us," Curran said. "That will be able to manage all the data that we're trying to transfer."
Important Irish Heritage
Curran credits his Irish mother for instilling a love of knowledge and reading at a young age, even though all he wanted to read were comics.
His mother bought him the Encyclopedia Britannica and told him to find something there that would interest him. He latched onto information about NASA – and the rest is history.
"I was addicted," he said. "I kept reading everything I could. From that, I started reading other things, whether it was on history, Greek mythology, you name it. I loved it."
Curran studied at the prestigious Trinity College in Dublin and did research in Austria and Germany while completing his Ph.D. From there, he caught the travel bug, and eventually moved to the U.S. after graduating.
He has kept close ties to his home country. About ten years ago, he orchestrated a memorandum of understanding between UH and the Dublin Institute of Technology to foster student exchange and research endeavors. He also has done a lot of work with the Irish government.
He adds that his Irish heritage defines him, and he is grateful for education he received.
"The customs that you do at home, you might go to another country, but you still bring them with you," Curran said. "I'm proud of what the country has done for me. It gave me a strong education."
- Rebeca Trejo, College of Natural Sciences and Mathematics