Furrh is the Second Udall Recipient in UH History
Jacob "True" Furrh, an environmental sciences major in University of Houston's Department of Earth & Atmospheric Sciences and an Honors College student, has been awarded the prestigious Udall Scholarship for 2019-2020, making him the second Udall recipient in the history of UH. The first recipient, Vanessa Alejandro, who majored in geology, was also a College of Natural Sciences and Mathematics student.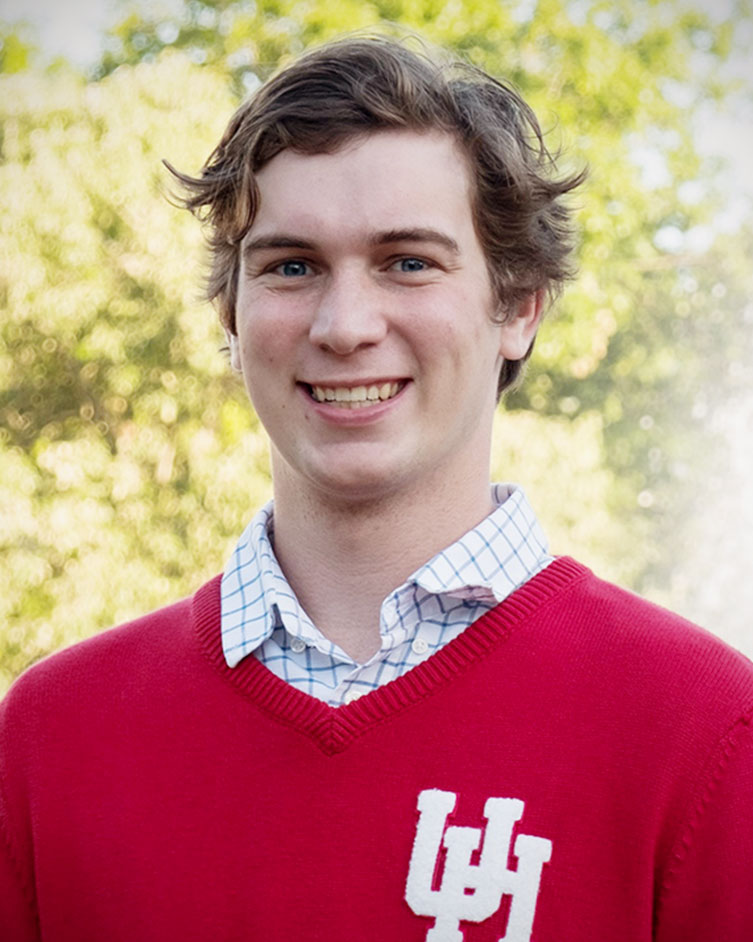 Only 55 students from 50 colleges and universities were selected as 2019 Udall Scholars. Furrh is the only recipient in the 2019 class from a Texas institution.
Each scholarship provides up to $7,000 for the scholar's junior or senior year. Since the first awards in 1996, the Udall Foundation has awarded 1,678 scholarships totaling $8,475,000.
"Being named a Udall Scholar means everything to me," Furrh wrote. "Growing up in coastal Texas, I've seen the impact of environmental problems firsthand, and I feel a responsibility to ensure future generations can enjoy our public lands and treasures."
About the support he has received, Furrh said "It is an affirmation that I am on the right path, and the result of so many hours my mentors have poured into me during my time at UH. My summer research experience in Dr. Hanadi Rifai's environmental engineering lab, working with Dr. Amin Kiaghadi, was transformational and opened my eyes to the role scientific research has to play in conservation efforts."
"The award also comes with a responsibility to commit my career toward environmental stewardship, and I am excited to do so," he added.
The 2019 Udall scholars will assemble August 6-11 in Tucson, Arizona, to learn more about the Udall legacy of public service, and to interact with community leaders in environmental fields, Tribal health care, and governance.
Furrh is an example of persistence. Having applied for a Udall last year, he was encouraged by Benjamin Rayder, director of National Fellowships and Major Awards in UH's Office of Undergraduate Research, to apply again.
"True came to me on one of my first days at UH to express his interest in applying for the Udall Scholarship," Rayder said. "After his initial application, we sat down together to talk about improvements for next year and how he could improve his materials. Receiving the Udall is a testament to True's commitment to applying and the environment. I hope that True's resolve will motivate other students to apply for major awards."
Established by Congress in 1992, the Udall Foundation awards scholarships, fellowships, and internships for study in fields related to the environment and to Native Americans and Alaska Natives. The Foundation provides funding to the Udall Center for Studies in Public Policy, to conduct policy research and outreach on the environment and related themes, and to the Native Nations Institute for research, education, and outreach on Native American and Alaska Native health care issues and Tribal public policy issues. It also provides assessment, mediation, training and other related services through the U.S. Institute for Environmental Conflict Resolution. 
Prospective UH candidates should contact Ben Rayder at btrayder@central.uh.edu in the Office of Undergraduate Research about preparing an application for the 2020 cycle.
- Daniel Wallace, The Honors College