Society Honors Individuals with Lifetime Giving Level of $50,000 or More
University of Houston's College of Natural Sciences and Mathematics inducted 10 new members into its da Vinci Society on April 11.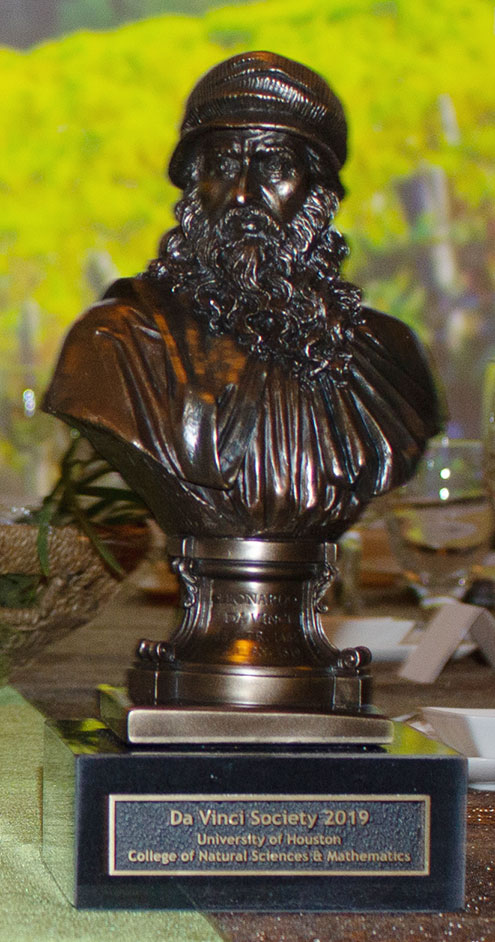 The da Vinci Society, established in 2018, honors donors for their extraordinary philanthropic support of the College. The Society recognizes individuals with a cumulative lifetime giving level of $50,000 or more, or who have included NSM in their estate plans at a minimum of $50,000.
Induction into the da Vinci Society is the highest honor that NSM bestows upon a donor.
The inductees for 2019 have given gifts to NSM totaling more than $1 million.
The Society is named for Leonardo da Vinci, an interdisciplinary genius and possibly the greatest inventor of all time. Each donor inducted into the da Vinci Society has played a transformative role in the development of NSM — just as da Vinci did for modern art and science.
"These exceptional donors are transforming the education we provide our students and the research programs of our faculty. Their generosity has supported a wide range of efforts from work at the UH Coastal Center and physics research to student success initiatives and outreach programs," said Dean Dan E. Wells.
The new members were recognized at the Mediterranean-themed da Vinci Society and Distinguished Alumni Recognition Dinner.
2019 Inductees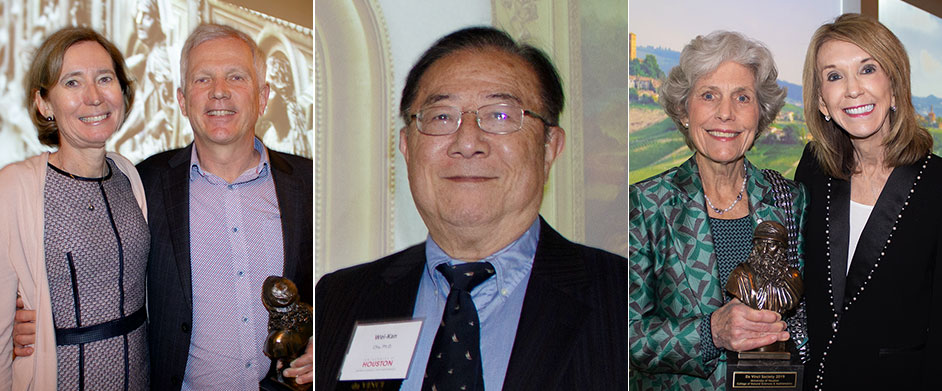 Shwu-Hui Lee and Dean Chang
Agnes Kuen Chu and Wei-Kan Chu, Ph.D.
Willis King, Ph.D.
Veronique and Olivier Lhemann, Ph.D. (Ph.D. '86)
Lisa Milam (M.S. '90)
The Honorable Wilhelmina E. "Beth" Robertson
Alton K. Schultz, Ph.D. (Ph.D. '79)
- Kathy Major, College of Natural Sciences and Mathematics