NSF Grant Provides Five Years of Funding, Supports Evaluation of Student Success Measures
The Scholar Enrichment Program (SEP), managed by the University of Houston's College of Natural Sciences and Mathematics, offers workshops designed to enhance learning and problem-solving skills.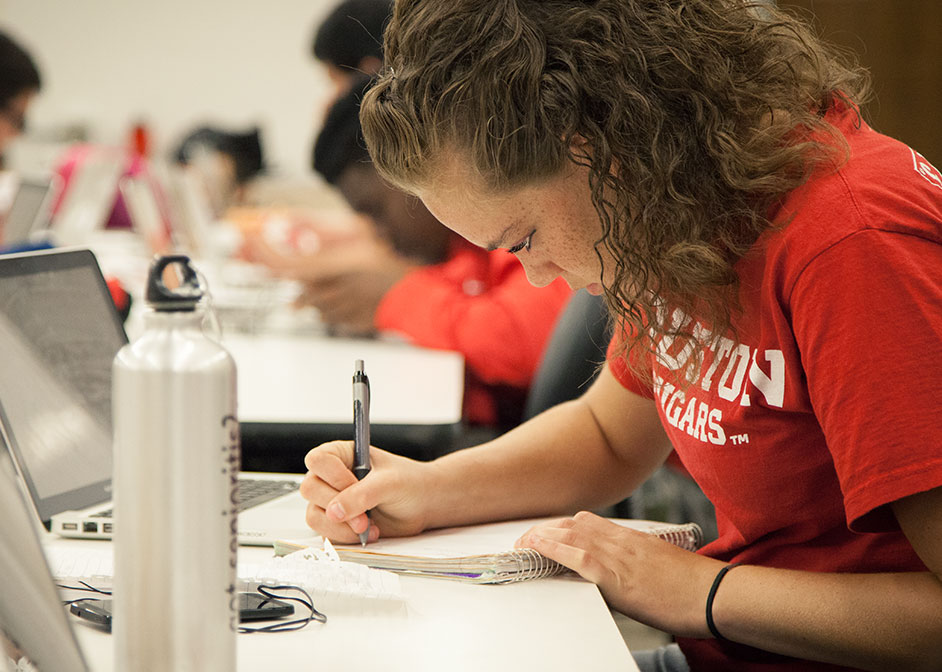 "SEP is a scholar community with peer-led team learning workshops at the center of our operation," said Andrew Hamilton, NSM associate dean for student success.
SEP, along with summer programs which help incoming freshman students prepare for university-level calculus, chemistry and biology courses, has resulted in higher retention rates for students. SEP works by offering tutoring and workshops, led by upperclassmen, to students enrolled in introductory math and science courses.
A recent five-year grant from the National Science Foundation will offer continuing support for the SEP program, as well as the resources to conduct a study on its overall success rate.
This grant renewal, which will run for five years, is for $4 million, with UH receiving $949,995. Other universities receiving funds include Texas Southern University, Texas State University, the University of Houston-Downtown, and the University of Houston-Clear Lake.
LSAMP Program Provided Crucial Support
SEP was founded in 1992, but really came to life with resources from the Louis Stokes Alliances for Minority Participation (LSAMP) program, which is funded by the National Science Foundation. The LSAMP program nationally funds innovative, evidence-based programs aimed at recruiting and retaining underrepresented minorities in science, technology, engineering and mathematics.
The first Houston-LSAMP grant, part of an alliance of area public universities and colleges, was awarded to UH and its partner schools in 1998. These funds provided the early support needed to develop SEP from a fledgling program to what is now perhaps the largest of its kind. These dollars also support student success programs at allied colleges and universities.
"It's hard to launch new programs," said Hamilton, who is one of the principal investigators for the H-LSAMP grant. "These funds supported SEP's transition to a university-wide support operation for students of all majors who are enrolled in math and science classes."
Over time, SEP became institutionalized, and UH has provided a larger share of the operating costs.
"SEP serves thousands of students a year," Hamilton said. "For the amount of money we spend to keep it operating, the success rate is remarkable. The data show clearly that this program works."
Comprehensive Report on Success Rate
Now, 20 years later, a final round of H-LSAMP funding will examine the success rate of these programs, as well as establish recommendations for other universities.
"We will do a full and comprehensive report," Hamilton said. "This will include what we've discovered about student success initiatives that can be exported to other universities."
This report on the success of the student programs will be conducted in collaboration with the UH College of Education.
- Rachel Fairbank, College of Natural Sciences and Mathematics