UH Researchers Find Spreading Mangroves May Offer Advantage During Storms
Warming Climate, More Mangroves
Warming climate has spurred the growth of mangroves along the Gulf coast, displacing wetlands and marshes. Now research conducted in the wake of Hurricane Harvey suggests there might be a benefit to that – areas protected by mangroves suffered less erosion and damage after Harvey pushed ashore on the central Texas coast.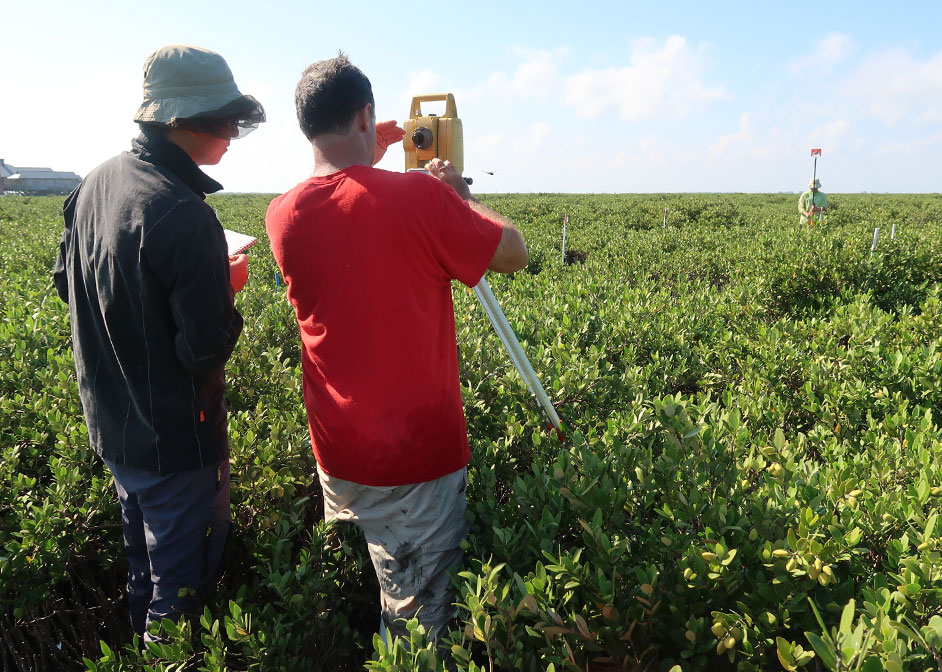 "Sea level is rising, and the world is getting warmer, so mangroves are spreading along the coast," said Steven Pennings, Moores Professor of biology and biochemistry at the University of Houston's College of Natural Sciences & Mathematics. "Maybe mangroves will save the Gulf coast."
Data collected in November – about 14 months after Harvey slammed the coast – found that the shoreline eroded by about 26 feet, or eight meters, in areas with no mangrove protection, compared to those fully covered by the low, woody shrubs.
But It's Not All Positive. Mangroves Have Some Negative Effects.
It's more complicated than that, of course – previous research has found some negative effects from the mangroves, including discouraging wading birds. But the study conducted by Pennings and colleagues Anna Armitage of Texas A&M University-Galveston, John Kominoski of Florida International University and Carolyn Weaver of Texas A&M-Corpus Christi found the mangroves also offer some advantages.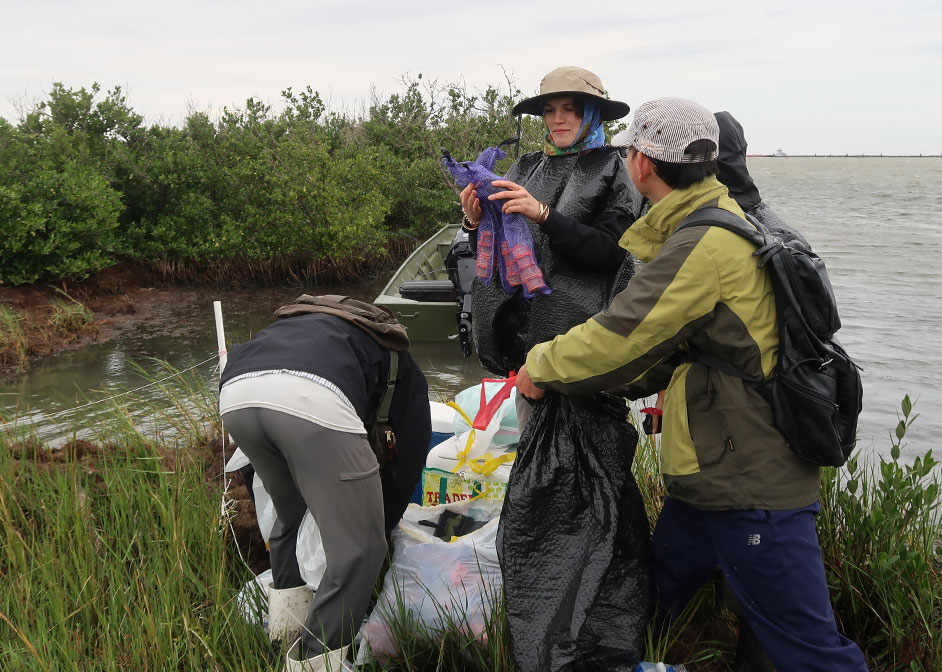 The work is part of a National Science Foundation effort to understand how hurricanes Harvey, Irma and Maria affected the environment and the people in the storms' path. It was presented at the Ecological Society of America conference and the Hurricane Harvey Research Symposium at Port Aransas last summer, and researchers are scheduled to present at several additional conferences in 2019. They continue to collect data.
Mangroves Expanding Into Salt Marshes Along Texas Coast
The work grew out of a larger project along the Texas coast, where traditional coastal wetlands are being overtaken by mangroves. Pennings has overseen that project for several years; it is funded by the National Oceanic and Atmospheric Administration's Sea Grant program and involves a stretch of coast near Port Aransas where a series of plots, each 24 meters wide by 42 meters deep, have been curated to control mangrove penetration in increments from no coverage to 100 percent mangrove coverage.
Mangroves vs. Hurricanes
The researchers found that mangroves were more vulnerable to hurricane damage than the marsh plants – marsh plants and the shortest mangroves were covered by the storm surge, while taller mangroves suffered wind damage – but also reduced erosion.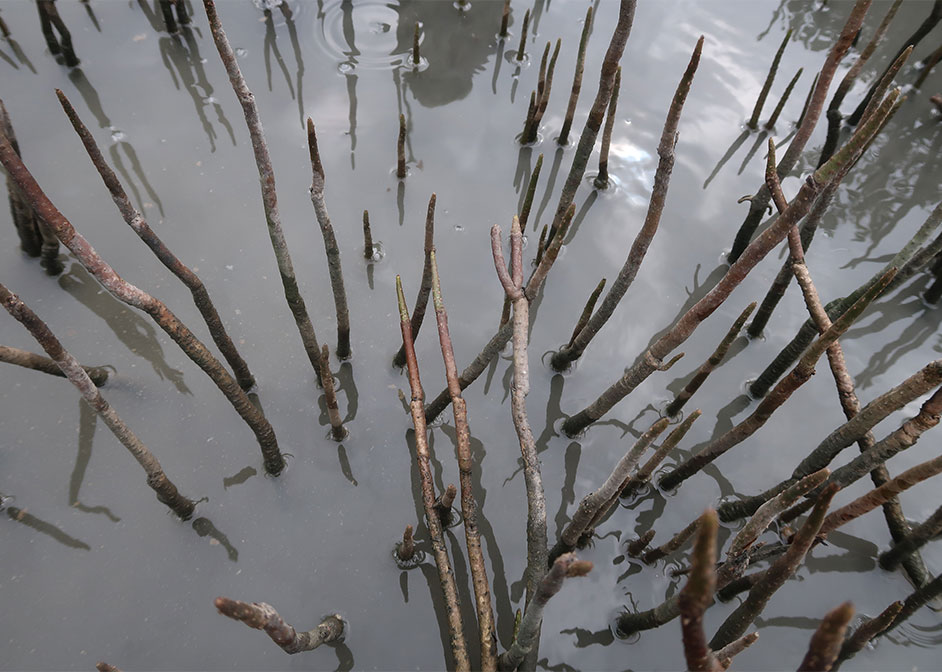 Mangroves have historically made up only a fraction of vegetation along the Gulf coast, but Pennings said they could be the dominant source of vegetation within 50 years.
His earlier research found heavy mangrove penetration leads to a drop in the number of wading birds in the area. The latest findings suggest a more positive impact.

"Wading birds don't like mangroves," he said. "But it seems mangroves could be good for protecting the coast."
- Jeannie Kever, University Media Relations