Grant Supports Nine Months Teaching in Latvia
Khalid Sheikh ('18), a biology major and May graduate of the College of Natural Sciences and Mathematics, received a Fulbright English Teaching Assistant Grant. He will teach in Latvia from August 2018 through June 2019.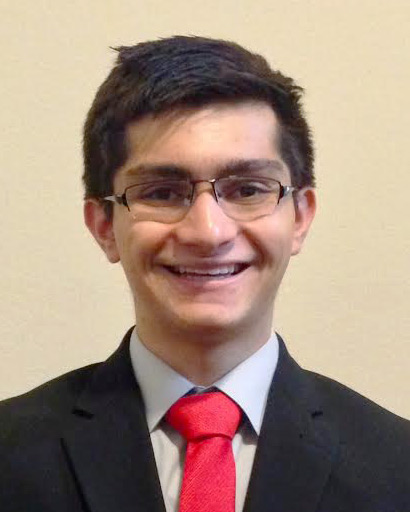 "In addition to teaching English, my responsibility as a Fulbright recipient is to serve as a cultural ambassador between the U.S. and Latvia," Sheikh said. "I will be living in Riga, the capital, teaching medical English to medical school students and English science lessons to high school students."
Sheikh has an interest in Baltic countries, which have a large minority of ethnic Russians.
"My work as an undergraduate both in education and healthcare has focused on disparities in public services for minority communities in the U.S.," he said. "I'm interesting in learning how Latvia provides public services to its minority citizens to see if there are lessons I can learn and apply in my future career as a physician."
He developed a passion for teaching and combatting education inequality while serving in the University of Houston's Bonner Leaders Program. Through that program, he co-founded Lobo Prep, a mentoring program for low-income high school students. Organized in 2015, Lobo Prep provides free SAT tutoring and mentoring to students at César Chávez High School.
"Due to that program's success, the Bonner Program received a request from another high school to start a similar program," Sheikh said. "In spring 2018, I co-founded Improving Performance on the ACT (ImpACT) for students at KIPP Sunnyside High School."
As part of the Bonner Leaders Program, these outreach programs are run by Bonner student leaders. "These programs will continue to benefit Houston-area students long after the founders have graduated from UH," Sheikh said.
Sheikh encourages students interested in competitive scholarships or opportunities, to take a chance and go for it.
"I doubted myself a lot through the long application process," he said. "It sounds cliché, but you'll never know whether or not you'll get something if you don't try. So try!"
The Fulbright Program, the flagship international educational exchange program sponsored by the U.S. government, operates in over 160 countries worldwide. The program builds the relationships between people of the U.S. and people of other countries that are needed to solve global challenges.
For 2017-18, six UH students received Fulbright Awards for research and teaching, the most awarded in a given year in the school's history and more than the previous five years combined.
- Kathy Major, College of Natural Sciences and Mathematics