Center Funded by 18 Active Grants, with a Total Award Amount of $8.7 Million
In 2009, the Center for Nuclear Receptors and Cell Signaling (CNRCS) was established at the University of Houston, recruiting top research talent. In the following years, the center has flourished, as it has continued to recruit quality faculty, and foster ground-breaking research.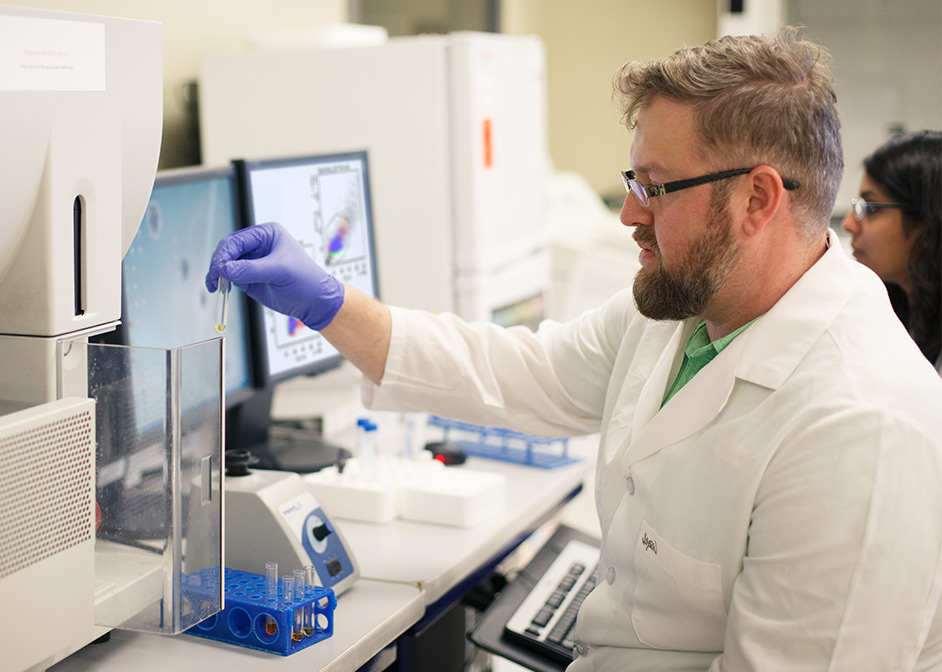 "Within the Center, faculty are answering fundamental questions about cancer, HIV, neurological diseases, as well as metabolic disease," said Shaun Xiaoliu Zhang, M.D. Anderson Professor of biology and biochemistry, and CNRCS director.
Within the center, faculty conduct a diverse range of research in areas such as nuclear receptors and their relation to diseases, cancer immunotherapy, cancer virotherapy, human papilloma virus and cervical cancer, the effect of alcohol consumption on breast cancer and the effect of protein modification on cancer progression.
Since becoming director in 2017, Zhang has organized regular workshop meetings, where faculty can help each other by offering and receiving feedback on grant applications. "For our faculty to thrive, they need funding to carry out their research," Zhang said.
One of Zhang's priorities is fostering potential biomedical applications of the research conducted at the center.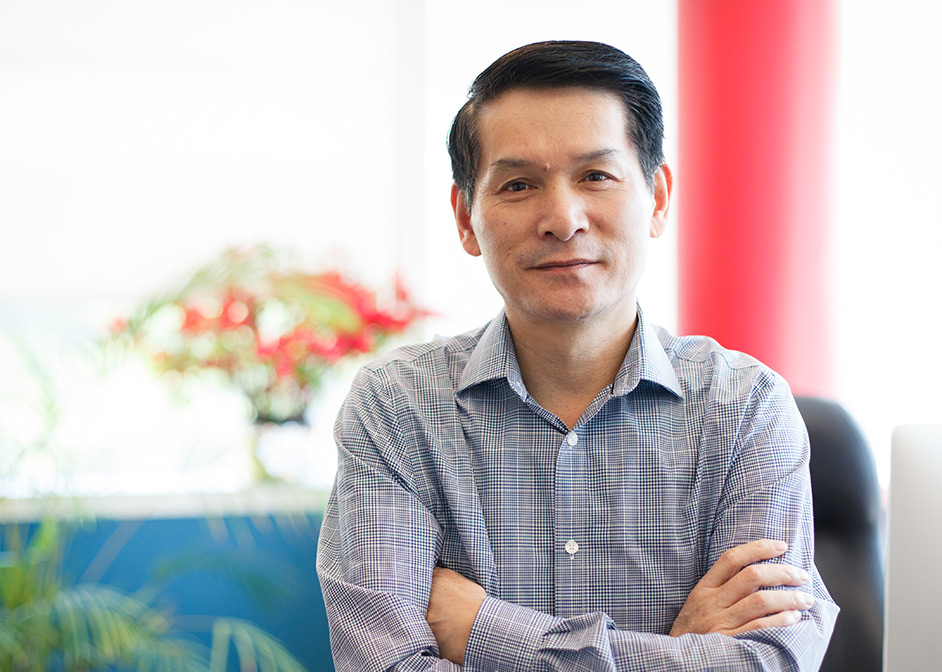 "One of my strengths is finding clinical applications for research," said Zhang, who is currently developing novel cancer therapeutic agents based on principles of immunotherapy and virotherapy. One of the agents developed in his lab, called FusOn-H2, is scheduled to begin Phase I clinical trials soon. "This is a direction I am encouraging others in the center to think about."
Within CNRCS, there are currently 18 active grants, with a total award amount of $8.7 million. These grants come from a mixture of sources, including government research agencies, private foundations, as well as industry.
Notable Active Grants
Sanghyuk Chung, Cancer Prevention and Research Institute of Texas, "Targeting Stromal ERalpha for Cervical Cancer Therapy," $811,617
Sanghyuk Chung, National Institutes of Health, "Mechanism of Progesterone Receptor in Cervical Cancer," $1.9 Million
Jan-Åke Gustafsson, Brockman Medical Research Foundation, "Targeting Estrogen Receptor Beta to Treat Prostate Cancer," $2.7 Million
Jan-Åke Gustafsson, The Welch Foundation, Welch Professional Chair Endowment, $788,022
Shaun Xiaoliu Zhang, National Institutes of Health, "Reconstruction of an Oncolytic HSV Vector for Systemic Delivery," $1.7 Million
Shaun Xiaoliu Zhang, National Institutes of Health, "Novel Strategies to Potentiate a Ras-targeted Oncolytic Herpes Simplex Virus," $1.7 Million
- Rachel Fairbank, College of Natural Sciences and Mathematics