Conference Will Produce Recommendations to Improve Student Success
Hispanics make up a large and growing segment of the population in Texas and the United States, but they represent just 10 percent of all college graduates who earn a baccalaureate degree in a technical field.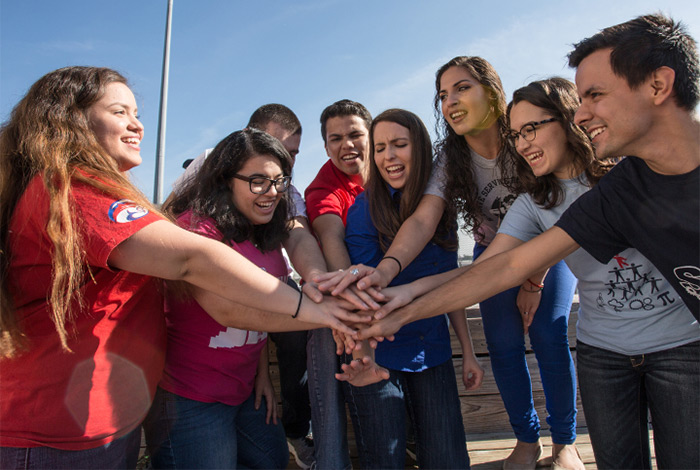 About 18 percent of the nation's population is Hispanic; that rises to almost 40 percent in Texas. Couple those figures with the intense demand for workers with technical skills – known as STEM, or science, technology, engineering and mathematics – and the challenge is clear.
The search for solutions comes to the UH campus Feb. 14-16, as administrators, faculty and students from Hispanic-serving institutions around the nation meet to make recommendations on how best to attract Hispanic students and help them succeed in STEM disciplines.
"If we can get Hispanic students to enter the STEM workforce at the same rate as white students, problem solved," said Andrew Hamilton, associate dean for student success in the UH College of Natural Sciences and Mathematics.
It is one of the key issues in higher education today. "We used to talk about access to higher education," Hamilton said. "I think that particular challenge has mostly been solved. You can get in now, but (far too many) are not going to finish."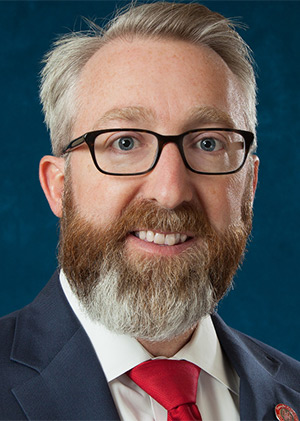 Andrew Hamilton, NSM associate dean for student success, is principal investigator for the grant supporting a national meeting of Hispanic-serving universities.Hamilton is principal investigator for a $100,000 grant from the National Science Foundation to support the conference, one of four held around the country. Michael Olivas, William B. Bates Distinguished Chair of Law and director of the Institute for Higher Education Law & Governance at the UH Law Center, will open the conference as keynote speaker.
Find more information and the conference agenda here.
"Many universities have worked on this problem and come up with some answers," said Paula Myrick Short, UH vice president for academic affairs and provost. "This conference will allow those of us at Hispanic-serving institutions around the nation to develop recommendations for a comprehensive solution to this crucial issue."
Hispanic-Serving Institution, or HSI, is a federal designation for accredited nonprofit colleges and universities where Hispanics make up at least 25 percent of total enrollment and at least 50 percent of students qualify for need-based Title IV financial aid.
The Hispanic Association of Colleges and Universities lists about 250 institutions as qualified HSIs; most are community colleges. Hamilton noted that UH is one of only a handful of research universities which meet the criteria.
Recognition of the problem isn't new, but Hamilton said current approaches – including scholarships for Hispanic students enrolled in specific disciplines and funding for research to determine which teaching methods are most effective – haven't worked.
Institutional change is more effective than efforts aimed at individual students, he said.
"What are the changes we can make as an industry to do better? I believe the things you do to serve the most at-risk students help everyone," he said.
So what does work? Hamilton noted that Hispanic students often enter college unprepared for college-level work. High quality summer programs before the beginning of their freshman year can help. UH's STEM Summer Bridge program has shown good results, he said, as has the UH Academic Achievers Program run by the UH Center for Mexican American Studies, but both programs are small.
Other key points under consideration:
National data suggests stronger connections between community college students and the four-year university programs they hope to attend can improve success rates. Too many community college students arrive on a four-year campus unprepared for upper-level work.
Experience at UH has shown that students who complete Calculus 1 within the first 30 semester hours are far more likely to graduate with a STEM degree than those who don't, making it critical to ensure students are correctly assessed and prepared for math classes.
Extracurricular and co-curricular activities such as study abroad, service learning and undergraduate research also improve STEM graduation rates for Hispanics and other underserved minorities.
"They benefit everybody, but they disproportionately benefit these students," Hamilton said. But without funding, many students can't afford to participate; instead, they have to juggle school with work and family responsibilities.
"It's not that these students don't know biology," he said. "It's that they can't make campus the center of their lives."
- Jeannie Kever, University Media Relations