Four UH Researchers Named to National Academy of Inventors

New Fellows Chosen For Innovations That Had an Impact on Society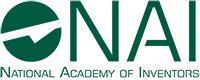 Listen to the story on KUHFFour researchers from the University of Houston have been named as fellows of the National Academy of Inventors (NAI). All four have ties to UH's College of Natural Sciences and Mathematics.
The new fellows include Rathindra N. Bose, vice president for research and technology transfer for the University of Houston and vice chancellor for research and technology transfer for the UH system; Zhifeng Ren, M.D. Anderson Chair Professor of Physics and principal investigator at the Texas Center for Superconductivity; Dmitri Litvinov, interim vice provost and dean of the Graduate School and John and Rebecca Moores Professor in the Cullen College of Engineering; and Venkat Selvamanickam, M.D. Anderson Chair Professor of Mechanical Engineering and director of the Texas Center for Superconductivity's Applied Research Hub.
Together, they hold 134 issued and pending U.S. patents, along with a number of international patents.
"Academic researchers are driven by curiosity and the search for new knowledge," Bose said. "But we also strive to produce work that can in some way improve the lives of the people around us."
He and the other researchers from UH were among 143 people elected NAI Fellows, representing 94 universities and governmental and nonprofit research institutes. All told, the new fellows hold more than 5,600 U.S. patents. Nine are Nobel Laureates.
They will be inducted March 7, during the annual conference of the National Academy of Inventors in Alexandria, Va., at the headquarters of the U.S. Patent and Trademark Office.
Rathindra Bose
Bose, who also holds faculty appointments in the UH departments of Chemistry, Biology and Biochemistry, and Pharmacological and Pharmaceutical Sciences, discovered a new class of anti-cancer agents, Phosphaplatins, which have potential to treat metastatic cancers. They have been licensed to a New York-based biotechnology company, Phosplatin Therapeutics, which is planning to hold clinical trials.
"Cancer is a disease of genetic disorder, and hence, it should be treated as such," Bose said.
He believes organ-based treatment is the strategy of the past, and he concentrated on the design and discovery of anti-cancer drugs that address major signaling pathways to shut down the growth of tumor cells by cutting blood supply and selectively killing cancer cells.
He said that Phosphaplatins have been shown to be effective against 96 percent of the National Cancer Institute's 60 major cancer cell lines, and preclinical data show that Phosplatins are equally effective against ovarian, lung and head and neck cancers.
Bose holds five issued and five pending U.S. patents on cancer therapeutics and fuel cell catalysts. He serves as chairman of Phosplatin Therapeutics' science advisory board and also serves on the boards of BioHouston, the Southern Universities Research Association and the Gulf Coast Regional Center for Innovation and Commercialization.
Zhifeng Ren
Ren has worked in a wide range of fields, from carbon nanotubes to high-temperature superconductivity and nanobiophysics. Among his contributions to science, he was the first to grow aligned carbon nanotube arrays in large scale, to make nanostructured bulk thermoelectric materials with much improved properties, and to synthesize hierarchical zinc oxide nanowires.
He holds 24 U.S. patents and 20 pending patents, and has founded or co-founded three high-tech companies that attracted venture capital of more than $30 million. He is a fellow of the American Physical Society and the American Association for the Advancement of Science.
He was named recipient of the 2014 Edith and Peter O'Donnell Award in Science from The Academy of Medicine, Engineering & Science of Texas.
Ren said his ultimate goal is to translate research into innovations that improve people's lives.
"Doing basic research driven by curiosity is very exciting, and necessary for scientists and for society," he said. "But if they can't reach people, extend their lives, make people happier, it's not good enough. My lifetime goal is really to point to something people use daily and say, 'Yes, that is out of our work,' instead of, 'We published a bunch of excellent papers.' ''
Dmitri Litvinov
Litvinov's recognition is an outgrowth of work he started at Seagate Technology, where he championed the development of so-called "perpendicular magnetic recording" technology now commonly used in nearly all computer hard drives. He holds 26 issued U.S. patents and two pending patents.
Since arriving at UH in 2003, in addition to leading research on nanoscale materials and devices for information technology and medical diagnostics, Litvinov has focused on innovating teaching and cutting-edge academic programs.
He holds appointments in Electrical and Computer Engineering, Chemical and Biomolecular Engineering, Materials Engineering, and Chemistry, in addition to his role as the founding dean of the Graduate School.
He is also the founding director of the UH Center for Integrated Bio and Nano Systems, founding director of the UH Nanofabrication Facility, founding director of the Nano Engineering Minor at the College of Engineering, and director of the Materials Engineering Program, a graduate program.
"I am always looking for challenging projects that can offer improvement and innovation," Litvinov said.
From the Graduate School to the laboratory, his goal remains the same.
"Quality," he said. "In education, it is to make the education more effective and learning outcomes more meaningful to both the students and their prospective employers. In my research, it is about improving the quality of life, either through more convenient technologies or through improving the tools for better healthcare. The spirit of invention can be applied equally to find solutions for new high-tech gadgets or a medical diagnostic tool that can help save lives, as well as to find a high-impact way to deliver quality education. It is about the pursuit to make our lives better."
Venkat Selvamanickam
Selvamanickam brings an entrepreneurial flair to his research, co-founding SuperPower, which produces superconducting electrical wire, in 2000, eight years after earning his Ph.D. from UH. At SuperPower, he led the development of technologies to convert a brittle ceramic superconductor into a flexible wire that has 300 times the current-carrying capacity of a comparably-sized copper wire.
His team was the first to manufacture thin film superconductor wire, which was used in 2008 to power 25,000 households in Albany, N.Y., and now is used by more than 200 institutions around the world for applications including wind generators, energy storage, power transmission cables, magnetically levitated trains, medical imaging and defense applications.
He brought the research division of SuperPower with him when he returned to UH in 2008.
In 1996, Selvamanickam received the Presidential Early Career Achievement award. He was named Superconductor Industry Person of the Year in 2004 and has received several R&D 100 awards, along with numerous other awards. He holds 39 U.S. patents and 13 pending U.S. patents.
Selvamanickam is now pioneering the development of advanced processing techniques for high-performance materials for energy and electronics applications, including high-temperature superconducting thin film tapes, thin film photovoltaics and flexible electronics.
Selvamanickam said his goal is to create practical, viable and novel materials "that can have a revolutionary impact on industry and the environment, and in turn, on people's lives."
- Jeannie Kever, University Communication