Dryer Elected Fellow of the American Society of Nephrology

Designation Honors Excellence in Practice or Research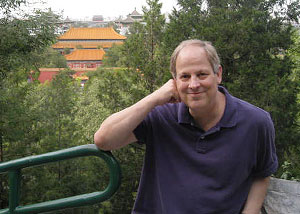 Stuart E. Dryer, the John and Rebecca Moores Distinguished Professor in the Department of Biology and Biochemistry, was elected a Fellow of the American Society of Nephrology (FASN).
The FASN designation honors members of the Society who have distinguished themselves through excellence in practice or research. Election as a Fellow represents recognition of outstanding credentials, meritorious professional accomplishments, demonstrated scholarship, and a commitment to improving kidney health.
The majority of Fellows are physicians and physician scientists, so as a Ph.D., Dryer felt "honored to be elected for membership."
Dryer's research addresses cells within the kidney called podocytes. He is studying cell signaling related to podocytes and how their dysfunction impacts filtration of the kidney and possible kidney failure.
The award letter stated the status of Fellow "celebrates and recognizes our members who have achieved a distinct level of excellence in clinical or investigative nephrology or pathology, ongoing postgraduate education and in providing a continuing service to the Society and/or professional correspondence and work."
- Kathy Major, College of Natural Sciences and Mathematics